How to Bring Your Photography Vision to Life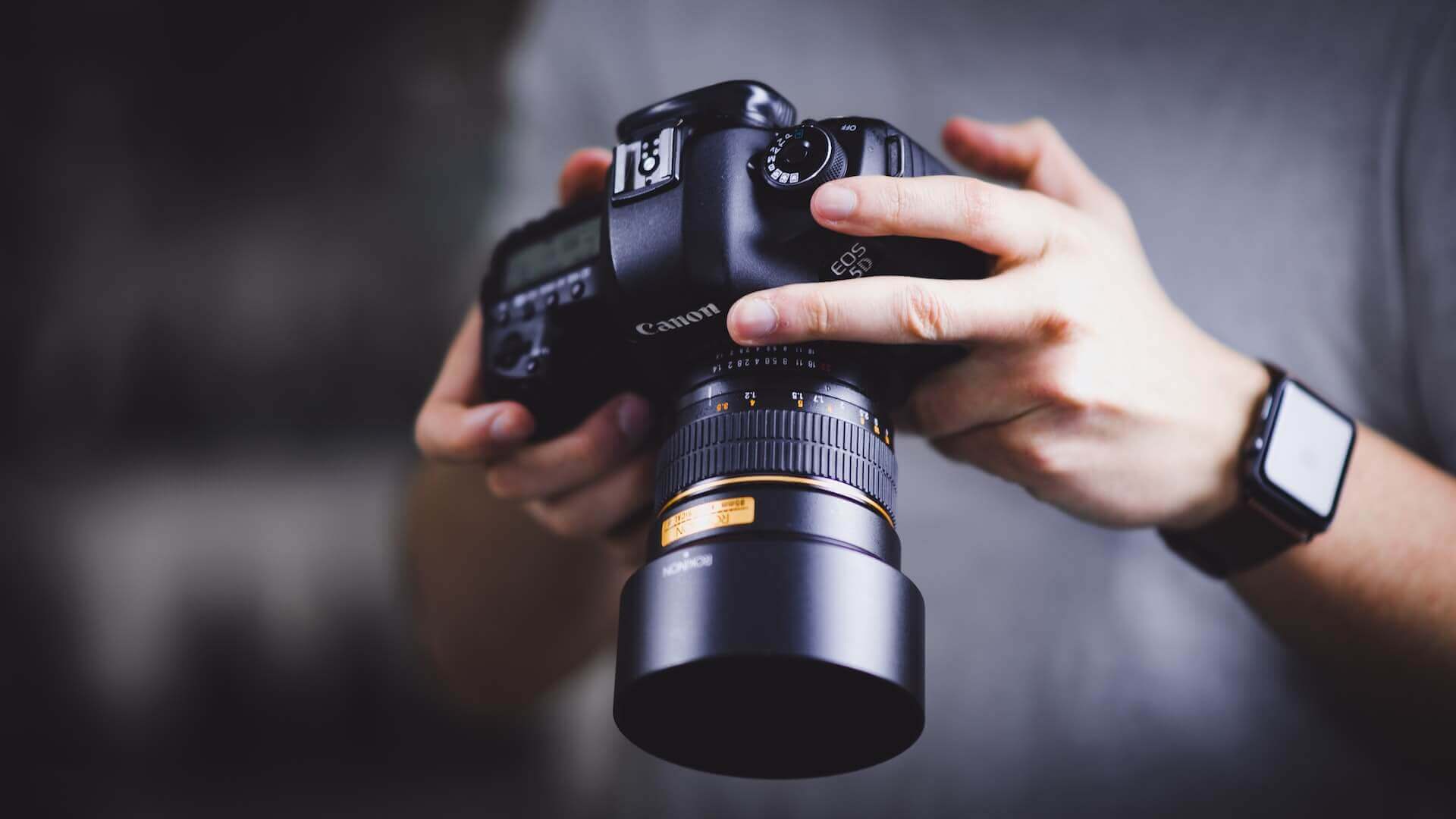 As a photographer or videographer, you have a vision for each shoot you undertake. You have a story to tell, a message to convey, and a mood to create. However, bringing that vision to life can be daunting, especially if you are starting out or working with limited resources.
In this article, we will outline eight steps that you can take to bring your vision to life, along with the technology and tools you can use to achieve your goals. Whether you are a professional photographer or a hobbyist, these tips will help elevate your work and create stunning visual content. So, let's dive into the eight steps to bring your vision to life!
Define Your Vision
Before you start your shoot, it's essential to have a clear understanding of your vision for the project. This means you need to ask yourself what you want to achieve and what story you want to tell. Start by identifying the main message you want to convey, the mood you want to create, and the emotions you want to evoke in your audience. You can write down your ideas or create a mood board to help you visualize your concept. This step is crucial, as it sets the tone for the entire project and enables you to make informed decisions about the rest of the steps.
Plan Your Shoot
Once you have a clear vision, it's time to plan your shoot. This step involves a lot of preparation and attention to detail. You need to decide on the location, props, wardrobe, lighting, and other elements to help bring your vision to life. Consider the logistics of the shoot, such as scheduling, transportation, and permits, if necessary. Create a shot list and a storyboard to map out the shots you want to capture. This will help you stay organized and get all the important shots.
Choose Your Equipment
The right equipment can make a big difference in the quality of your shoot. You must choose a camera and lens that fit your needs and budget. Consider other tools such as tripods, stabilizers, lighting equipment, or even a drone that follows you to help you achieve your vision and get incredible shots. Research the different types of equipment available and choose the ones that best fit your needs. Make sure you test your equipment before the shoot to ensure that everything works properly and that you're familiar with how to use it.
Select Your Team
If you're working on a larger project, you may need to assemble a team of professionals to help you bring your vision to life. This could include assistants, makeup artists, stylists, models, or other creative professionals. Make sure you choose people who share your vision and can contribute to the project. Communicate clearly with your team and make sure everyone is on the same page about the project's goals and expectations.
Also Read: How to Choose the Best Duplicate Photo Finder Tool
Set Up Your Location
Your shoot's location can make a big difference in your project's overall look and feel. Scout your location ahead of time and consider factors such as lighting, background, and accessibility. Prepare the location by cleaning and decluttering the area, setting up any necessary equipment, and ensuring no distractions or interruptions during the shoot. If you're shooting on location, ensure you have the necessary permits and permissions to avoid legal issues.
Lighting
Lighting can make or break your shoot. It's essential to choose the right lighting to achieve your vision. Consider the mood you want to create and choose the appropriate lighting to achieve that mood. You can use natural light, artificial lighting, or a combination of both, depending on your vision. Make sure you test your lighting before the shoot to ensure that it's set up correctly and produces the desired results.
Capture Your Shots
Now that you have everything set up, it's time to capture your shots. Follow your shot list and storyboard, but don't be afraid to improvise and try new things. Experiment with different angles, lenses, and lighting to capture the shots that best fit your vision. Pay attention to details such as composition, focus, and exposure. Take your time and patience to ensure you capture the shots you need.
Also Read: 5 Essential Tips For Perfect Product Photography
Post-Production
After you've captured your shots, it's time to edit and post-process them. This step involves color correction, retouching, and image manipulation. Use software such as Adobe Photoshop or Lightroom to enhance your shots and bring your vision to life. You can also add special effects or filters to create a unique look. When editing your shots, keep your original vision in mind and ensure your edits align with your goals for the project.
Post-production can be time-consuming, so make sure you allocate enough time for it in your schedule. It's also a good idea to get feedback from others, such as your team or clients, to ensure that the final product aligns with their expectations.
Conclusion
Bringing your vision to life requires a lot of planning, preparation, and attention to detail. Following these eight steps, you can create stunning visual content that conveys your message and connects with your audience. Remember to stay true to your vision and experiment with new techniques and tools to improve your craft.