Top Reasons to Choose Custom IoT App Development in 2022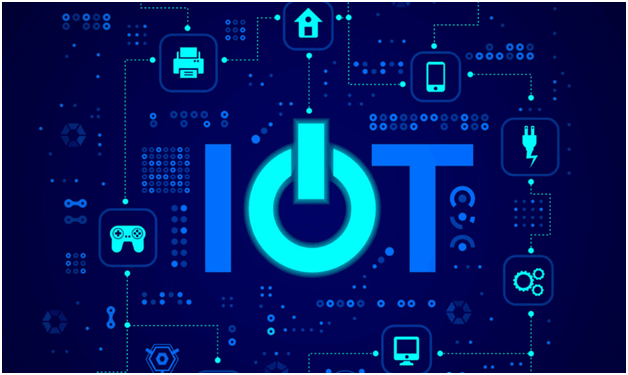 The Internet of Things or IoT technology is the future. It is revolutionizing various industry verticals including healthcare, agriculture, manufacturing, and even the lifestyle of people. With the introduction of a wide variety of IoT devices, mobile applications can help in establishing the connection. Therefore, you can approach a reliable mobile app development company to achieve the best outcomes. In this article, you will understand why you should invest in custom IoT app development services for your business.
Why Should You Opt for Custom IoT App Development?
The market for the Internet of Things is vast. It offers something to provide a wide range of resources and services. Custom IoT applications are going to be used everywhere in the future across all industries. To build successful IoT mobile applications, you need to hire services from a professional IoT mobile app development company.
Smartphones have become an inseparable part of almost everyone's life and hence, there is increased usage of high-end applications. When we think of IoT consumers, the first thing that comes to our mind is smart home technologies. These applications are gaining extreme popularity these days. Other than smart homes, consumers are using the Internet of Things for child and pet care, healthcare, agriculture and farming, wearable devices, automobiles, etc.
Here are a few facts about IoT Technology:
According to a recent study, the sale of IoT-enabled wearable devices that expected to increase up to 31% end of 2021.
According to the latest survey by Forbes, two-third of the consumers revealed that they are going to buy IoT devices to build smart homes by 2021. Only half of them revealed that they would buy wearable devices.
Around 1.9 billion IoT-powered smart home devices are going to be shipped to consumers. So, this can lead to an increased revenue generation of up to $490 billion.
It is estimated that approximately 90% of all newly launched cars will be connected to smartphones.
So, you see IoT is soon going to emerge as one of the primary technologies that will help people enhance their lifestyles in the future. It is going to transform the way people work, drive cars, maintain healthy living or entertain themselves.
As the number of interconnected devices will continue to grow, you can consider investing in IoT app development services to rule the existing market.
Major Advantages of Custom IoT App Development
Flexible Accessibility
Modern consumers prefer flexible accessibility. The integration of IoT technology into mobile app development helps users to access any connected device from anywhere through and on their smartphones.
Your IoT mobile app development business can ensure that your future IoT-powered app is scalable across the expanded capabilities of the IoT platform as well as high network usage by users.
Useful Insights
IoT is a huge network of various interconnected devices, servers, sensors, and other digital devices that collectively access and store sensitive user data.
This information can used to better inform real-time choices on customer behavior and purchasing trends and to adapt your business operations accordingly.
You can create a huge difference with customer-driven data and offer a personalized and relevant customer experience.
Entry in the Niche Market
While the benefits of the Internet of Things are unavoidable, many companies are still reluctant to invest in IoT app development services. They are ignorant of the fact that custom IoT application development can give them a competitive edge and enter a niche market that is leveraging IoT-enabled mobile apps.
Also Read: What are IoT Based Apps and How They Can Impact the User Experience
Impacts of IoT on the Mobile Application Development Process
Reduced Mobile App Development Costs
The dynamic nature of IoT technology allows the IoT app development company to incorporate numerous components within the application to make it more innovative and interactive. This can significantly reduce the cost of mobile app development without compromising the quality of the product.
Provides Support for Easy Integration
Machine learning augmented reality, and virtual reality is just a few of the new technologies that can simply connect with IoT technology. Hence, you can incorporate the same capabilities in your business mobile applications. However, to unlock the full potential of the Internet of Things, you need to properly implement it. Therefore, it is wise to approach a reliable IoT app development company for the proper implementation of IoT.
Ensures Better Security
As the user information is stored on the cloud and the IoT app development enables higher device interconnectivity, there is a higher risk of cyberattacks associated with account hacks and identity theft. Therefore, mobile app developers must abide by the strict data security protocols and encryption policies in all IoT-based applications.
Helps in Creating Highly Interactive Mobile Apps
IoT technology can help you build highly interactive mobile apps. It also opens the gate for new personalization options. So, a mobile app can be more relevant and up-to-date with IoT-based functionalities and stand out from the crowd.
IoT also provides basic customization options for enterprise mobility solutions as more and more companies want to take full advantage of IoT. Most businesses have connected devices for timely in-office repairs and ordering supplies.
Likewise, companies can simplify and streamline work processes for their employees, ensure lower downtime with regular office equipment maintenance, resolve issues on time, and attain greater employee productivity.
All these offer more opportunities for the IoT mobile app development company.
Location Independence
As IoT-enabled applications can be used anywhere and anytime, you can have better control over your IoT-based ecosystem, including all connected devices, hardware, and internet connections through a single mobile app. Hence, it would be appropriate to say that IoT offers location independence.
For example, iPhone Home App advises valuable automation that you can make your accessories like bathroom lights, thermostat, Wi-Fi system to do the job for you. focused on a specific area and it controls the IoT-based network through your app.
More Convenience
More than half of the population worldwide is mobile internet users. So, you can easily handle the entire IoT network from your office, home, or on the go. You can even offer more features like social network integration and notifications in your IoT-based mobile app.
The Internet of Things has not only made things easier for consumers but also for the IoT app development services providers. Developers don't need to spend a lot of resources, time, and effort to create a mobile app and make devices more intuitive and interactive.
Wrapping Up
The integration of IoT with mobile apps can help you gain a competitive edge that it needs to outshine in the dynamic market. If you want to offer unparalleled customer service, boost engagement with your customers, and generate more sales on your mobile application, while considering the costs and technological capabilities, then you should consider investing in IoT app development.
Author's Bio
Rakesh Tanwar is an IT consultant at a reputed digital transformation company at Orange Mantra. He advises entrepreneurs on all aspects of digital business transformation and how they can make the best use of technology to enhance their operations and services. In his free time, Rakesh Tanwar loves writing articles and blogs on the latest technologies, digital transformation trends, and so on.