10 Strategies to Boost Organic Sales for eCommerce Store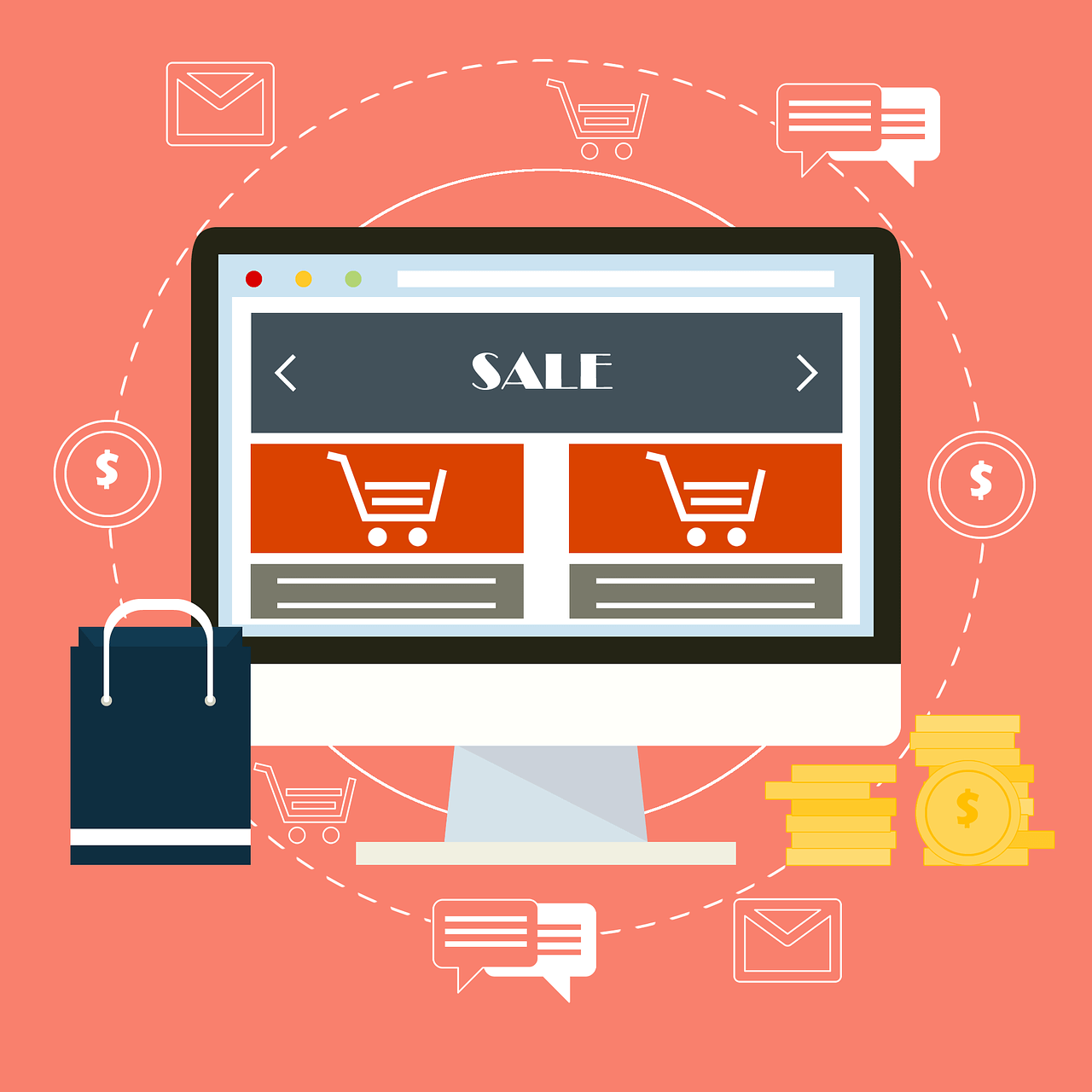 The online sales for eCommerce stores are getting tougher with each passing day due to increasing competition. Whether your business or running an eCommerce business for several years, attracting new customers and increasing sales is not an easy task. I observed many eCommerce sites that are doing great online, but on the other hand, few eCommerce businesses are unable to drive sales on their online stores.
If this is the case with your site, too, then you landed in the right place. There are many result-oriented optimization steps with the help of that you can ensure that your eCommerce store does not become lost in the competition. In this article, we covered the ten most practical strategies to boost organic sales for your eCommerce development. But before moving to the strategy, let's understand the reasons why your eCommerce sales are not increasing.
Reasons why your eCommerce sales are dropping down
If you dream of getting tons of odors on your eCommerce site but are unable to don't know how to achieve that, then first understand the factors affecting your online sales. Focusing on product promotions and running ad campaigns is not enough to offer the best services. Let's throw some light on the reasons that drive sales away from your site.
1. Your eCommerce site is not user-friendly.
User-friendliness is the essential factor that annoys your customers. If your website speed loads slow, the navigation bar is not working properly, your web pages have lots of irrelevant elements, or your website content is not readable, etc. can irritate your visitors and drive traffic away from your site. A lower traffic rate means fewer sales.
2. You're reaching the wrong people.
You're reaching the wrong audience. How? Many marketers get confused between their target audience and keep promoting their business to the wrong audience. Let's understand this with an example: Suppose you're selling baby stuff on your eCommerce site and you're promoting your products to the people aged between 18 to 25 and expecting sales from them, then you're making a big mistake.
3. Visitors don't find your website trustworthy.
It is another reason why your sales are not increasing. Creating trustworthiness among users is very crucial if you want to convert visitors into potential buyers. Users first visit any site, browse its policies, check whether the website is secure or not, visit your social media pages, etc., to build a perception in their mind. If your website is lacking any of these, they will quickly find your website is not trusted.
4. Your business is not providing better customer service.
Customers can quickly leave sites that are not providing better customer services. It can negatively affect your website visits and sales too. People expect fast response, easy return policies, easy and trusted payment methods, 24/7 customer support, etc. if you're unable to provide all these customer services, you can't expect a flood of orders on our eCommerce website. Now, I hope these reasons will help you identify the problem with the growth of your website.
Also Read: 9 eCommerce Marketing Strategies to Maximize Your Online Sales
Strategies to Boost Organic Sales on your eCommerce Website
Now let's focus on the strategies that can boost online sales. Below we have listed 10 strategies that every marketer should follow to grow their business and generate leads online.
1. Optimize your eCommerce website for better performance
Working on your website visibility is the first and foremost step that you can follow to let people find your website. Search engine optimization (SEO) strategies will help you in that. It will help optimize your website's overall performance by optimizing website designs, alt tags, images, meta descriptions, Call to Action, URL, etc . to make your website search engine ready. To optimize your eCommerce website, you take help from SEO experts so that you can work things.
2. Find your target audience.
Conduct surveys, research, follow your competitors to find the right target audience. You can also use social media platforms to reach out to your target audience and promote your product's services.
3. Improve customer services
We understand that 24/7 availability and handling each customer personally is not possible manually. So for that, you can imbed AI tools such as Chatbots, AL content generation, Google analytics, AI testing tools, etc., to make your customer services smooth and fluent.
4. Improve your website's user experience
User experience is the best key to your business success. By providing a better user experience, you help them to perceive your website better, which helps increase your website traffic and leads to better growth.
5. Optimize images
You can't upload anything on your site to attract visitors. It can affect your website performance and affect your business credibility. It is recommended to upload only high-quality compressed product images to your eCommerce website. this will help improve your website performance, increase website loading speed and help attract users to your website.
6. Increase website loading speed
This is the generation of instant results, so if your website is taking much time to load on your user's screen, it can drive potential customers away from your website. Optimizing your website's loading speed is essential for better performance and higher ranking on search engine pages.
7. Optimize content
Content should be anything from product descriptions to blogs and articles on your website. High-quality, optimized content attracts users, raises appeal, and motivates them to action on your website. The reason why marketers always recommend using only quality optimized content on their websiteṣ. It not only helps increase user engagement but also increases your business credibility and reliability.
8. Insert Google Analytics
If you're a marketer, then you must understand the value of the stats and results. Your marketing campaign is useless if you're unable to track its effects. So, for that, it is recommended to use Google Analytics to track your website performance, traffic source, sales report, and overall website growth.
9. Use social media marketing.
Reaching your target audience through social media is the best way to increase your eCommerce sales. People these days are actively using social media to solve their queries, shop online, and communicate. You can reach those communities, easily find a target audience based on their demographics, age, gender, interest and promote your products based on this data.
10. Add Call To Action (CTA)
CTA is the most strategic way to motivate users to buy your products online. To encourage users to perceive your products and services, you can place the most popular CTAs for eCommerce websites such as 'Buy Now, 'Checkout,' 'Add to Cart, 'Proceed for Payment'. It is reported that the website using CTAs ends up making more conversions compared to the site that is not.
Final thought
Social networks and messengers are effective channels for interaction with customers. It is necessary to carry out high-quality preparatory work on the strategies mentioned above to increase business and attract an audience. Let us know if you find this article effective for business promotions, and we are inviting more suggestions and feedback.