What are IoT Based Apps and How They Can Impact the User Experience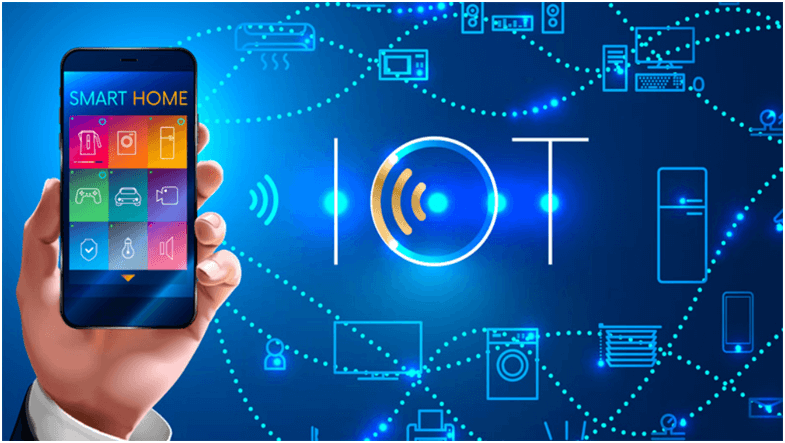 The era of digital advancement has just begun. IoT technology has become global and its market is expected to reach a value of 318 billion dollars by 2023. IoT or the Internet of Things is an ecosystem where physical objects are accessible and connected via the internet.
Things in IoT could be anything from heart rate monitoring devices to automobiles with built-in sensors. This is a platform where the objects are assigned an IP address and can transfer and collect data through a network without requiring any manual assistance or intervention.
IoT has grown rapidly in recent times and this trend is showing no signs of slowing down. The value of IoT technology globally stood at 130 billion dollars in 2018. By 2025, it can be anticipated that there would be more than 64 billion active IoT devices online. Billions of people across the globe are using smartphones and this number is on the rise.
Thus that mobile apps are effective channels to access IoT. To transmit data, mobile is a far more flexible platform. IoT devices can be effectively monitored and managed using a single application on a device. And mobile apps can be considered instrumental to enhance the growth of IoT.
Well to Know More About IoT Based Mobile Apps, Let Us Check Out The Following Points.
What are the Benefits of Mobile Apps Equipped with IoT Technology?
Using smart devices, IoT can create an interactive environment. The devices connected with IoT can be controlled remotely by the users as they are paired with mobile apps. Because of its unlimited prospects, IoT is regarded as a remarkable solution to ensure convenience and efficiency.
1. Cost-effectiveness
Businesses across industries are imbibing this tool because of its ability to reduce complexities and enable in meeting the desired objectives effectively. With IoT, enterprises can carry out their roles and responsibilities in a cost-efficient manner compared to conventional practices and techniques.
IoT devices operated with remote mobile apps are being used to monitor equipment to reduce the costs and risks for the workforce.
2. Knowledge of Consumer Behavior
Companies big and small need to understand the role of consumer behavior. This will enable them to stay ahead in the current competition by ensuring loyalty and satisfaction among the targeted customers.
IoT when applied in your business process can facilitate you to obtain statistics and information about the changes in the buying behavior. Now based on the details gathered you can serve your buyers accordingly and engage them towards your brands' credibility.
IoT in the business process can not only improve your workflow but will also help you to create trends and establish benchmarks in the market.
3. Increased Productivity
Consistent output and high productivity are the hallmarks of any popular and successful business. From marketing communication and from advertising to training, IoT serves multiple tasks with convenience and efficiency.
Companies that have already incorporated IoT can manage and access different stages involved in the development processes in a customized way to increase attraction and improve engagement.
In addition to these, IoT-based apps are also used to determine and monitor the productive hours of the employees so that vital tasks and meetings can be scheduled accordingly.
4. Better Customer Experience
Customer experiences play a pivotal role for companies to stay ahead and indulge the buyers to crave more. Users with IoT-based apps can carry out transactions seamlessly through smart trackers, mobile card readers, etc.
The users with the help of such applications can keep a note of their financial proceedings resulting in a smooth and memorable buying experience. Thus with this technology, you can come up with innovative solutions to encourage your buyers to come back for repeated purchases.
5. Safe workplaces and Worklife
Employees feel motivated if they are provided a risk-free work life and a zone to perform their tasks and responsibilities. Again with IoT-enabled apps employees can experience a risk-free ambiance to perform their piece of work.
6. Mobile application development 
when blended with IoT can deliver innovative and dynamic solutions for increasing the customer base and generating profits.
Now let us look at some of the ways through which mobile apps can influence the IoT spectrum
Mobile apps nowadays are immensely influencing the IoT realm and making this technology more versatile and diverse. A few examples listed below can help you to get this better.
7. Smart Homes
With smart home mobile applications, one central user can solve the problem of managing multiple devices both locally as well as remotely.
To deliver convenient and smooth user experiences a single application can be used here as it consolidates device-specific apps on a single dashboard. For instance, even before arriving home users can control the temperature and adjust it as per his/her requirements.
8. Medicine and Healthcare
In the field of healthcare and medicine, IoT devices have great significance. In this domain, IoT-based apps have special functionalities like remote medical assistance, alerts and tracking, monitoring and reporting, and lots more.
As per the study conducted by the Center of Connected Health Policy, there has been a 50 percent reduction in readmission rate owing to remote monitoring of heart failure cases.
9. Retail
Some of the prominent implications of IoT in the retail industry include supply chain management, smart store applications, consumer behavior, etc. Monitoring sales opportunities in real-time is another beneficial attribute of IoT in this space.
In this process, you can track your missed in-store sales which can take your demand and supply planning to a different level. An app development company with expertise in IoT applications can be consulted to boost your business and bring in the much-needed transformation to ensure loyalty and satisfaction among the targeted buyers.
10. Agriculture
In the agriculture sector also, IoT has quite a few benefits. Farmers can use this tool to monitor livestock, track climate changes, maintain the inventory and analyze data from a central application that is attached with the sensors and on-field devices.
11. Smart Cities
Talking about IoT-based mobile applications, smart cities can be one of the most extensive implementations. Features such as accident alerts and traffic alerts are quite significant in making the citizens and government aware to devise contingency plans in resolving issues.
Regarding IoT applications for smart cities, lighting is one of the most prevalent examples. Today many cities are incorporating wireless communication for energy reduction and cost savings.
Thus you have seen how the Internet of things is transforming the ways we live today and companies run their businesses. While some sectors are already experiencing its benefits, there are lots more who are yet to implement it. Having said this it can be well assumed that IoT when applied via mobile apps can enable companies to improve their quality of work-life along with meeting the changing tastes and preferences of the consumers.
For example, you can impart training to your employees and can monitor their progress to meet your business aims and objectives efficiently. This will save you time and money compared to traditional methods. In today's fast-paced world, IoT is suitable enough to make you able and competent for global transformation.
Education and training are two vital segments where IoT plays a pivotal role. Using IoT-based applications students can be made attentive and engaged in their studies. Abstract subjects like environmental science can be taught effectively by making the concepts interactive for the learners.
Similarly, if we talk about professional courses like medicine and engineering, students need to perform experiments for better proficiency and in-depth understanding. What else than the Internet of things can enable educators to create apps for conducting diverse experiments in a simulated and controlled environment.
The students can perform their experiments as many times as required till the objectives are met.
Now coming to the training of the employees, IoT-enabled training apps can facilitate workers in the manufacturing sector to pick up new skills regarding working with heavy machinery and equipment.
In this process, The risk of causing accidents or losses gets eliminated As users can become experts in delivering their tasks effortlessly.
Last but not the least, Internet of things is a trending technology that can not only enhance your business prospects but will also equip you to influence the market dynamics flexibly.
Conclusion: Are you eager to boost your brands' credibility across the globe? Well, IoT can be instrumental in reducing complexities and generating scope for enhancing your presence. Users of IoT-based mobile apps can remotely keep track of their business activities to ensure steady growth and development.
With IoT in place, companies can create wonders to engage the buyers and indulge them in craving for more.
Author Bio:
Mr. Arup Roy is the founder of Red Apple Technologies, a reputed app development company known for making apps progressive, innovative, and customized. His expertise and business skills have made apps popular among the targeted users.