8 Ways to Boost Instagram Engagement with Content.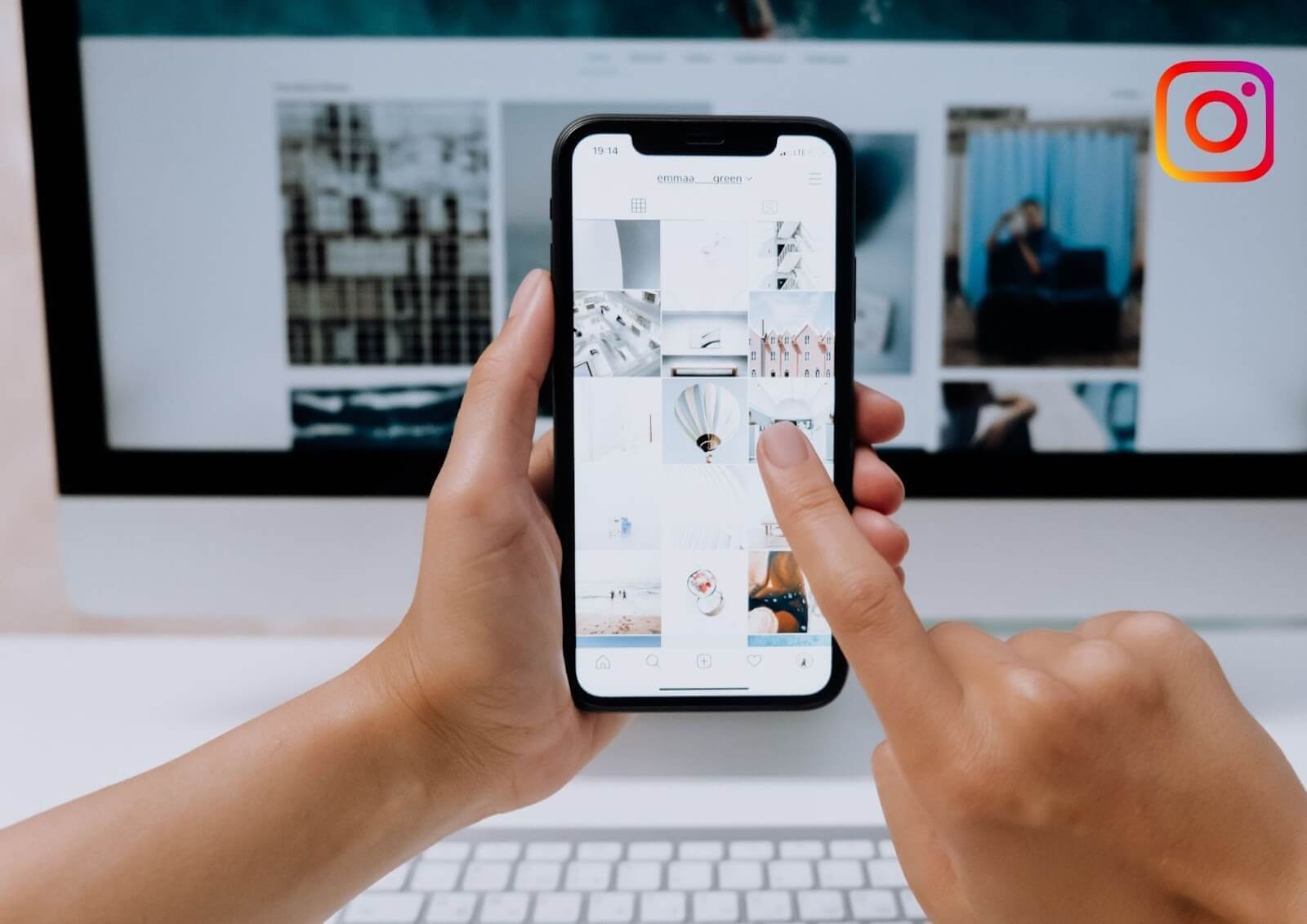 Instagram is one of the most popular social platforms with more than 800 million monthly active users. The number of people using the platform is rising with time as it is evolving slowly with useful features. It is expected that soon it will have over a trillion users or possibly more with the number of updates it is launching to improvise the user's experience. know the best ways to improve Instagram Engagement with Content.
Whether you are an individual business entrepreneur or a large-scale business firm, you can grow your business on Instagram by posting content that's visually appealing and entertaining.
Let's look into 8 ways to boost Instagram engagement with content.
Blogging Style Post:
You might already have a business website or blog or shopping portal that you are using to generate sales or raise awareness about your brand. You can link it with your Instagram profile to get more traffic to it.
To gain more followers on your Instagram, you need to focus on posting generalized blog-style posts by sharing regular things about your business at first.
You can share an inspirational success story every day to inspire people and attract their attention to your account. Even if your business profile is strictly for promoting products and services you can still share some regular content to ensure your followers that you love to share good ideas, concepts, and stories with them. It would create a nice and friendly bond between you and your followers.
Video posts:
If your business account is still new, forget about promoting products and sales for the time being. Focus more on getting followers first and for that, you need to come up with the best ways of making interactive and user-friendly videos.
Hire someone to write scripts and stories for your videos. Create excellent quality videos by using effects, transitions, textual elaborations, and facts to engage your users.
Short-length videos with powerful messages could create a nice impact overall in increasing your follower count. The more interesting your videos are, the more followers you can earn. Videos are an amazing and easy way of increasing audience engagement in the content.
Infographics and information:
A survey shows that most internet users love to save and review infographics for collecting crucial information about a certain subject.
Infographics are more or fewer images with a textual presentation along with small graphics on a subject. For instance, if you search for Infographics on the Keto diet plan you'd come across a lot of images that have listed the names of fruits and vegetables that are deemed great for losing weight.
Just like story-based videos your infographics must be informative, engaging, and full of factual data. Let's suppose you are going to launch a product in the future on a certain day you can make a detailed infographic about it. Use a full-size picture of your product and hire a graphic designer to add specifications and features. Texts along with small-sized images make for great infographics for the audience.
Infographics are usually very effective in growing the interest of the audience in products and services because they contain all the details in form of text and imagery.
Also Read: Best Time to Post on Instagram to Get More Followers
Live videos sessions:
Your followers might want to interact with you, ask questions from you or have a general chit-chat on a current trend or hot topic. Give them a chance to reach out to you by going live on your account. Allow them to post their questions in the comment section and try to communicate with them by addressing their concerns. This would increase their trust in your brand, product, and services as they now know that their opinions and concerns are being heard.
Live videos are also a great way for attracting the attention of your followers and customers. You can engage them in discussion from time to time to build a good relationship with them. As a business, it is important to gain the trust of followers and for that, you must be interactive with them whenever needed.
FAQS Posts
Let your followers feel that their opinions, answers, and comments matter to you. Create some FAQs posts on Instagram in stories, ask your followers some questions, and let them share their answers. It would increase your account engagement and possibly results in growth as well.
When followers feel like they can use their freedom of speech easily while interacting with you, they become more tempted to get in touch with you. You are giving them a good reason to view your content and speak of their mind, and this ultimately increases engagement naturally.
Also Read: How To Get More Views On Instagram
Photos and Images:
Photos or images are self-explanatory for most parts. There is a common saying that a photo speaks a thousand words. You can consider posting HD images of scenery, business locations, products, and services to grab the attention of your followers.
Make sure to write a brief caption with an image just to give your followers an idea of what it is for. Also, use hashtags with your photo posts on Instagram to increase their visibility and improve engagement. Sometimes users use a hashtag as a search term to find the content of their choice through the Instagram search bar. Your post will have a high chance of getting found if it contains hashtags that most users write and search for.
You can buy Instagram likes(UK) for your photos and images to boost your ranking on Instagram. likes are a great way of increasing the visibility of a particular post in search results. When Instagram algorithms pick up that your certain post has received a lot of likes, it will show this post more frequently in search results for the hashtags that you have used in it.
Instagram stories
Instagram stories are usually made of short-length videos of 60 seconds or less. If you have something interesting to share with your audience you can use this feature to increase your account engagement easily.
You can create short-length videos for your stories to grab the attention of your followers. Although stories only last for 24 hours they can be quite impactful when it comes to increasing the user engagement in your content.
Post Daily:
You must try to keep your account active daily by posting two or more posts every day. Even if your business is in the starting phase you still need to make plans for your content posts beforehand.
In the start, you can post one entertaining post a day and increase the post numbers with time as you gain more followers. Figure out what time you get more views on your posts and try to post your content on that time.
You can also schedule your post on Instagram to save your time. Your post will be posted automatically at a specific time that you choose.
Posting daily is imperative to grow your audience and improve your account's performance overall. Schedule your posts for the day automatically just in case you won't be available to post them yourself.
Conclusion:
Creating and posting high-quality content is the only way to attract more followers, engage your current followers and boost your business profile on Instagram. So keep posting engaging content to get more visibility for your account and posts.