Tips To Improve SEO For E-Commerce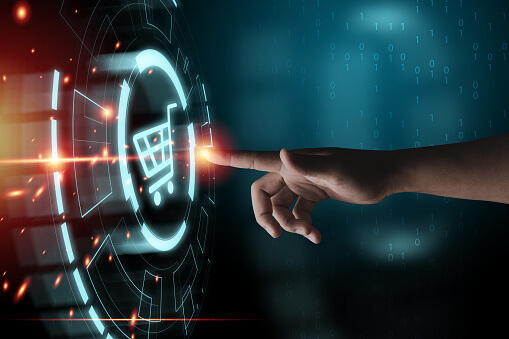 When it comes to SEO, it is essential to look at the bigger picture and put your best foot forward with broad tactics and practices that can improve the SEO performance of your website. This blog covers a few tips that might come in handy to improve SEO for your E-commerce website:
Reduction of Load Time: 
While fast load times are imperative for a great user experience, they are also essential to impact search rankings. According to various websites, a load time of 100-200 milliseconds is a solid benchmark. Even though there are several ways to improve site speed, image compression makes an immediate impact. 
We recommend checking Google Tag Manager and other E-commerce SEO tools to help you take inventory of active scripts on your site, and if the list looks more like a novel, you know you'll have to remove excess calls that might be slowing your website down. You can also consider switching to another eCommerce hosting provider to improve load time.
Optimization for Mobiles: 
You are inviting serious search disadvantages if your site is not optimized for mobile devices. Due to evolving user habits, it is essential to have a responsive design from a user experience and SEO perspective. If you want to step things up, Google's AMP format can optimize mobile experiences by reducing load time. It also improves mobile search rank. For instance, HubSpot has a tool called Website Grader, which has an exciting feature of checking if your site is mobile responsive. 
Fixing Website Errors: 
It is essential to keep your website clean by constantly monitoring Google Search Console. Site errors include broken links, errors in sitemap files, or indexed 404 pages. However, not all errors are created on an equal pedestal, and resolving them will improve Google's ability to index your site, which in turn will positively affect your search rankings. 
Enabling Canonical Tags: 
Canonical tagging, or as it is commonly called; canonicalization, tells search engines that a page or its URL represents a default master page. This is particularly useful when you have pages with more than one URL, for instance, either your home page or your blog listing pages. Enabling canonical tags will transfer SEO credit from duplicate URLs to the default page, one that you aim to rank. This simple but imperative tactic can considerably impact your page's search rankings. 
Customer Reviews: 
Search engines consider customer reviews as the new form of website engagement and content, key factors influencing rankings. When you improve your E-commerce SEO strategy by adding customer reviews, you significantly improve user experience by adding third parties' credibility to your business. 
Using Markup to Enable Knowledge Graphs and Rich Snippet: 
You can provide detailed product information to search engines for display, including the product price, availability, and review ratings on the search page. Google and other search engines have been considering rolling out new formats for such search results. Additionally, sites featured in the Rich Snippets and Knowledge Graphs have become the first place users tend to click owing to apparent factors. Being featured in this part of SERP will help attract clicks and lead to more visitors to your page. Google's structured data testing tool will let you know if your pages properly use Schema.org markup. 
Adding Breadcrumbs: 
Website breadcrumbs allow both Google and your customers to understand specific parent-child relationships regarding products and product categories. Consider it a roadmap that makes it easier for search engines to mark your website. This tried-and-tested tactic can help to improve your user experience and rankings with minimal effort.
Optimizing your Content: 
This is a huge category, and the primary focus must be on two main areas: Product descriptions and Category pages: 
a) Product Descriptions: 
Product descriptions are often a challenge for e-tailers who sell products from manufacturers and have an E-Commerce presence. To separate your website from competitors, you must focus on the thought process behind the product. As yourself, questions like Why would a person purchase a particular product? In addition, you must give your target audience more than just generic details.
Hence, from an SEO perspective, you must consider the terms you're trying to rank for. Keyword stuffing is never encouraged, so you must spend some time researching keywords that make sense for your products and about them and include them in places that make sense on your website.
b) Category Pages: 
You must treat category pages like individual home pages from a content perspective. By this, we mean you should optimize your content, like H1s, links, etc., for the term you aim to rank for. This will give your site a broader sense of content and increase your chances of ranking for broader terms.
Optimizing for Site Search: Although site search is not a specific SEO tactic, it is an essential website feature that affects how customers find products. Regarding your product pages, try placing keywords with high internal search volume into H1 & H2s. This also includes body copy and meta descriptions. Doing this will help your keyword focus and product placement within search engine results pages.
Monitoring your SEO Visibility: Google is known to roll out at least two to three significant algorithm changes yearly. The last updates prioritized mobile-friendly and HTTPS protocol-enabled sites. Ensure you frequently monitor your SEO visibility via third-party tools like Searchmetrics and MOZ Site Explorer. You can effortlessly stay ahead of your competitors by being proactive and making the most of it regarding organic performance.
Conclusion: 
SEO is just a critical aspect of the inbound marketing methodology. If you want to get familiar with E-Commerce inbound marketing, follow these tips and work on them to see results materialize in the long run. It is also essential to keep up with ever-changing dynamics and trends regarding SEO and E-Commerce.