How Can You Write a Fully SEO Optimized Content in 2022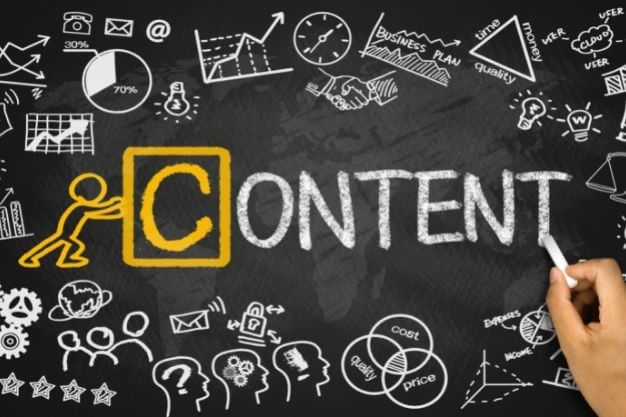 Writing content on the internet and making them rank has become tougher as every day passes. With so many articles being written on the same topic using the same keywords, even Google is now confused as to which article it shall index first and rank it higher. Get to know about how to write You Fully SEO Optimized Content.
However, this has made it possible for some experts to trick Google by following its algorithm closely and finding out what works and what doesn't. Since Google changes its ranking factors every now and then, one should always be in the loop to figure out what makes content rank.
After careful analysis, we have found several pointers and indicators of what makes articles rank using SEO Optimized content.
What Is SEO?
SEO (Search Engine Optimization) is the process or technique through which bloggers can make their websites rank higher on Google search results. Using SEO, writers are able to use certain keywords in their articles. These are the same keywords that you use on Google to search for information that you need.
For example, if you want to search for "Best Movies Of 2021", then this entire phrase becomes a keyword. To make your blogs rank higher, write articles that have the keyword Best Movies Of 2021 several times throughout.
However, using SEO keywords is just one small part of making SEO Optimized content. You must focus on doing proper keyword research that you want to use. You have to search for and pick high-ranking keywords that have lesser difficulty and higher search volume.
How To Write SEO Optimized Content?
To write SEO Optimized content, you must do a lot more than just use high-volume keywords. There is an SEO strategy that you must apply in all of your blogs to see results through Google search.
Some of the most important steps for writing SEO Optimized content are:
1. Use Focus Keyword In The URL
Focus keyword is related to the main keyword is used for the blog. This should tie into your content topic in the smoothest way possible. For example, if you are writing content with iPhone as the focus keyword, then the word PC Games should be in the title as well.
For example, you can have titles like "Best PC Games Of 2022 That You Should Play." Here, PC games are the main focus keyword on which the entire article is about.
2. Write Original High Quality Content
The final tip for creating SEO Optimized content is to publish quality content that is 100% original. There is no point in creating content on topics and focus keywords that already have a lot of similar articles written by others.
3. Use Focus Keyword In The Introduction
Whenever you are writing a blog, provide a brief introduction of around 150 words in the beginning. This introduces your reader to the topic that this blog is based on. But you have to make sure that the main focus keyword is used at least once or twice within those 150 words to make sure that the Google ads parameter recognizes it.
4. Use Keywords In The Headings
The title of your content will have the H1 tag with it, signifying its importance as the main heading of the blog. However, we are free to use as many H2 and H3 headings as we want. Therefore, it is always a good idea to separate your blog into many sections, each having its own H2 and H3 tags.
However, if you want your article to rank higher, you should incorporate keywords in those titles as well. This is because Google takes into account keywords used in headings first before taking into consideration keywords in the content.
5. Don't Forget To Optimize The Images
When you search for something on Google, you have the option to only search for images and news as well. Every image can be denoted by an alternative tagline that appears when you click on the image. This tagline describes what the image is about, acting as its caption.
When you are formatting your article in WordPress, you have to ensure that your image descriptions are also SEO Optimized content, where descriptions include the focus keywords. Google will search these image descriptions as well when searches are made using keywords.
6. Link Internally With Your Other Articles
To make your blog website gain more traffic and authority, you have to continuously publish new articles on a periodic and scheduled basis. You can publish once every week, or even two articles every day. The more blogs you publish on your website, the higher your website metrics (DA, DR, Traffic, etc.) will become.
Therefore, always use internal hyperlinks in your articles that allow readers to jump from one article to another. But be careful not to use too many otherwise readers will not even go through the entire article and just skip it entirely. Use internal linking sparsely towards the end.
Also Read: 5 Methods To Build Quality Backlinks And Earn In 2022
Conclusion
Ranking your articles higher using SEO Optimized content is the best way to ensure that users can find your content easily on the internet. Therefore, use focus keywords carefully in all the content that you publish. Also, write origins content that contains keywords in its title, headings, and image descriptions as well.