The Five Most Exciting Gaming Technology Trends In 2022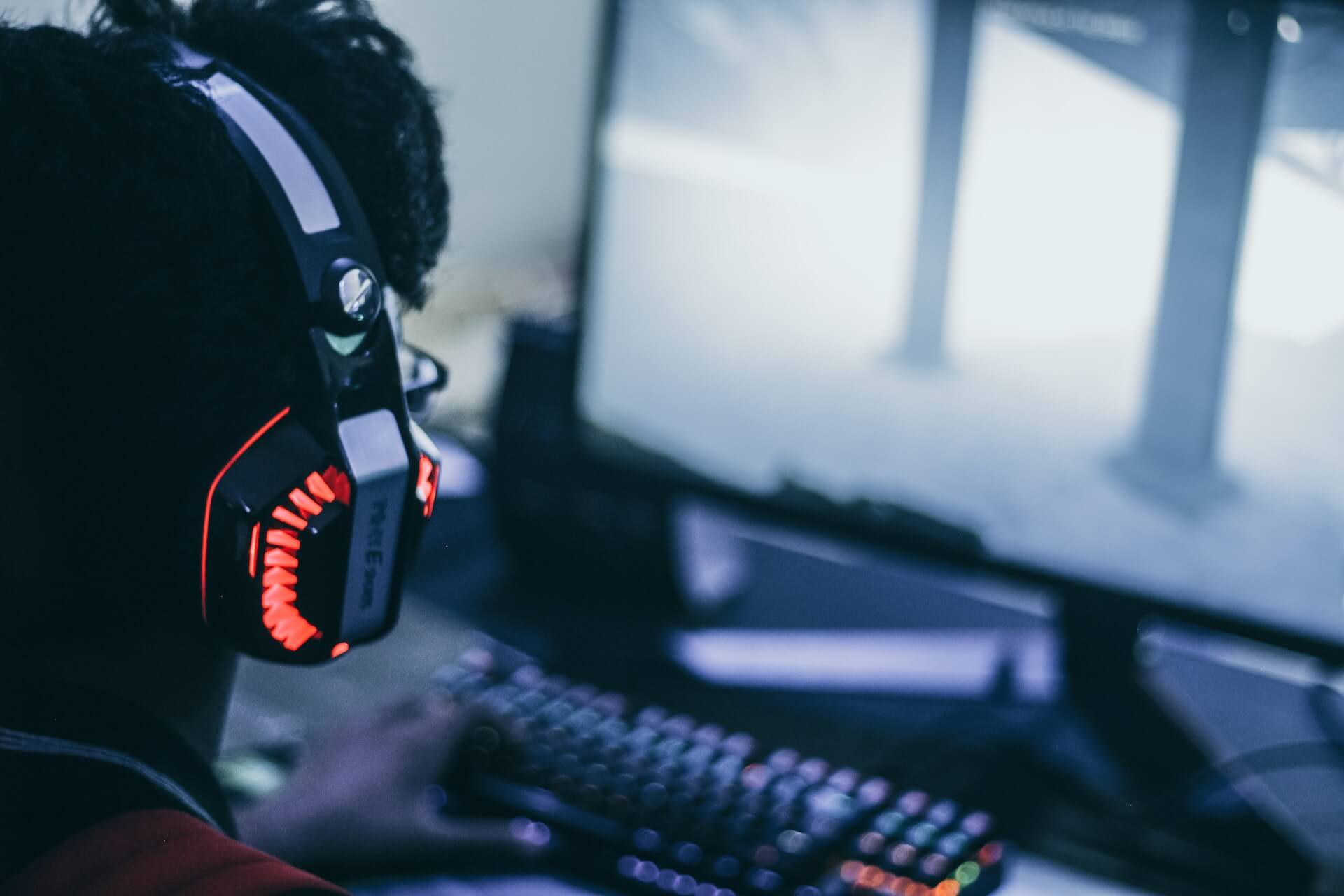 In the 21st century that is dominated by futuristic advancements, rapid app developments, AI or artificial intelligence, smartphones, and high-speed internet, technology has become almost indispensable to us. In order to heighten the excitement and ease our lives, game development has also improved greatly. From a simple ludo game with the facility to earn grand prizes and money to the 3D virtual gaming experience in the world of Harry Potter, gaming technology is getting diverse. It caters to the pleasures of almost all its audience with cutting-edge details, accessibility, and immersiveness.
According to certain research by 2024, the industry of gaming technology will reach $218.6 billion with a growth of 8.7% per year. The virtual reality market is predicted to expand beyond $250 billion by 2028 and the augmented reality market is expected to exceed $300 billion by 2023. Therefore the gaming trends like AR, VR, Cryptocurrency, etc get evolved and boosted based on the demand too.
Let us look at the five most exciting gaming trends which have taken hold over the 21st century
Virtual reality & Augmented Reality
Virtual Reality is used to stimulate a very graphic environment based on real life. The virtual world can have larger-than-life elements like that of fantasy and science fiction and therefore goes much beyond imitative reality. The concept originated in the military field in1980s and later became popular in video gaming and entertainment.
The gamers need to wear a specialized VR headset to get an immersive experience. Some of the best VR games of 2022 are Blade and Sorcery, Beat Saber, Minecraft VR, Everybody's Golf VR, and Half-Life: Alyx.
Augmented Reality is a very useful mechanism that lets us add digital elements to a real-life environment in the form of an overlay. Although there can be supernatural and perhaps unrealistic creatures or scenarios included in the games like that of Pokemon Go, it occurs in real-time and in a known real geographical space.
This helps in augmenting the gaming experience by bridging the fictional gaming world and the diverse real world. Gamers can play AR games using smartphones and tablets. Some of the best AR games of 2022 are Pokemon Go, Harry Potter: Wizard's Unite, Jurassic World Alive, Realm, and Wizardia.
ESports
Esports or Electronic Sports is one of the best developments of competitive video gaming technology. Gradually alongside the traditional sports, esports too have gained immense popularity and soon will venture into the world of Olympic games. They can range from a group or multiplayer mode to an individual playing mode.
Both an amateur gaming experience and professional live sports including tournaments, audience, stadiums, and athletes are available. The statistics report that Esports is expected to garner more than $2 billion in 2022. Esports at the Southeast Asian Games are scheduled from 13-22 May 2022, in a place called Hanoi, Vietnam. Some of the best Esports franchises of 2022 are Valorant, League of Legends, PUBG, Fortnite, and Dota 2.
NFTs and Cryptocurrency
NFTs or non-fungible tokens are important assets of game development that have revolutionized the industry. An NFT is a unique digital footprint that can be traded like real currency in a specific game or across multiple games but an individual can possess only one NFT. They provide security, fairness, portability, immutability, and ease of access.
Blockchain gaming technology uses NFTs to let gamers customize their character, create and upgrade their gaming items, make new rules, etc. Some of the best NFT games of 2022 are Axie Infinity, The Sandbox, Gods Unchained, Grit, Treeverse, and DeFi Kingdoms.
Cryptocurrency is a type of decentralized digital currency that crypto gamers can earn and trade online or can convert into fiat currency. The transactions utilize blockchain gaming technology and are secure. Some of the popular and valuable gaming crypto coins are Altcoins, Battle Infinity, Bitcoin Cash, Celo, and Cardano.
Cloud-based Games
Cloud games are in a way unique from the rest because this type of online gaming can be streamed or played directly from the cloud without any gaming console. The gamers can use their smartphones or personal computers or any other devices that have stable internet service and a display screen. These games do not require any download or complicated installation. Therefore you do not need high storage in your hard disk but rather a high-speed internet connection. Cloud gaming was first launched by Nvidia in 2012. PlayStation Plus, Xbox Cloud Gaming, Amazon Luna, and G-Cluster are some of the current cloud gaming services available.
Also Read: Best Softwares For Mobile Game Development – 2022
The Metaverse
The Metaverse is a grand virtual world that actually is an extension of the real one. This 3D world incorporates both social connections and gaming experiences. The use of VR, AR, AI, online gaming, and live streaming with top-notch features make it one of the promising gaming trends in the future. The metaverse is not limited to gaming. It will also include features that let you socialize, work, shop, and a lot more. A super fast internet connection and digital money or cryptocurrencies are required to engage in the immersive gaming experience of the metaverse.
A VR headset and a personal computer or a smartphone are also required. Some of the pioneering companies of metaverse gaming are Microsoft, Roblox, Epic Games, Nvidia, and Niantic. Some of the best and most popular metaverse games of 2022 are Axie Infinity, Illuvium, Sandbox, Decentraland, Chain of Alliance, and My Neighbor Alice.
Conclusion
In 2022 the industry of gaming technology is expected to get a massive boost not only in game development but also in revenue. During the Covid-19 pandemic, all sorts of online services including gaming technology were used a lot and also developed new innovative features. The outstanding game production companies like Epic Games, Nintendo, Sony, Roblox, Ubisoft, etc, promise futuristic and immersive gaming experiences which would include many more exciting gaming technology trends including VR, AR, metaverse, and cloud gaming.