What Tech Do You Need For The Best TV Streaming Experience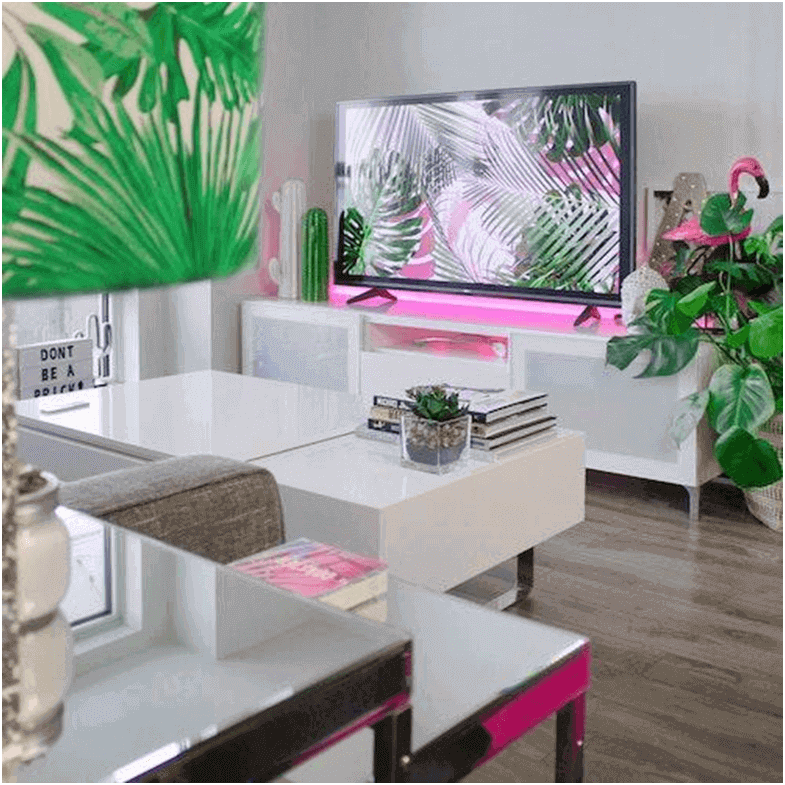 TV streaming has changed the way we watch television. With a few easy steps and a few smart devices, you can have all the best TV shows, movies, and more right at your fingertips—and in your living room! We've put together this guide to help take some of the confusion out of choosing what tech you need for the best possible experience.
Smart TV
A smart TV is one that has features that allow you to access the internet and stream content directly from the TV. There are many different brands of smart TVs, each with its own unique interfaces and features.
To connect your smart TV to the Internet:
Check your TV's user manual or support site for instructions on how to set up Wi-Fi on your specific model. If you can't access either of these sources, contact the manufacturer directly through email or phone call.
Use an Ethernet cable (sold separately) if there's no other way to connect your TV wirelessly besides through another device like a gaming console or computer monitor nearby it already has built-in wireless capabilities.
Sound Bar
A sound bar is a great way of improving the sound quality of your TV. It's an affordable option that can be easily set up, and is relatively easy to use. Sound bars are perfect for people who don't want to spend too much time setting up their home theater system but still want good sound quality when watching TV or movies.
A sound bar will also often connect wirelessly to other devices such as a Blu-ray player, gaming console or even another soundbar — so you won't need any wires cluttering up your living room! If you're looking for an easy way to improve the sound quality from your TV without breaking the bank, then a wireless soundbar may be just what you're looking for!
Also Raed: How to Properly Take Care of Your Go-To Gadgets?
TV Accessories
If you're looking for the best TV streaming experience, there are a few accessories that can help. These include:
A Blu-ray player: This will allow you to watch old or new movies on DVD and enjoy high-quality audio and video.
A streaming device: This is one of the most affordable ways to stream content from services like Netflix, Hulu, Amazon Video, HBO Now, and more onto your TV screen. If you don't want to invest in smart tv, this is an affordable option to access streaming services on a large screen.
Satellite television service with DVR capabilities so that you can record programs offline or stream them live as they air on cable channels such as ESPN2 or AMC.
RGB Light Strips: If you want to take your movie- or TV show-watching experience up a notch, consider adding RGB light strips (which sync with onscreen colors) to the back of your TV or wall. The extra ambiance will make any genre feel more immersive.
Streaming Subscriptions
There are a number of different available services to stream tv online. Some, like Netflix and Hulu, offer extensive libraries of movies and TV shows that you can watch whenever you want without any extra equipment. Others, like HBO Now, require a cable subscription to use the app (you'll need to pay an extra fee if it's not bundled with your internet service).
Some streaming services offer hundreds or thousands of channels while others only have a few dozen. The best picture quality typically comes from networks that stream their content in 4K resolution (4K TVs are required for the best experience), but there's plenty of 1080p HD content out there too!
In addition to the quality of the picture, you'll want to make sure that your streaming service offers a wide variety of content. If you're looking for something specific, like old movies or stand-up comedy specials, make sure that it's available on your chosen platform.
What Kind of Internet Connection Do You Need
The first step in getting the best streaming experience is to make sure that you have a fast internet connection. According to DIRECTV, an internet connection of 24 Mbps or more will give you the best results, but even slower connections can work if your device is able to adapt to the speed.
You can get an internet connection from your cable provider or from a wireless service provider like Verizon or AT&T. If you use Wi-Fi at home, it's important to check that your router has good range throughout your home and that there aren't any dead spots where devices won't connect well (this could be due to interference from other electronics in the home).
Also Read: 5 Tricks To Enhance Your TV's Performance
Conclusion
There are a lot of different ways to get your entertainment fix on. With the rise of streaming services, you no longer have to be tied down by cable TV or satellite providers—you can watch whatever you want online whenever you want it. It's a great way to cut down on expenses and still enjoy every single episode of your favorite show!
If you're looking into using streaming services, but aren't sure where to start, here are some tips on what tech you need for the best experience possible.