Which TV Should You Buy: OLED vs QLED vs NanoCell?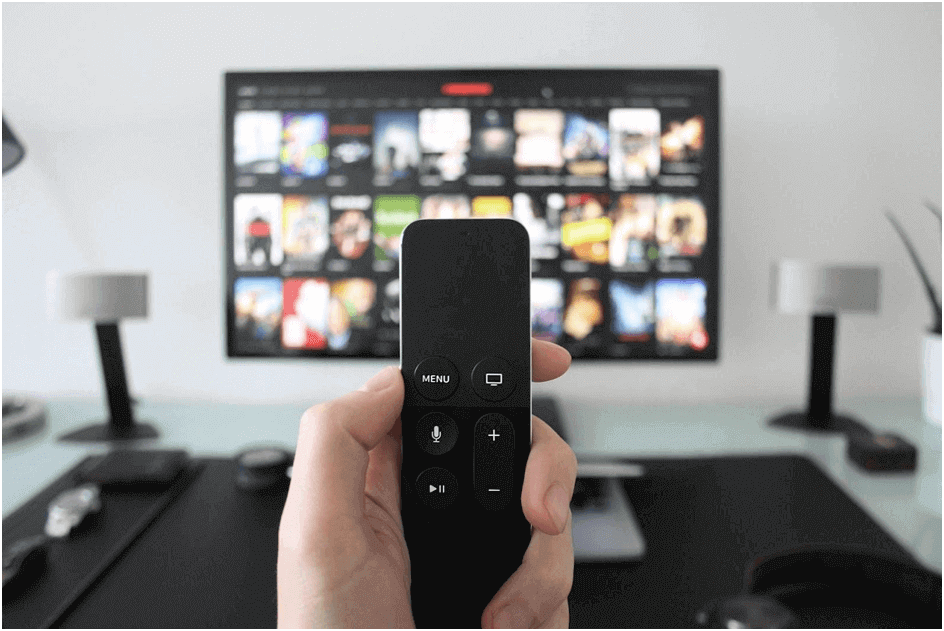 Wondering what is the difference between OLED, QLED, and NanoCell TVs? The main difference lies in the way the displays work. What are the key advantages and disadvantages of each technology? You can find out everything below. If you do not know which TV technology to choose, then in this article you will find answers to these questions so that to make the right choice regarding which technology for your TV should you prefer.
What Are the Key Features of OLED, QLED, and NanoCell TVs Technologies?
As already noted, the main difference between the technologies is in the way each of the displays works. QLED and NanoCell use an LED matrix and a separate backlight. If we talk about the OLED, then the backlight comes from LEDs and does not require the installation of additional lamps. What are the key pros and cons of each of these technologies and which one is better? Let's review each of the TV technologies in detail and find the right answers.
Also Read: What Tech Do You Need For The Best TV Streaming Experience
QLED
Although the name is similar to OLED, the technology in QLED TVs is quite different. What is the main point? First of all, it is worth noting that it is based on an LCD liquid crystal panel and a separate LED backlight.
QLED displays are equipped with an LED matrix and complemented by a color filter. By the way, if you are faced with the fact that your TV does not work for some reason, you can always seek help from professionals in order to fix Samsung TV. Also, you can get online advice in the case when it is not possible to take your TV to a service center. But, let's go back to the main advantages and disadvantages of QLED technology.
Key Pros
Pure white image color.
High image brightness – from 1500 nits.
Large selection of screen sizes. You can find TV models from 48 to 88 inches.
Key Cons
The thickness of the TV is greater than that of models on other technologies in the same price category.
The image is too bright.
OLED
This technology is completely different from the previous one. It is based on organic light-emitting diodes that emit light. Additional illumination is not used. As a result, the panel is very thin. The black color is very saturated because the pixels are simply turned off when that color needs to be displayed. Other colors are rendered quite saturated. Although the brightness is slightly lower than that of NanoCell and QLED, it is enough for comfortable viewing in daylight or electric light. This kind of TV technology displays objects in motion at a high level, as there are no blurring and delays.
Key Pros
OLED TVs are lighter and thinner.
The contrast level is maximum.
Objects do not have halos.
Key Cons
Over time and under increased load, some pixels can appear. Engineers can not yet fix it or fully compensate.
The minimum size is 55 inches.
The maximum brightness is not very high.
NanoCell
First of all, it is worth noting that this technology was developed by LG. The manufacturer does not reveal the secret of the production technology of such displays. Experts believe that this is just IPS with an additional layer that absorbs light. It improves color reproduction because it filters out dull colors. Brighter and purer hues are displayed. NanoCell embodies the main advantage of IPS – namely, a wide viewing angle which is characterized by the fact that there are no color distortions or blackouts.
At the heart of NanoCell are tiny crystals that emit finely regulated colors. This allows for increasing the brightness and clarity of colors. NanoCell is a proprietary technology that only LG TV uses. The Nano Cell is a decent value-for-money technology, but it's not perfect. What are its main advantages and disadvantages?
Key Pros
The low-cost TVs on the market.
High screen brightness.
Rich color reproduction.
Key Cons
Low contrast.
Outdated underlying technology.
Which TV Technology Should You Choose?
First of all, you should start with the budget and your requirements for the image. If you need maximum brightness, then QLED will give you the highest value. NanoCell has a brightness of 300-400 nits, and QLED has an average of 1500 nits. Color rendering is approximately the same for all three technologies. NanoCell slightly loses to competitors. As for the black color, it is the deepest in OLED matrices, respectively, such TVs will have the maximum contrast. The viewing angle of OLED and NanoCell is 178 degrees, and QLED is less than 140 degrees.
In addition to high picture quality, OLED TVs are the thinnest but also the most expensive. NanoCell is a middle option between QLED and OLED for a more affordable price. The most budgetary TVs with the brightest image are models based on QLED technology.
Therefore, when choosing the right TV, you should rely on these basic points that distinguish each technology from the other. It is almost impossible to single out a single technology that can be considered the best. Therefore, you should pay attention to your preferences and financial capabilities.
Also Read: How Cloud TV is Changing the Way We Watch TV
Which TV to Choose – Brief Summary
Of course, we cannot make a choice for you and say that you need to choose one or another TV model. Each type of TV has its pros and cons. For some, a large screen is a key point, while for others the color saturation is vital. Hence, it is not always provided by a large screen. Therefore, below you will find the main points for each technology in order to make it easier for you to make the right choice.
QLED is worth your attention due to its high brightness, contrast, color depth, and a large selection of TVs from mid-range to high-end. Therefore, this technology offers a range for every budget.
OLED offers the best black depth, excellent contrast ratio, high response speed, energy efficiency, and thinness. Their main disadvantage is the price, it is the most expensive option on the market. However, if you are looking for a TV in an expensive segment, then you should definitely pay attention to this particular technology.
Nano Cell is a middle ground between both devices and it comes at a more affordable price. It also has good picture quality, deep black color, and comfortable brightness. For those who want to get premium picture quality at an affordable cost, this is quite a great option. As you understand, this technology is available in LG models, so it's worth looking for a suitable option from this manufacturer.
Wrapping Up
When it comes to TV technology, it is improving almost daily. Each manufacturer is trying to outdo the other. You have a wide range to choose from, so use the above comparison to make the right choice. Now you know about the main differences between the last TV technologies so all that remains for you to do is to get acquainted with the range of models and choose the one that will meet both your financial capabilities and quality preferences. Don't forget to see the TV live before you make a purchase, as this is a significant point when it comes to the TV selection.
Author Bio:
Christine Tomas is a tech expert and consultant with her finger on the pulse of science and technology news worldwide. Her exciting work includes writing articles for various news portals and thematic blogs, which allows being on top of things. She also provides online help with how to fix samsung tv solutions and shares her knowledge with everyone.