What are the Cloud Computing Services?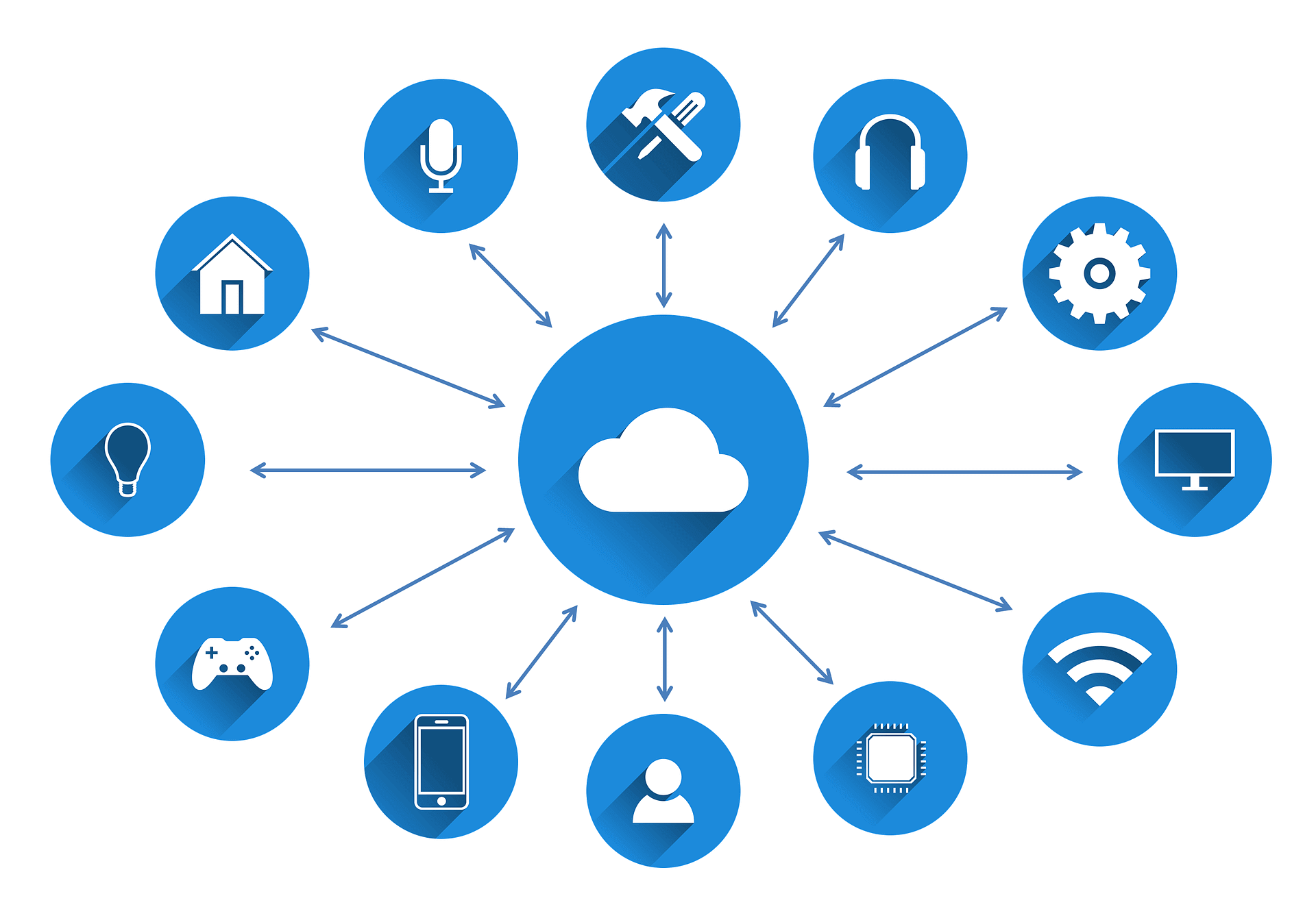 The way in which businesses use data and information technology has evolved completely. The digital transformation has given rise to companies integrating cloud computing services into their systems. Keep reading this blog to know what is cloud security and get detailed insight into its types.
Is Cloud Computing Similar to cloud Security?
Cloud computing refers to offering a comprehensive suite of tech tools and services via the internet. The usual resources include data storage, computing facilities, servers, digital infrastructure, networking, and more. The primary aim of cloud computing is to make data easily accessible to multiple users via a remote server. Azure and Google Cloud are the widely used cloud computing services globally.
Clouds can be categorized under four main types – Private cloud, Community cloud, Public cloud, & Hybrid cloud.
Private Cloud- Computing services are offered for a single organization
Community Cloud – Computing resources are provided to the entire community and several companies
Public Cloud- Computing solutions are delivered to B2C purposes
Hybrid Cloud- Computing services are merged by different clouds that can be utilized by both B2B and B2C interactions
Is Cloud Computing Important?
With more companies accelerating digital transformation, the need for online data storage is increasing steadily. Every company, irrespective of the industry they're working in, requires a comprehensive infrastructure that maintains, monitors data securely. However, small-scale organizations having limited capital availability find it difficult to establish an in-house IT infrastructure.
Cloud computing is known to be a cost-effective solution as it requires less maintenance, no hardware or software installation, and reduced operational costs. Further, cloud computing services require less time, effort, and maintenance costs. So, cloud computing is especially important for small businesses to get easy, cheap access to advanced technologies and leverage benefits of high performance, scalability, instant software updates, better data security, and more.
Understanding Types of Cloud Computing Services
As mentioned below, there are four types of cloud computing services. Let's see each of them in detail.
Infrastructure as a Service (IaaS)
IaaS provides cloud computing services of network, storage, and data center to consumers over the internet on a pay-as-you-go basis. You are needed to pay only for the services you use and as long as you need them. IaaS allows you to deploy and scale resources as per your needs. It doesn't require you to invest high capital and incur huge expenditures on infrastructure. Compared to PaaS and SaaS, IaaS offers reduced control to users over cloud resources.
Once you have integrated the IaaS API into your system, you are not further required to maintain physical data centers, install any hardware/software, hence cutting off the huge maintenance costs. Apart from minimizing costs, IaaS solutions further lend you increased flexibility and allow you to scale resources according to customer demand. While you are installing any application or software update, it accelerates the process and makes it an instant task. Therefore, you can get rid of huge costs as well as complexity. A cloud service provider oversees the cloud activities including infrastructure management, software installations, configurations, and more.
IaaS is mainly made up of:
Extensive data centers at global physical locations that are maintained by service providers
Digital compute resources consisting of CPUs and GPUs for workload maintenance
Software-based networking such as routers connected via API
Cloud storage functions which stores files and objects securely
Advantages of IaaS
Saves Administrative and Operational Costs
IaaS reduces the cost burden for users as it eliminates several costs such as establishing physical data centers, managing infrastructure, and secure databases. Further, the pay-as-you-go model cuts off additional costs mainly involved in equipping hardware, software. This helps companies to invest the saved costs for productive purposes.
Facilitates with Higher Flexibility and Scalability
IaaS services are provided on a digital server and hence, you can scale services across the globe. Irrespective of the geographical boundaries, you can facilitate cloud services anywhere, anytime to anyone around the world. This enhances the cloud performance as well as makes it highly accessible to the users.
Provides Increased Data Security
As you're operating a business online, you would be having chunks of data at your end. Cloud computing service providers keep this data safe and prevent it from data breaches.
2. Platform as a Service (PaaS)
PaaS offers a development platform that allows programmers to develop applications and software in the cloud with much ease. This cloud computing service type also follows the pay-as-you-go model, which means you can buy the services as per your needs. Along with data centers, networking and servers, PaaS further includes Operating systems, development tools, database management, and more. It makes the app building process fast, simple. App building includes developing, testing, deploying, monitoring, and upgrading.
The application works with other functions managed by cloud service providers. PaaS mainly includes:
Effective development tools
Middleware
High-performing OS
Database management facility
Extensive infrastructure
Advantages of PaaS
Accelerates the development process
PaaS offers highly productive development tools that make the coding process faster. It provides developers with the pre-coded application integrated with key details such as workflow, security updates, searches, and more. Moreover, the development takes place on the online server enabling remote teams to work without any friction added.
Allows to Use High-end Tools Efficiently
PaaS follows a pay-as-you-go model and therefore, it lets customers buy advanced tools whenever they need and can afford them. This service type doesn't imply pressure on the user and allows purchasing as per their requirement, convenience.
Enables multi-platform development
PaaS makes the application lifecycle easy, effortless. It further gives progressive development options for designing apps that support multiple platforms. The platforms could be computers, mobile devices, web browsers, etc. This feature enables programmers to develop cross-platform applications in a quick way.
3. Software as a Service (SaaS)
SaaS is a cloud computing type where the service provider hosts the applications and provides them to the customers over the internet. You are not needed to install or maintain the software, instead, you can simply access it and leverage services via the internet. Common examples of SaaS include email, and Microsoft Office 365. It provides a comprehensive software solution on rent for a specific period. You are allowed to use the app for your business and can enable users to connect via a web browser.
SaaS facilitates hosted applications in addition to the data center, networking, storage, OS, development tools, etc. It lets you operate the app to reduce operational expenses and upfront costs. It doesn't require you to maintain any hardware or software. SaaS-based applications are also known as web-based software, on-demand software, and also hosted software.
Also Read: Impact of Cloud Computing in Different Industries
Advantages of SaaS
Easy to Develop Tailored Applications
SaaS makes it simpler for a user to customize the applications as per their business requirements. The UI is unique to each business as per specifications needed by the client. This makes it super easy for the client to upgrade the system. Further, SaaS offers increased security and enables users to upgrade systems at reduced risks.
Cost-Free Software
SaaS applications majorly allow the user to run the app over the internet/web browser. It doesn't require you to download/install applications in your systems. A few apps may require plugins; however, they do not charge any costs for integration. That means you don't need to spend bucks on purchasing apps and can enjoy costless services with no troubles.
Seamless Access and Utmost Mobility
SaaS apps are accessible by the users will any device connected to the internet. This cuts down the need to develop apps that are compatible with different devices. Further, there isn't any need to hire experts for maintaining security or developing such apps. The cloud computing service provider manages it all – from development to security and maintenance.
4. Anything as a Service (XaaS)
XaaS refers to the category combining all cloud computing services. It offers plenty of tools and digital technologies that are made accessible via the internet. The services delivered are paid as per their consumption and don't require you to pay any license fee or upfront costs.
Advantages of XaaS
Minimizes costs
XaaS offers services on a subscription-based basis and hence, businesses can cut costs by getting services as and when required. Businesses aren't required to buy software, hardware, security, servers, infrastructure, and more. They can now simply buy and pay as per the services purchased.
Allows to Run Apps Faster
XaaS is able to adapt to dynamic market trends and offers appreciable flexibility to the users. With functions such as elasticity support and resource pooling, companies can simply include or exclude services as per their needs. This enables them to scale activities with the changing needs of the business.
Conclusion
The above mentioned are the four main types of cloud computing services. You can integrate any of these based on your workload requirements post assessing their advantages and uses wisely. From data security, native applications development to data analysis and offering valuable insights, these cloud services meet your needs perfectly. You can further leverage the benefits of cloud computing services by equipping a Virtual Desktop Infrastructure Solution (VDI) with cutting-edge features in your space.