Impact of Cloud Computing in Different Industries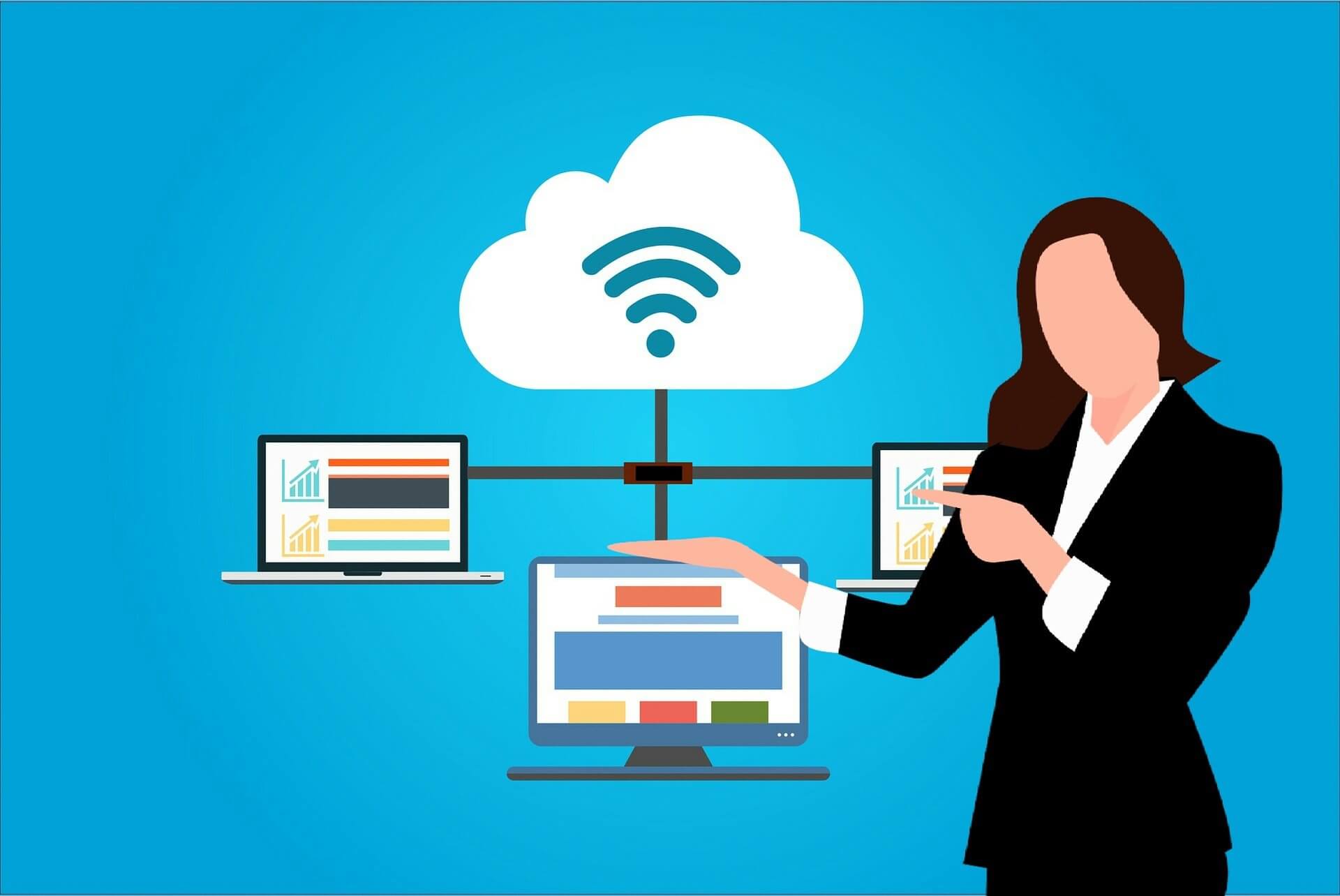 Depending on supporting architectures and storage capacity you have to develop your own massive data centers which are competent enough to be costly. But why purchase and configure a full server system if you can achieve the same thing more efficiently with a setup of a virtual server? Here the cloud platforms play the role. Let us know the Impact of Cloud Computing in Different Industries.
Cloud operates on the principle of delivering virtualized Information Technology infrastructures (IaaS) and then solutions to businesses of all sizes. Cloud service companies concentrate on maintaining and customizing their architectures and secure databases to do this.
Tenants employ these services through the internet to complete work regularly because they gain from storage, scalability, and cost reductions. Today, more than 90% of worldwide organizations say they use the cloud as part of their operations.
However, each industry will have its own set of technological dynamics. To assess cloud computing's future, you must first comprehend its dynamics in a few important areas that are influenced by cloud computing: healthcare, education, financial services, retailing, and manufacturing. Read this Anaplan Tutorial to comprehend how to organize the business requirements. Let's dig into cloud computing areas.
1) Financial Services:
Banking – legacy business disruptions:
In banking, Cloud adoption is being driven by two trends. The very first is traditional banking institutions' use of cloud technology for back-office and select clientele operations. Fintech is the second, which refers to digital disruptors competing in essential banking products. The primary goal of the cloud is to ensure the daily transaction records' security and client accounts stored on the server.
2) Retail
parallel business development:
The e-commerce platforms based on the cloud drive retailing more customers by allowing businesses to improve access, reduce prices, and cut costs for customers. It's also utilized to establish a new firm and enable new products' growth, as well as to conduct thorough growth reports and market research.
3) Healthcare
The cloud computing's role in the new patient-doctor relationship:
The most significant impact of the cloud in this industry is in the technology of remote monitoring. Enabling doctors to look at patients who are far away. This makes extensive data transfer usage and data integrations at high speeds to monitor live sessions, and it may necessitate the use of powerful servers, high electricity consumption, and other resources.
Second, cloud computing aids in the maintenance and updating of the records of electronic nursing, records of the testing devices, medical information about the patient, and other items that necessitate large amounts of data transmission, such as Petabytes.
Many third-party institutions, such as insurers and ambulance firms, are then merged with data from service providers' own operating systems, standards, and equipment to create final patient records that are stored online, retrieved instantly, and communicated to specialists via the internet. This procedure necessitates a large amount of data creation and synchronization. As a result, cloud systems are in high demand.
4) Education
In any community, education maintains a unique position. In today's environment, students choose courses for online learning over attending schools and universities because they include their entire curriculum (huge courses), mock tests, lectures, scorecards, teachers' live interactions, etc are open 24 hours a day, seven days a week.
The platform appears to be interesting and entertaining, but it's only feasible with enormous data integration and transferring that necessitates the use of large IT infrastructures for adding and incorporating a subpanel of teachers from various sites, administrators, and instructors who remain engaged together to concentrate on education-related concerns, mock solutions for students, and so on.
As a result, it is almost impossible for a particular educational institution hosting such large server volumes on its own, thus they must rely on cloud-based rented servers to administer, collaborate with students, and access the tasks. So, the accessibility challenge fades out!
Also Read: What is Google Cloud Platform?
5) Manufacturing
Unlike the digital "pure plays" like financial services, necessitates the integration of cloud technology into physical equipment, like a machine tool's sensors or GPS markers in a part order. Cloud is projected for playing a key role in each manufacturing processing step (from a supplier to customer) with a more worthwhile investment. Individuals in this industry utilize computers and machinery in combination to create detailed reports and even execute codes to operate machines. Besides, obtaining orders from vendors, supplies, and stock maintenance.
As a result, the cloud is the greatest solution because it supports the whole manufacturing process, improves supply chain management, and allows for prototyping and design, inventory, management, and orders.
Conclusion:
By this, we have successfully comprehended the significance of cloud computing in various industries like finances, retail, healthcare, education, and manufacturing areas. Cloud computing stands as a future technology for many industries.
Author Bio:
I am Anusha Vunnam, Working as a content writer and Research Analyst in HKR Trainings. I Have good experience in handling technical content writing and aspire to learn new things to grow professionally.