Shipping Solutions for Office Staff Products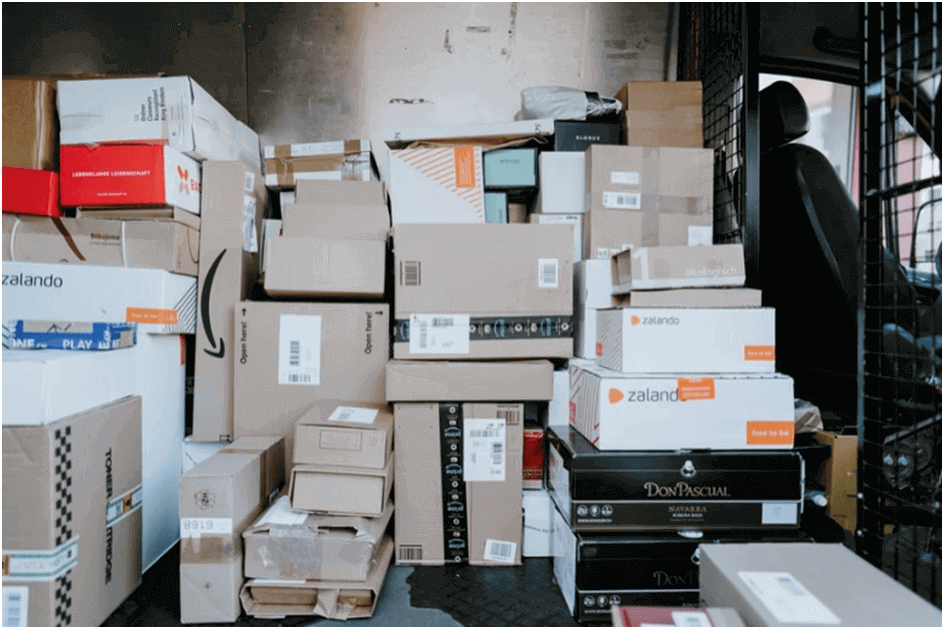 Every business needs a productive team to succeed. And every team needs a comfortable office to work at. But what makes an office truly comfortable? The space, the furniture, the office plants (or even pets) – but even more than that, it's the equipment. Know about Shipping Solutions for Office Staff Products.
From printers and USB cables to paper clips and folders, there are so many different office products you need to get for your staff to work to their best abilities. Sometimes it's possible to find these in your area, but other times, you will want to look online to find the best options for your business. Hence, here's everything you need to know about office staff products and which shipping solutions you can use to get these supplies.
What supplies and products does every office staff need?
The first (and very obvious) step is to make a list of all the supplies you will need to get for your office staff. Here's a rundown of all the most essential products you will need:
Paper, Notepads, and Sticky Notes
Planners and Calendars
Envelopes and Business Cards
Folders, Binders, and Sheet Protectors
Paperclips and Pushpins
Stapler, Staples, and Hole Punchers
Scissors and Box Cutters
Pens, Pencils, Highlighters, and Markers
Erasers and Correction Tape
Rulers and Rubber Bands
Utensil Holders
Tape and Glue
Whiteboards and Bulletin Boards
Boxes, Bubble Wrap, Stamps, and Shipping Labels
Air Freshener
Trash Cans and Bags
Paper Towels and Wet Wipes
Soap, Hand Sanitizers, and Sponges
Cleaning Equipment and Products
Where can you purchase the best office staff products?
Once you have a list of all the supplies you want to get, you will need to consider where you want to get the said products. There are three main options:
Buy Locally: If you don't want to pay for potentially impressive shipping costs, the best route to go is to buy locally. While this means you could deliver the supplies yourself or pay significantly less, there are still some disadvantages to it. You won't have as many options to choose from. Likewise, the available products might not be affordable which could be an issue if you have a tight budget.
Buy Nationally: If you order supplies from a different region with your country, you might get the best of both worlds. Firstly, you will have more options to choose from (including cheaper products). Secondly, delivery won't cost too much though it will still be higher than when you buy locally.
Buy Internationally: If you order online internationally, you will have as many options as your soul desires. You will definitely be able to find the cheapest products with the best quality if you look for options from all over the world. The downside is that you will have to pay for higher shipping costs (though the total expenses might still be way smaller than they would have been if you bought locally or nationally).
While deciding where and how you will purchase the office supplies, you should also keep in mind the quality of these products. It's not enough to simply get the cheapest thing or go for the products recommended online through affiliate marketing links. You need to put some time into seriously researching the products you are considering buying. Think about such factors as:
Price: How much are you willing to pay? What is your budget like? What is the price-to-quality ratio?
Quality: Which materials are used to make the product? If you had any experience with the products before, how well did they perform?
Brand: Is the brand known for good or bad products? If it is a new brand, are you willing to take the risk and try their products?
Reviews: What are other customers saying online? Do you know someone who used the said products?
Keep in mind that ordering online could have more challenges than buying locally, especially with all of the changes due to the COVID-19 pandemic. However, you might get better and cheaper products this way.
What are other resources every office staff needs?
Apart from the stationery and other essential office supplies, you will need to get some other crucial resources for your team. Of course, you will need to get relevant software for your industry. However, you also need some other programs and apps for your office:
MS Office Suite: You are probably already familiar with the Suite. From Excel for using the percent change formula to Word for typing out text documents, the MS Office Suite is an irreplaceable set of tools.
MS Office 365/Google Suite: For working online (especially with remote teams), it's a good idea to get an equivalent of the MS Office Suite. Go for either MS Office 365 or the Google Suite.
Asana/Trello: Project and task management needs to be organized digitally instead of simply using whiteboards and sticky notes. Choose either Asana or Trello (or an alternative) depending on your interface preferences. You can also use Google Calendar for scheduling.
Slack: For fast messaging, it's a good idea to opt for a professional messaging tool like Slack instead of using WhatsApp or Messenger.
Zoom/Skype/MS Teams: For group and individual calls, use Zoom, Skype, or MS Teams.
QuickBooks/FreshBooks: If you still don't have a bookkeeping program, do some research and find one you like. QuickBooks and FreshBooks are two popular and widely used tools to start from.
Evernote: Consider using Evernote for taking notes and sharing them digitally.
Other: Antivirus, CRM software, and any other additional software you need.
In addition to the software, you will also need to get some other basic products for your office space if you don't have them already:
Furniture: Desks and chairs for the staff. Sofas, armchairs, and coffee tables for the waiting room. Cupboards and tables for the kitchen.
Wi-Fi: Equipment for a stable Internet connection is a must.
Telephone: Telephone systems for communication.
Photocopiers/Printers: Photocopiers and/or printers for all the paperwork.
Other Essential Tech: Laptops and/or PCs, storage equipment (USB flash discs, external hard drives, etc. Additional tech may include a projector, a paper shredder, an air purifier, a laminator, etc.
Kitchen Supplies: Kitchen utensils and cutlery for cooking. Refrigerator, water dispenser, microwave, and coffee machine for making and storing food and drinks.
Plants: Even a few plants can brighten up the office, so consider getting them along with everything else.
What are some tips for using international shipping for office staff products?
Now that you know what exactly you want to buy and how you will be buying it, you still need to do some research and planning beforehand. For example, if you are shipping products from China, there are some things you might want to consider before doing so in bulk. Indeed, buying office supplies in bulk is an amazing idea, but you still need to remember about the shipping costs, your storage capabilities, and so on.
There are several options to consider if you decided to buy your office staff supplies internationally:
Buy on Brand Websites: This is the ideal option for those who have decided to buy products of particular brands. In this case, you don't necessarily have to find a third-party website through which you can order their products. Instead, find the brand's website and order from them directly. If there aren't any options to order on their website, you can reach out to them and get more information on how you can order in bulk directly from them. Most of the time, ordering this way will save you some money because buying from the producer means you are getting a lower price for each product that you'd get when ordering through third-party websites. Of course, going for this option only makes sense if you already know which brands you want to buy from, but it's still one of the best routes to take.
Buy on Amazon: Another option – and probably the most popular one – is buying through Amazon. Many businesses from all over the world already list their products on Amazon which means you could order your supplies from almost any country. Moreover, there is a lot of variety on Amazon which means you can find good products for a good price. Just make sure to check what the reviews say. However, there are some disadvantages to this option as well. Buying through Amazon means you aren't always getting prices as low as you could get if you ordered supplies directly from a brand. In addition to that, there are some sellers on the platform who sell copies and could easily scam you. This is why you need to be very careful when buying through Amazon, especially if you are trying to get the cheapest products.
Buy on Other Sites: Yet another option is to buy on other websites. Just like Amazon, there are other aggregator websites that sell office supplies from different brands. Some of these websites are run by drop shippers. In some cases, you could find better deals than what Amazon offers, so it's definitely a great option to consider. That being said, the drawbacks are similar to those of Amazon. There are many scammers out there selling copies of authentic products that aren't all that good in terms of quality. That's why you should be equally cautious when ordering in bulk from such websites.
Albus Burton, an expert from the top writing reviews site, explains, "All three options have their own advantages and disadvantages. But at the end of the day, what you choose should come down to your priorities. If you want cheap products and don't care much for the brands, you can shop on Amazon or other aggregator sites. If you prefer a particular brand, you will probably benefit more from ordering directly from the said brand."
The best situation is when you know exactly what you want. For example, you've tried a certain product and you know that it meets your needs and interests. Then all you have to do is find it online and order it. But if you don't know which product you want, you are still in a great position because you can do your own research and decide what exactly you want to get based on brands, prices, quality, reviews, etc.
Also Read: How Product Designer Can Help Your Business to Grow
What are the latest innovations and technology in transportation and delivery?
Last but not least, before you start ordering, it's a good idea to get to understand the general picture of what shipping and delivery are like. This will help you make the right choices when ordering in bulk, especially if you will be paying for international shipping. Here are the latest innovations and technology in transportation and delivery you should know:
Crowd Shipping Technology: Alternatively known as crowdsourced delivery, this method is used to deliver bulk orders faster. Though mostly used for food delivery, crowd shipping tech is being introduced into e-commerce as well. This method uses GPS tracking which means you have a much better idea of the status of your package. Crowdsourced delivery is usually used for smaller packages though, so it may not be the best fit for bulk orders.
On-Demand Warehousing: On-demand warehousing is used to connect online brands to warehouses where products can be stored temporarily. Many online businesses that don't want to get and manage a warehouse use on-demand warehousing for easier temporary storage. Though it's affordable, it doesn't provide you with the same tracking capabilities as some other options.
Widespread Automation: Logistics and transportation are widely being automated right now, much like other industries. From automatic tracking to autonomous vehicles, there are many different innovations already being used though probably not to the extent you can imagine. Still, there is a lot of potential in automation for delivery and shipping.
Blockchain Payments: Many businesses now accept cryptocurrency (usually Bitcoin) for payments which means you could pay with crypto for the supplies you order. Of course, it's usually an extra option rather than the main method of payment, but it's still worth considering if your business works with crypto in some way.
Geolocation Integrations: As mentioned above, crowd shipping technology uses GPS tracking. But that's not the only delivery tech that uses geolocation integrations. Many shipping companies are integrating geolocation options to provide customers with more accurate tracking data. This way, you can be certain that your order is on its way.
FAQ on International Shipping
How to use international shipping?
Start by researching the products you want to get and the countries where they are made. Then, you will have to choose the right supplier for your products. Sites like Alibaba, Global Sources, and Thomas Net can all help you with this. When you have selected your suppliers, make sure to get more research on them to be sure that you have made the right choice.
Think about such details as the required minimum quantity of purchased products, discounts for large orders, shipping time frames, and taxes and duties. Request samples to try out the products, and once you are certain that you want to work with the supplier, you can finalize your agreement with them.
What are some shipping alternatives to consider?
As mentioned earlier, you could buy products in bulk nationally or even locally. However, you will have fewer options to choose from and will likely have to pay more. On the other hand, you could potentially set up your own international shipping, but this will only be possible if you have a large enough company with the resources to pull it off.
How to pick a carrier for your shipment?
It's a good idea to use a third-party company that will help you organize and set up everything for your shipment. For example, you can use SeaRates to help you find the best freight quote, pick your career, and set up your shipment among other things. This way, you can easily schedule and track all of your orders.
Final thoughts
Ultimately, finding and getting the best office supplies for your team shouldn't be a big issue. However, you should still treat the task seriously as the quality of these supplies could determine your staff's quality of work. Use the tips and other information from this article to help you determine which office supplies you need, how to buy them, and how to deliver them to your office.
Author bio:
Tiffany Porter has been working as a writer at top writing reviews reviewing a variety of writing services websites. She is a professional writing expert on such topics as digital marketing, blogging, and design. She also likes to read and provide consultation for creating expert academic materials for the review website.