Essential Criteria to consider when selecting the Cloud Model for your SAP Environment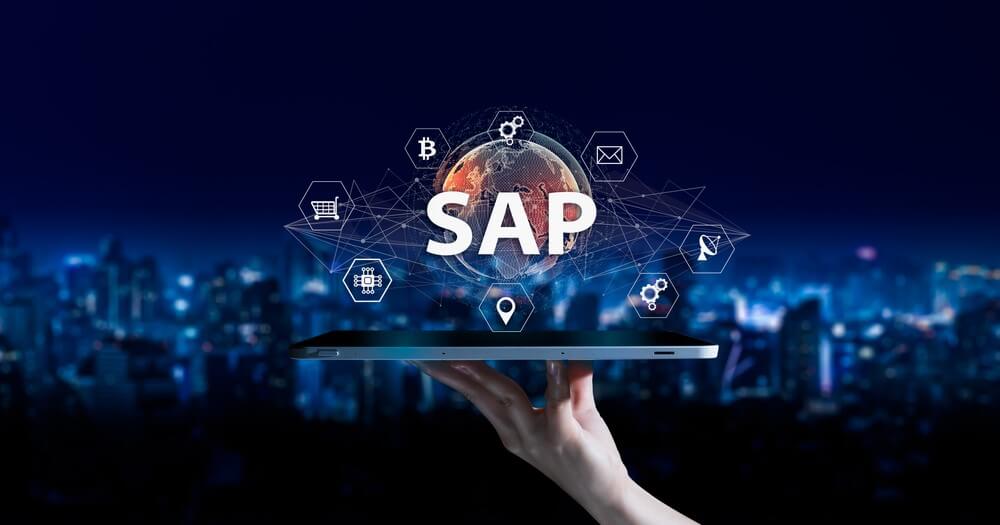 Cloud adoption is a massive undertaking for any organization, and as we already know, SAP S/4 HANA Cloud comes with numerous deployment alternatives. This gives an organization the liberty to opt for the alternative that is best suited for their business case. Cloud infrastructure can offer a business many different perks that will help them in many different ways. However, before enjoying these perks, an organization must choose the appropriate cloud model to ensure better outcomes. As more and more businesses shift towards cloud environments for their SAP environment.
They must simultaneously minimize any potential risk factors and achieve the business objectives.
Therefore, here are a couple of criteria that organizations must consider when choosing a cloud model for their SAP environment:
1. Cost
It should not come as a surprise that is the first criteria that businesses need to consider when choosing their cloud model. Everything that takes place within an organization must have a strong business case.
Organizations need clarity about the pricing they sign up for because migration funding, discounts, and stuff like that can often be deceiving. Even if the cost might seem insignificant today, the chances of these costs increasing in the future cannot be ruled out. Therefore, it is recommended that organizations put some extensive thought into this.
2. Functional Scope of the SAP Application
The following essential criteria up on the list is to clearly understand the organization's functional scope of the SAP application. For instance, the essential edition of SAP S/4 HANA Cloud has a limited scope than the extended version of SAP S/4 HANA.
The functional scope cannot be ignored because every cloud model does not support all the languages and industries needed by a business. While someone might be using English as the primary business language, they will also require local languages to manage operations. Different industries have different requirements, so different organizations might also need best practices specific to their industries.
Also Read: What is cloud computing? How it works & it's Benefits
3. Reliability
These days, people consider the public cloud to be more resilient than the on-premise deployment. While this is true in most cases, it is essential to note that not all clouds are the same, especially when dealing with the SAP environment.
Hence it is recommended that businesses evaluate all the downtime amount experienced in the last couple of years to get a better idea of how the alternatives compare. This is important because SAP is already known for being very sensitive towards downtime, especially unplanned downtime. Therefore, make sure to evaluate the reliability aspects before making any concrete decisions.
4. Approach Towards Implementing the Cloud Model
Many different techniques are used by businesses to implement their cloud models. For instance, one can opt for the brownfield approach or greenfield approach based on the business's specific requirements.
If an organization decides to go with the greenfield approach, it can go with any cloud model. However, if an organization opts for the brownfield approach, it must check the availability for the conversion beforehand.
5. Innovation Cycle
The innovation cycle in clouds is always known for offering frequent and regular upgrades. Whenever we get access to new features and functionalities, it is often considered a good thing. Still, before landing on this conclusion, organizations need to consider some things.
Every upgrade offered by the provider means there are more requirements for testing, upgrading the existing infrastructure, and, most importantly, training the employees to align with all the business processes. Understandably, most organizations will have their approach and procedures for releasing the upgrades, but there will also be other parameters like upgrade entitlements or minimum upgrade frequencies.
Also Read: Prime Reasons to Select PHP for Developing Modern Web Apps
6. Performance
At the end of the day, anything related to technology always boils down to execution. Therefore, whichever cloud model an organization decides to get on board must deliver unmatched performance in both computing and storage.
This will ensure that the organization's workload is managed effectively to ensure that the end customers are not affected by any change. When an organization's IT department works with SAP, it generally expects enhanced performance, and if the said infrastructure fails to deliver that, that yields no value.
7. Business Cloud Strategy of the Organization
Any organization with a cloud-based infrastructure already knows that the cloud is meant to push standardization. Therefore, once the entire infrastructure is in place, it would be very challenging to customize. Sometimes organizations can get a little room to wiggle in the extensions and the setups, but that is heavily dependent on the cloud model chosen by the organization.
Hence organizations can add some custom code logic with the extensibility in the SAP infrastructure. However, organizations are recommended not to make any modifications where the SAP code has been altered.
Bottom Line
Organizations of all sorts and scales will need to leverage the capabilities of intelligent solutions at some point or the other. But while doing so, it is essential to ensure that the business makers are making the right decisions to reduce the chances of encountering any adverse consequences in the future. Therefore, make sure to consider these criteria when thinking about SAP HANA Migration in your organization.
Author Bio
Eric Smith is an SAP professional providing consultation for SAP S/4 HANA Cloud to his clients. With a knack for technology, he loves to write on the latest SAP developments and share his knowledge with the readers.