Make your First Video Podcast: Tips & Tricks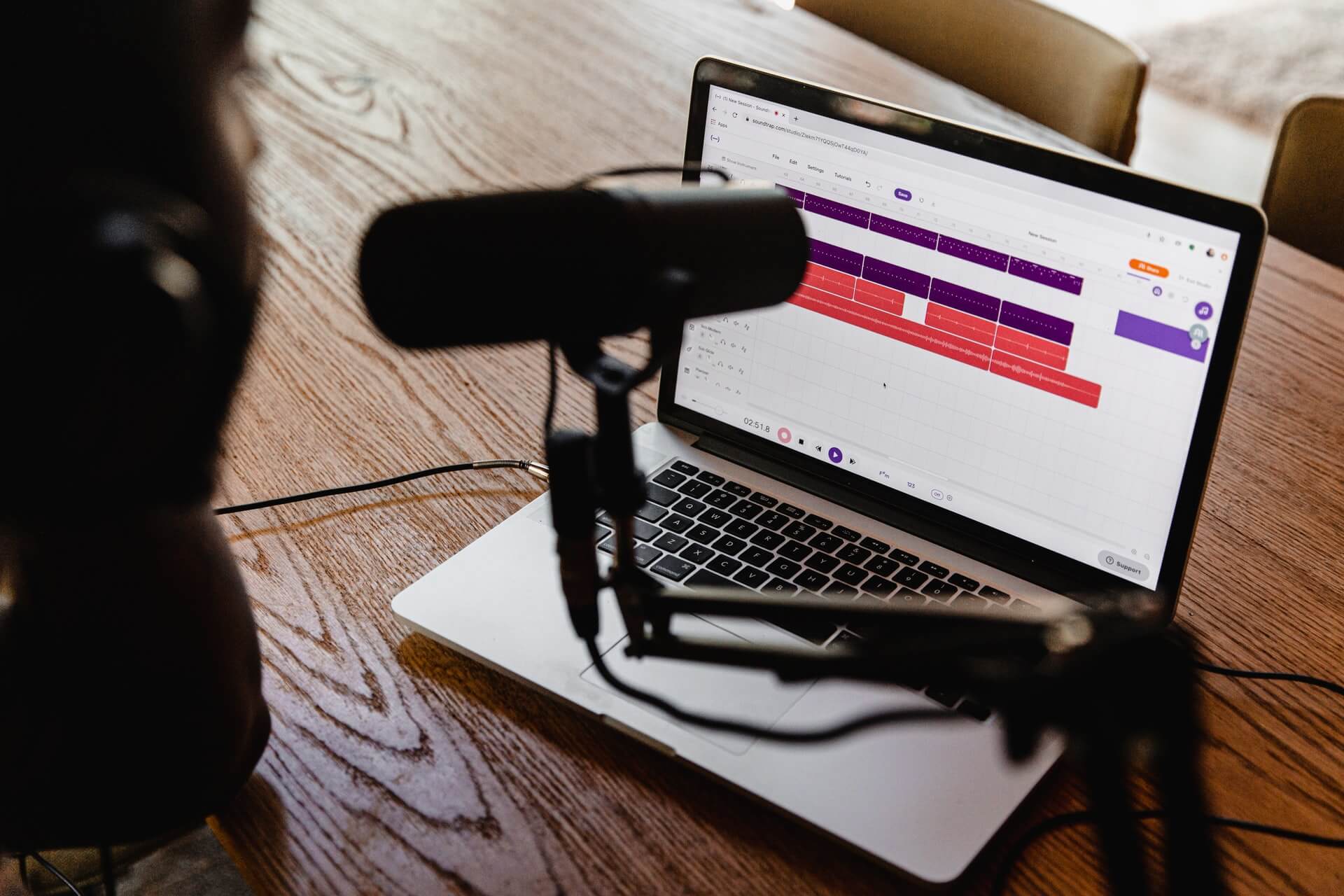 The Podcasting Industry is on the verge of becoming the "next-big-thing" in the digital space. The number suggests it is bound to grow by 10% in the coming year. And this would also mean a lot of aspiring podcasters would be looking to pave their way into this soaring new industry. However, one peculiarity that experts have noticed recently is that a lot of "traditional" podcasters have been transitioning into Video Podcast, i.e Vodcasters. Video Podcasting is not a new trend, but it has seen significant growth since the increase of video content consumption around the globe.
So if you are looking to transition your way into the Vodcasting industry, you are at the perfect place. Below, we have prepared a significant guide on how you can make your first ever video podcast with some tricks & tips that you can use to ace the process.
Few Things Before You Start
Before jumping on the bandwagon of starting your very own video podcast, there are several aspects to consider and things that you want to include in your kitty. Here is a more detailed breakdown.
1. Getting the Equipment
The first part of making any video podcast is the equipment. When compared to a regular podcast, vodcasts are far more intricate and require mastery over several different types of equipment & software if you want to ace the game on your own.
Below, we've prepared a quick list of all the equipment & software you need to kickstart your venture:
A camera is easily the most important part of a video podcast. So to start with, Yes, you can use your smartphone's camera to record the podcast. However, those podcasts will require a significant amount of editing which can take a lot of your time & effort. So we would suggest you invest in a budget DSLR with decent video recording capabilities.
Producing video content always depends on three pillars, which are audio, video, and lighting. And adjusting lighting can be a hectic task, especially when you are coming from making the old-school podcasts. It all depends on your location and where you are shooting. If your recording room has pleasant natural lighting, feel free to use that. And in case it doesn't, you can install the lights just behind the camera. Just make sure that you don't overuse the lights as it can ruin the natural sense of the video.
If you're someone who is coming from recording & editing a regular audio podcast, this might take a learning curve for you. There are tons of Podcast editing tools that you can choose from, depending on your budget and requirements. However, we would suggest you go with an easy-to-use software for podcast initially, something like Logic X Pro and Audacity. Both of these are great options and they wouldn't burn a hole in your pocket as well.
Currently, there are only a handful of software solutions to record studio quality recording remotely, and Boomcaster tops the list. It is cost-effective, has tons of unique features and it's incredibly easy to use..
2. Planning & Implementation
There is a significant amount of planning that goes behind making your very first video podcast. And it doesn't have to be with equipment alone. You gotta research content, plan your videos, set the angles, and most importantly, direct the content in such a way that you don't have a hard time editing it.
All of this might seem a little too much if you're just a beginner, but as you progress in your journey, you will see these things coming naturally to you.
Also Read: Download videos from your favorite online streaming apps
3. Final Product
Just to give you a perspective, the final product may not always live up to your expectations, and that's completely fine. Joe Rogan, one of the best podcasters in the world right now, didn't like the concept of inviting other people to his podcast when he started back in 2010, but see where he is today. All you have to do is work towards it and stay consistent & truthful to the process.
Tips & Tricks on How You Can Make Your First Video Podcast:
#1. Be Confident
To ace any podcasting session, you need to be confident in front of the lens. Again, this is something that comes with a lot of practice & precision. For someone very uncomfortable in front of the camera, just try to observe how your body communicates and focus on your breath. These are some tricks used by professional actors to get comfortable in front of the camera.
#2. Have Spontaneity
Camera loves spontaneity. If you can show your character on camera and fill the content with spontaneity, your viewers are going to enjoy it. For this, you can refer to "Off the Cut" by SDJ. It is a very prominent transformational podcast and its host, SDJ has a very spontaneous personality, which has become one of the main attractions of the show.
#3. Stand Out
Creating content has a lot to do with standing out from the crowd. If you are aiming to start your video podcast, we would suggest you follow your different style. Create such unique content, and it will instantly resonate with your audience.
#4. Watch the Lighting
As mentioned above, good lighting can make your content crispier and pleasant to watch, whereas average lighting can further downgrade your content. For beginners, you can refer to this video as it perfectly explains how you can set up efficient lighting for up to two people.
#5. Look Natural
Try to look as natural as you are in real life. See, when you are creating video content, people will actually notice your movements, and in case you are hesitant or not expressing yourself clearly, it can directly affect your content. To get over this, you can start by doing a 1-on-1 session with yourself in front of the camera. This will give you an idea of how you are looking on the screen, which angles are best for you and the guest. All in all, making you much calmer and natural in front of the camera.