How to Remove Google Photos Duplicates in 2022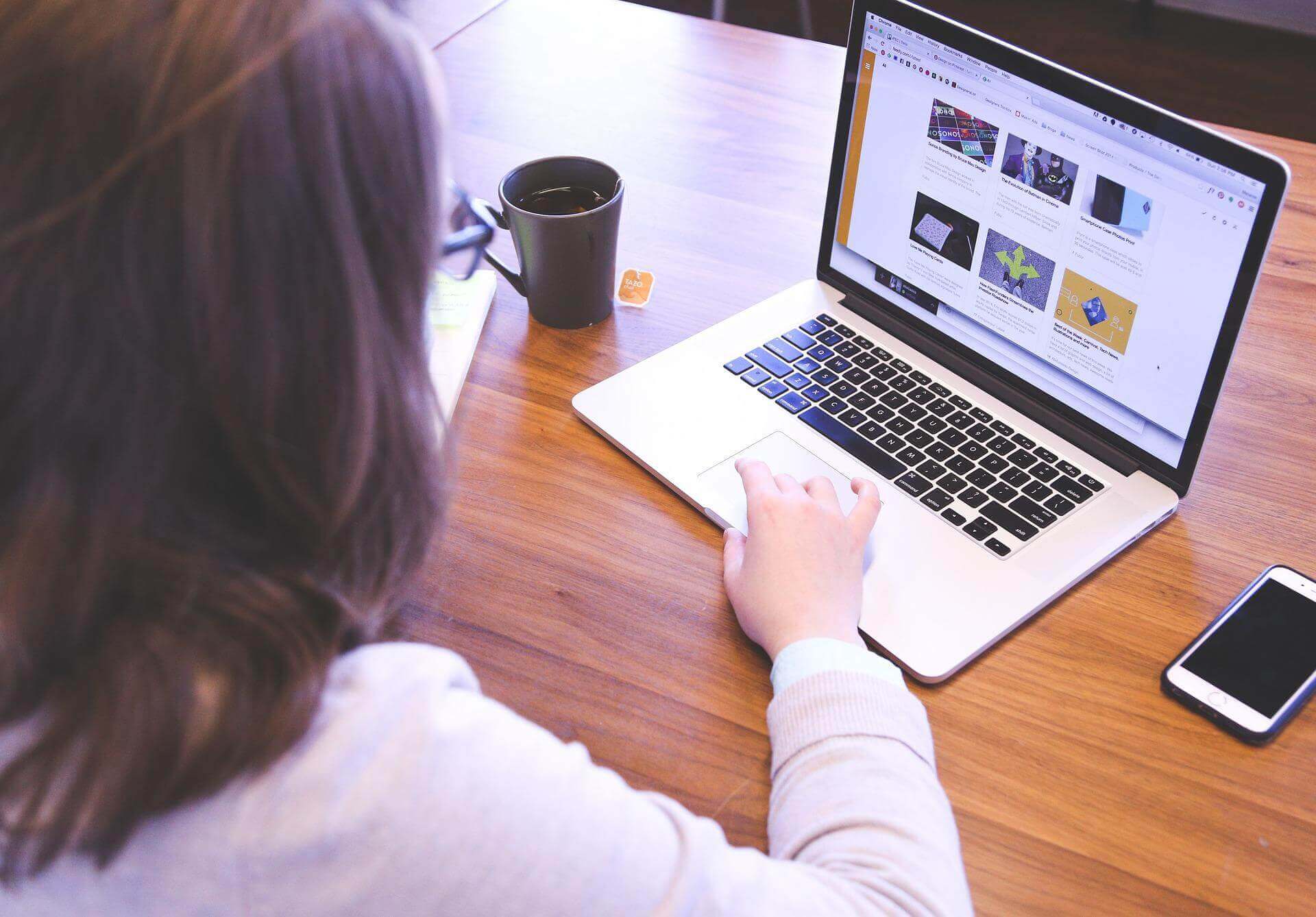 Storing your valuable life events as photos in cloud storage is the best method to preserve your memories. You may benefit from cloud storage's portability, security, and device compatibility. The better option for saving your images on the cloud is Google Photos. With Google Photos, you can save and retrieve your photos from anywhere. You have to use the FREE cloud storage wisely as it has some storage limitations. here know how to Remove google photos.
Yes, Google offers 15GB storage for stocking your images free of cost. This space also includes your contacts, emails, attachments, and more. You need to pay for storing more images beyond the free storage. However, you can use the 15GB free storage of Google Photos effectively so that you may be able to preserve more images. You have to find and delete duplicate photos in Google Photos to enhance its storage ability. This post will advise you on methods to delete duplicate images in Google Photos.
Why Were Multiple Photos Created in Google Drive?
Most of the multiple images will be created in Google Drive because of human error. We may have uploaded a photo twice or may have created multiple copies while editing a photo. In some rare cases, a malicious infection can cause duplicate photo formation.
How to Find and Delete Similar Images in Google Photos?
As we know the reason for multiple image creation, let us check out the methods for clearing them out. We have manual and automatic tweaks accessible for removing duplicate images in Google Photos. Let's examine each approach in further depth.
Manual Method to Remove Duplicate Google Photos
Manual methods for deleting Google photos may be time-consuming and may not be very effective and accurate. We have several means for identifying and deleting similar images. Let's explore them all one by one.
Identical Duplicate Detection
Google itself is offering this utility for locating and removing duplicate images in Google Photos. An identical duplicate detection utility can scan your Google Drive for images with the same content and metadata. The tool is easy to use and can delete duplicate photos automatically when enabled.
Also Read: How to Properly Take Care of Your Go-To Gadgets?
Manual Process for Eliminating Duplicate Google Photos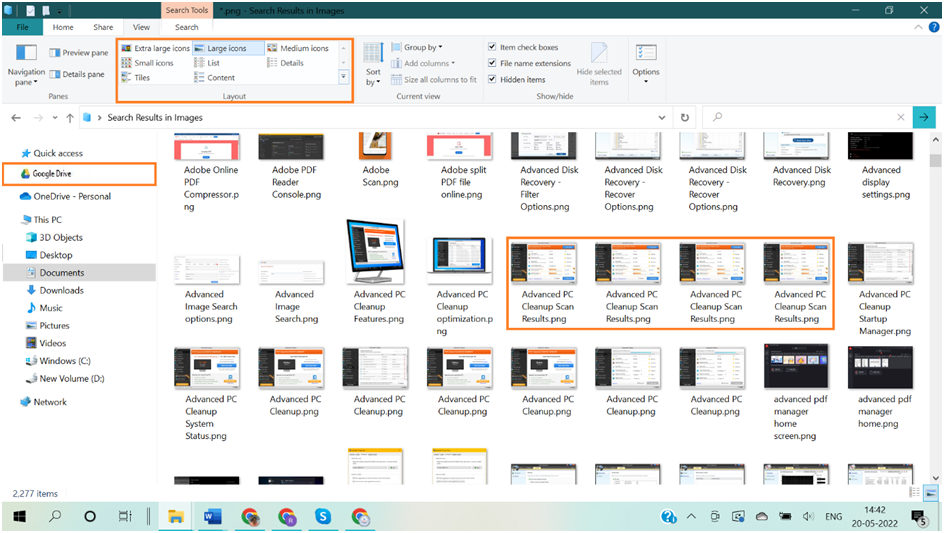 The manual process for removing duplicate Google images is a basic method as it involves no tools or utilities. You can simply access your Google Photos account and check for duplicates in the available content. This tweak is time-consuming yet not effective as you can have superior control over your Google Photos content but can't find and delete similar images manually.
Perform a Google Photos Search
Google photos search utility can index your images concerning creation date. To start the search, go to https://photos.google.com/search/ tra_. The date will be used to order the search results. You may browse the list to find and remove similar photographs.
Automatic Method to Remove Duplicate Google Photos
Duplicate or similar images are unnecessary files that can occupy more of your cloud storage. You have to locate and remove duplicate photos to enhance the storage ability of Google Photos. We have already discussed the manual method for deleting identical photos. It is evident that manual tweaks are time-consuming and require more human involvement. To avoid it, you can try using the automatic methodology.
Duplicate Photo Fixer Pro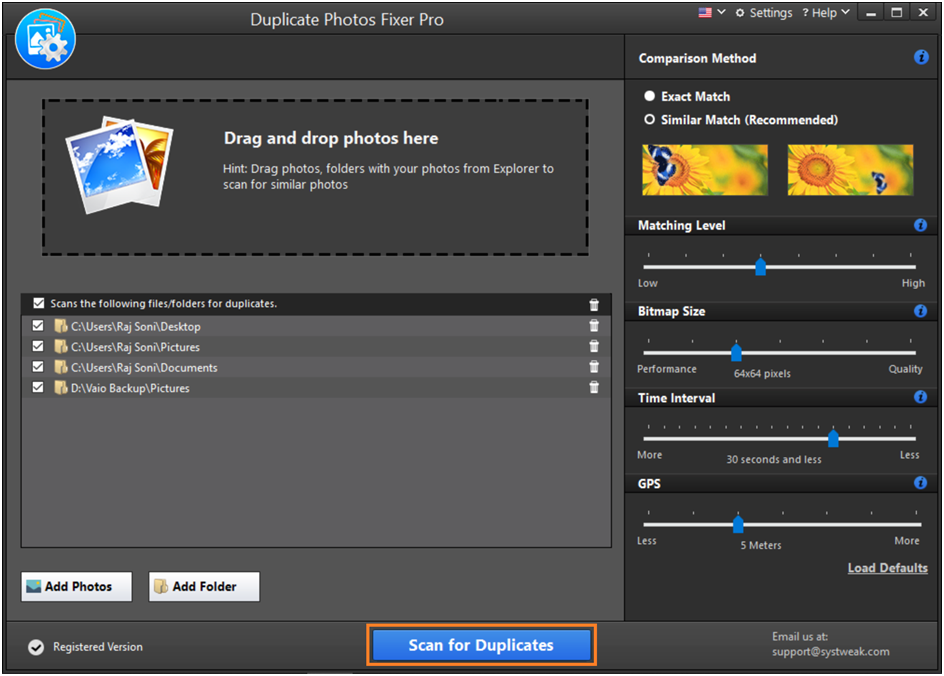 We should rely upon third-party tools to find and delete duplicate photos from Google Photos. Duplicate Photo Fixer Pro is a reliable and trustworthy similar image finder tool. Let us check out the attractive features of the tool. The efficient duplicate image remover can identify and remove similar and repeated images. Using Duplicate Photo Fixer tool is an easy task and it doesn't require any expertise.
Duplicate Photo Fixer Pro Features
Compatible with multiple image file formats
Can identify and remove all types of duplicate images
Advanced scan algorithm can scan and identify duplicate photos
Great compatibility with all the latest versions of Windows 32-bit & 64-bit versions
Compatible with all internal, and external hard drives and storage devices and cloud storage
Can cumulate the search outcomes into groups to preview before deleting
Capable of auto-marking the identified duplicate photos
Ability to optimize your Google Photos storage space
A variety of scanning modes are available
How to Use Duplicate Photo Fixer Pro to Remove Google Photos?
Step 1:Download and install this intuitive software from its official website.
Step 2: Access the tool from the desktop icon.
Step 3: Choose the option to scan the Google Drive.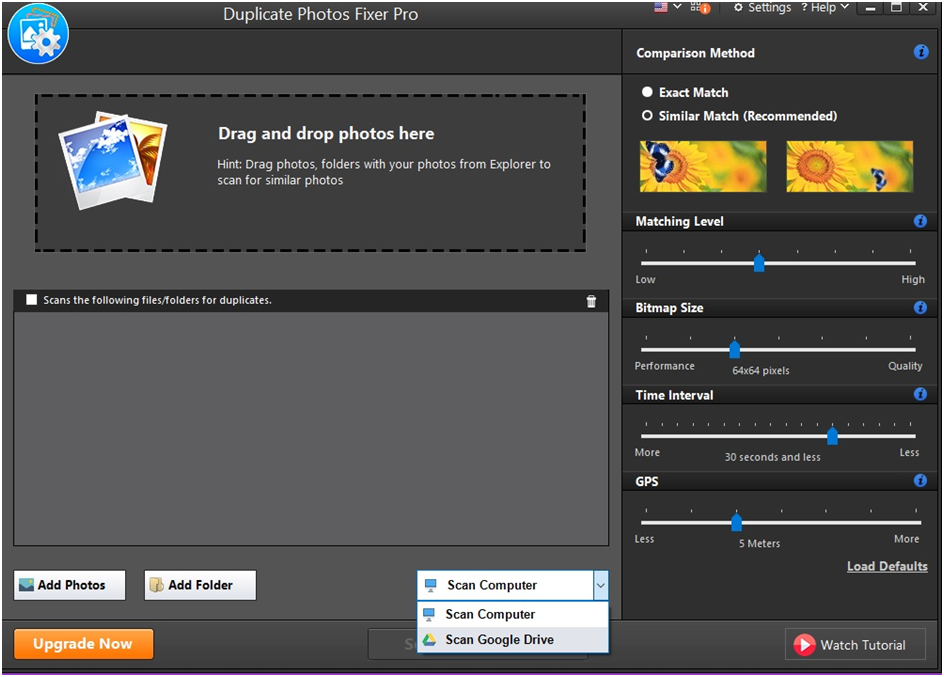 Step 4:Go for the folder option. You will be redirected to the Google accounts page.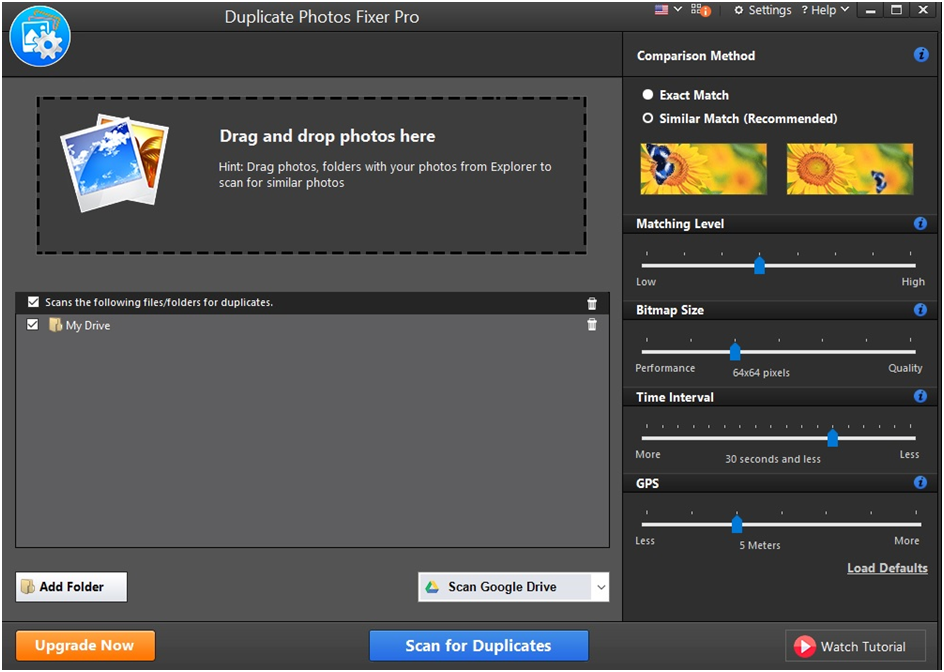 Step 5:Enter your Email ID and Password to sign in to your Google account.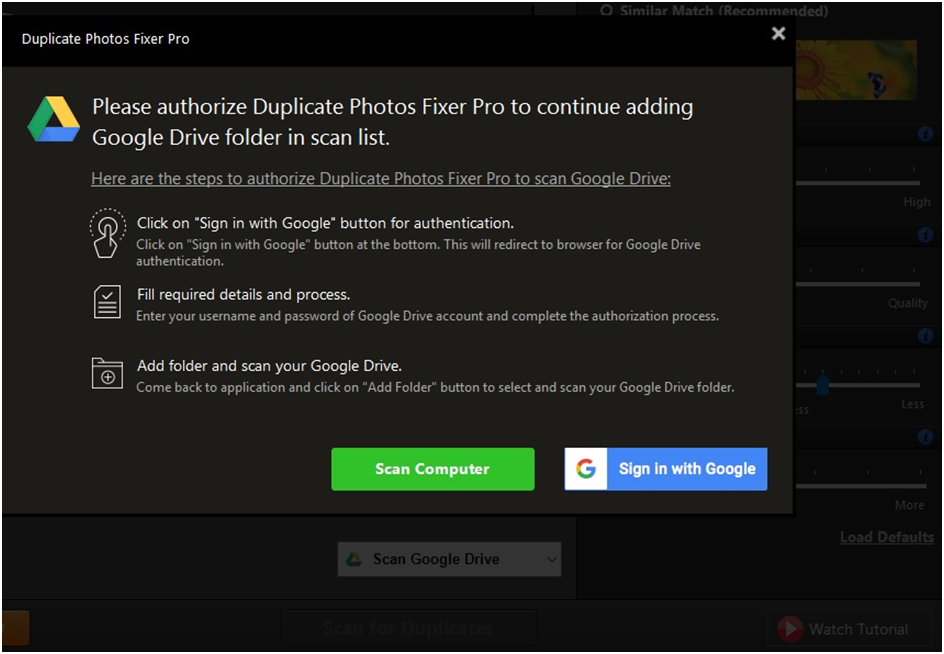 Step 6: Provide permission for the tool to access Google Photos.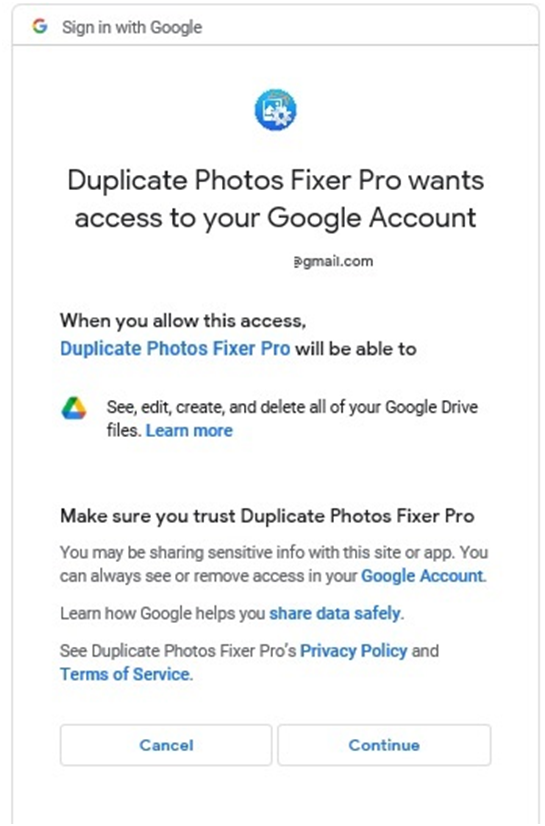 Step 7: Select the folder, scan and identify the duplicate images from your Google Drive.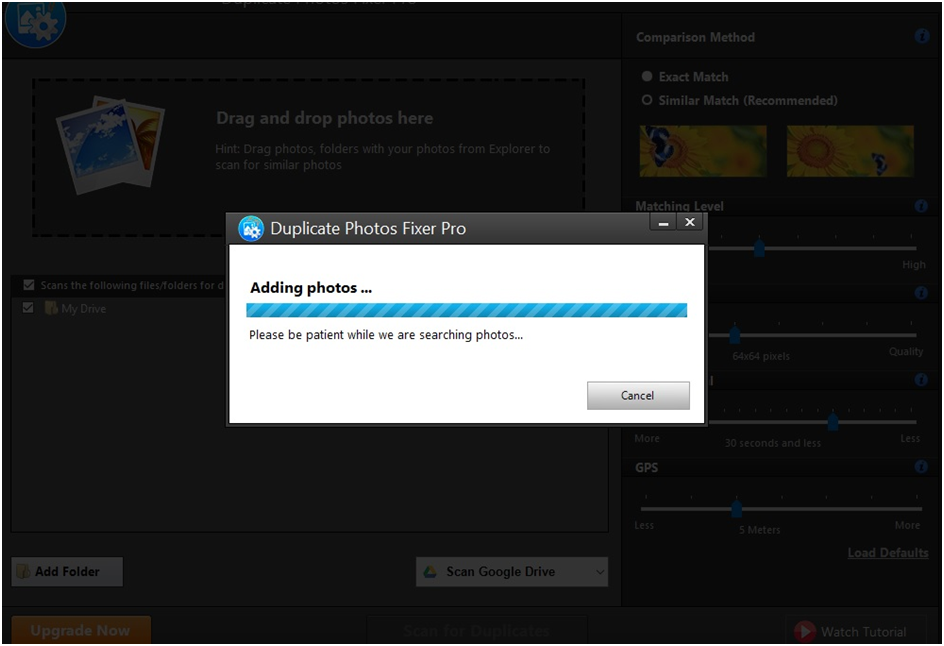 Step 8: Wait for the scanning to find and delete similar images.
Step 9: Select and delete the unwanted photos.
Also Read: How To Update Graphics Driver on Windows 11
Bottom Line
Google Photos is the smarter storage space available for storing your photos and images. However, managing the limited storage space of Google photos will require some technical expertise. We have briefed you on all the possible ways of optimizing your Google Photos storage. Make use of these tweaks and safeguard your precious photos in the Google cloud storage.