How Do I Start Instagram Marketing? 5 Tips For Beginners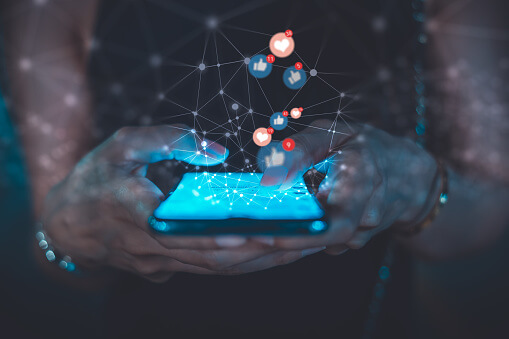 Introduction
Do you want to know the hack behind a successful digital marketing strategy? How Do I Start Instagram Marketing? 5 Tips For Beginners
Are you looking for a proven way to attract a new audience?
Without any secret…it is Instagram.
With billions of daily active users, Instagram is taking over the internet. Instagram also offers you the privilege of capitalizing on a business account.
To thrive in this digital landscape, you need to hone the skill of Instagram marketing.
It doesn't matter if you're a new or a pro marketer; you can not afford to neglect Instagram to reach a new audience.
But have you ever wondered, in spite of the ample opportunity it has, why not everyone is doing it on the right day?
Here comes the importance of Instagram's marketing strategy.
In this article, we will dig into the top 5 Instagram secrets that help beginners to excel.
Also Read: 8 Ways to Boost Instagram Engagement with Content.
What Is Instagram Marketing?
Instagram Marketing is leveraging the platform through videos and photos to meet marketing goals.
It is an effective way to connect with your target audience and boost your brand visibility.
It is a powerful platform for businesses to showcase their product and services, connect with potential customers, and stay up-to-date with the latest trends.
Instagram marketing allows businesses to quickly reach a wide range of users, creating a great opportunity to build relationships with customers and increase brand loyalty. With the right strategy in place, businesses can use Instagram to gain more exposure and increase sales.
Why Should You Leverage Instagram Marketing?
Instagram is a powerful tool to target users based on demographics and interests. With the right strategy, businesses can leverage Instagram to achieve their marketing goals.
For businesses, leveraging Instagram marketing can bring several benefits. For one, it can help to boost brand awareness.
By creating visually striking content, businesses can ensure that their message reaches a larger audience and that potential customers recognize their brand.
Additionally, Instagram allows brands to interact directly with customers, allowing for a more personal connection between the business and its customers.
You can strengthen this connection through polls, competitions, and other interactive content.
Finally, businesses can use Instagram to engage with their followers. As a business owner, you can do this by responding to comments, liking posts, and creating polls and surveys.
How to do video marketing strategies
5 Steps To Start Instagram Marketing
To get started with Instagram marketing, you'll need to create a business profile and optimize it for success. Here are 5 effective strategies for Instagram marketing-
1. Know Your Audience
As an Instagram marketer, you must know your target audience inside and out! Get to the heart of their needs and interests to create content that speaks to them – and ensure it reaches the right people.
Are you uncovering your target audience's demographics? It's easy! Research their age, gender, income, education level, and interests.
Another important factor is to understand what motivates your target audience. Are they looking for a deal? A certain product or service?
To engage your target audience, get to know what drives them. What do they look for in a deal? Which product or service piques their interest?
Knowing your audience's platforms can make all the difference! Different platforms have different demographics, and it is important to understand where your audience is so that you can create content tailored to that platform.
2. Competitor's Research
You need to stay one step forward to get ahead of your competition in Instagram marketing. Take the time to understand your competitors and their marketing strategies to craft a plan that will make your content shine!
To start, it's important to determine who their target audience is. By doing so, you can gain insight into their strategies and how to reach the same audience.
It's also wise to analyze their content, looking at the type of posts they create to engage their audience. Doing so can help you to stand out and get ahead of the competition.
Assessing their interaction rate can be advantageous too. This will help you figure out the scope of your future content and how to use comparable content to captivate your spectators.
Finally, it is important to analyze their presence on social media. Look at their followers, the rate at which they engage with them, and the type of content they post.
3. User-Generated Content
Content is the backbone of your Instagram marketing strategy! It creates a unified aesthetic and builds a cohesive brand identity across all platforms.
Have you ever bought any cloth and shared a picture wearing the cloth? If yes, then you have already created user-generated content (UGC).
If the answer is no, then there is no need to worry! We got you covered.
Sources of UGC are:
Loyal customers.
Employees.
Prospective customers.
Fans of a specific brand,
User-generated content attracts new customers, boosts brand awareness, builds credibility, and supercharges sales.
4. Influencer Marketing
By connecting with influencers, you can leverage their audience to help get your message and brand out there. Influencers also bring an air of authenticity to your campaign, as their followers trust them and are more likely to be interested in what you offer.
By working with influencers, you can create content that resonates with their audience, create campaigns tailored to the influencer's style and interests, and generate more reach and engagement.
Furthermore, influencers can provide valuable insight into their followers' interests and behaviors, helping you understand your target market better and create content that appeals to them.
When working with influencers, it's important to remember that they are professionals. Respect their time and commitments, communicate clearly, and respect their privacy and preferences. Professionalism will help you build trust and loyalty with the influencer and ensure that your relationship is mutually beneficial.
5. Instagram Reels
With the ability to create reels, you can showcase your products in an engaging manner.
Stand out from the competition and turn heads with content that grabs attention, boosts brand recognition, and increases conversions.
Unleash your creativity and make an impact with Reels! Brainstorm ideas for content that help you to stay above the curve and get ready to wow your audience.
Think about the stories you want to tell, the visuals you want to use, and the message you want to convey.
Once you have an idea, use the Instagram Reels feature to capture and create your video content.
When creating Reels, make sure to use eye-catching visuals and trending music. You can also add text and stickers to make your videos more engaging. Additionally, don't forget to include relevant hashtags so that more people can see your content.
Also Read: How To Get More Views On Instagram
Winding Up!
Now that you have got 5 strategies to excel with Instagram marketing, you should keep one important thing in mind – Make sure you're consistent with creating your content. This will help you stay top-of-mind with your followers and keep your content fresh.
Apart from the above points, you can also focus on Instagram stories to engage your audience.
With consistency and creativity, you can leverage Instagram to turn your followers into customers. For any doubts, feel free to reach out to us.