Best Time-Clock Software Features to Resolve Attendance Issues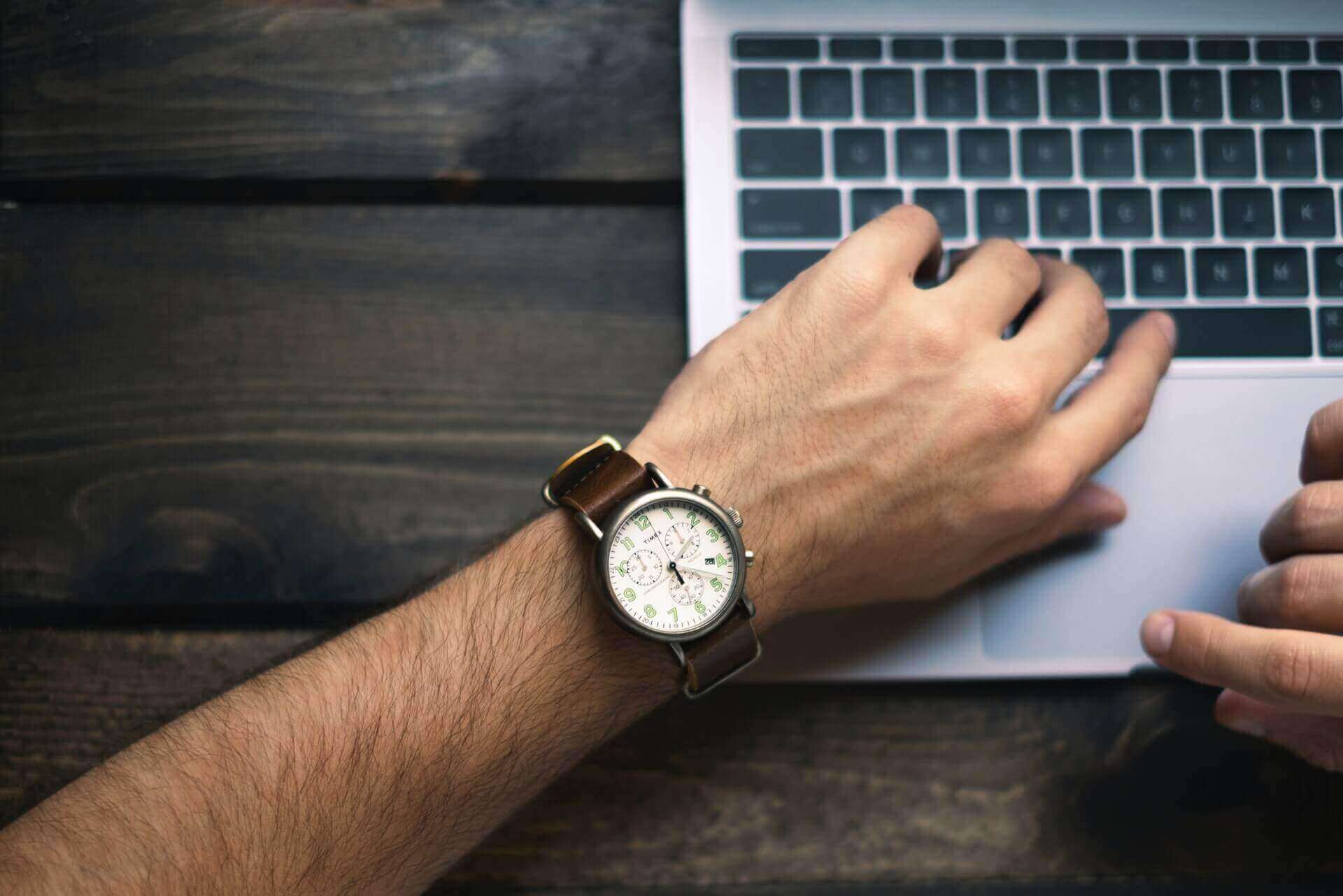 According to the U.S. Department of Labor, almost 78 million people punch-in to a time clock each day. If your organization has hourly employees, you know keeping track of everyone's time and attendance can be daunting. An employee may accidentally increase hours or forget to clock out during lunch. These lost hours can lead to missed deadlines or lack shift coverages, ultimately impacting your bottom line.
Many business enterprises can lose anywhere from 1% to 3% of gross payroll to a simple time clock fraud every year. Attendance problems also affect overall employee morale. Workers who see their colleagues coming late to work or leaving early tend to become disengaged and aggrieved. If this issue is not addressed on time, your organization may even build a culture of absenteeism.
While trying to resolve such problems, it is crucial to remember that workers are not solely to blame. The enterprise is the one responsible for sustaining a concise and transparent attendance policy, and setting up a time and attendance management software is both pertinent and convenient as well.
How is staff time recorded? Do you follow the traditional pen and paper methods that are easy to tamper with or to lose? Do you have a mechanical punch clock that could break down anytime? No matter whether you are handling factory workers in multiple locations, virtual departments of knowledgeable experts or sales staffs that are out meeting customers you need a solution with more than only timesheets in order to keep everyone accountable for their hours.
Save time and money by switching to time and attendance system.
Understanding the Time Clock System
Time clock system or also known as time tracking software helps workers clock in and out with mobile phones, cards, bio metric devices, and other data-capturing processes. Time is recorded in a database and can be utilized to create reports and streamline payroll. It is either a standalone product or integrated with an automated HR management solution or accounting system.
If you are new to this solution, read on to know the best features that can aid you in resolving your organization's attendance problems.
1. Easy to Access from Smart Devices for Remote Workers
Today, employees prefer to work remotely. In fact, more than four million workers are working from home half of the time. Trying to monitor these offsite staff hours can be challenging. With the help of time and attendance solutions, workers can clock in and out from their smart devices, whether they are at the office or not. The solution also has an automatic screen capturing feature that estimates the amount of time a remote worker has spent on non-work related activities.
2. Monitor Employee Locations
If your organization consists of workers who are constantly on the move, like salespeople, you want to make sure that they are starting and ending the day at the correct locations. This time management application leverages GPS technology to record where an employee is at the time of clocking-in and out.
For instance, if you have a field staff whose hours you must bill to a client directly. The staff can clock-in at the organization's site using their mobile device.
The other important GPS feature is geofencing. Employers can draw a digital parameter around an area and monitor when their staff enters and leaves the location. This feature aids your organization to keep track of the staff that moves around to specific locations, like different construction areas.
3. Enhance Reports and Analytics
There can be many circumstances when an employee arrives late to work. Being a manager, it becomes very difficult for you to know about their timings. The solution allows you to generate reports based on what time your employees start and end their day. This becomes easier for you to see any pattern in their daily routine. It also enables you to address an issue properly and offer the appropriate solution.
Managers can also leverage specific reports to examine which activities need the greatest amount of employee hours or how much labor is utilized by each team. With this data, you can better handle employee overtime or improve project scheduling and completion.
Also Read: The Keyboard Isn't Working on The Laptop. How to Fix it?
4. Reliable Time Records
What happens when an employee claimed that they were not paid for the correct number of worked hours? Such arguments can take place when time records are not secure enough. Time management solutions store all required information within a database that can be easily accessed and viewed by managers or employees whenever necessary.
Additionally, because workers have access to their time records, they can appropriately estimate their wages in the future. Managers will also have a reliable source of details when providing feedback and performance reviews.
5. Proper Clock in & out Timings
Monitoring when workers start and end work every day is not as easy as it sounds. Mechanical punch cards and handwritten timesheets are difficult to confirm and can turn into hotbeds for disputes in the long run. For instance, nearly 70% of organizations within the U.S. lose their money to "buddy punching," which is when colleagues clock in and out for every other.
The time clock system eliminates buddy punching by leveraging these features.
a)Biometric devices can scan employee faces, voices, and fingerprints.
b)Cameras which require the employee to take a picture.
c)Signing pads for employees to enter a passcode or provide their electronic signature.
Managers can be notified when employees start and end their day. Also, preset employee hours to prevent staff from clocking in and out at inaccurate times. These features together can validate the employee's time and attendance with accuracy.
6. Streamline Scheduling and Paid Time Off
Scheduling can be a headache, especially for organizations with a lot of employees with complicated schedules. You want to make sure you receive complete shift coverage while also considering your staff availability, pending or approved time-off requests, and any overtime. The solution offers these multiple features in order to minimize the stress of scheduling as much as possible.
By using a self-service portal, workers can request vacation and/or sick leave. Managers can view and approve these time-offs and plan shift schedules through a single interface. Moreover, the system also tracks PTO usage and accrual rates while also sharing schedules to a chosen calendar.
Also Read: Best Way To Backup Office 365 Data – Quick Guide
Payroll Integration
Previously, the accounting department would gather employee punch cards, count their worked hours and compute the owed salary by hand or using spreadsheets. For larger businesses, this ineffective and error-prone method can take days to complete. However, with a time and attendance management solution, managers can easily compare the expected versus actual working hours. After approval the employee time details are transferred directly to the payroll provider automatically.
Businesses are trying to follow the FLSA and prevent any staff lawsuits. This process minimizes the time and risk associated with manual data entry and provides a paperless audit trail for future reference.
To Sum Up
By utilizing an outdated time tracking process, you are potentially hurting your business bottom line and might also affect employee morale. An automated time management solution along with a transparent time and attendance management system removes all pressure from and can be trusted by managers and their employees.