What is a website marketing Strategy?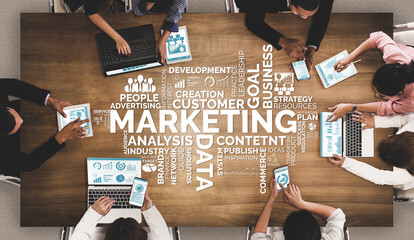 It isn't easy to expand your brand if you do not engage in marketing. In today's world, a marketer is an essential component of a solid basis for developing a brand. know what is a website marketing strategy.
What is website marketing?
Promoting your website to increase the number of visits and leads it generates is what is meant by the term "website marketing." It is one of the most effective marketing methods that can be used using digital marketing strategies.
Also Read: 9 Branding Digital Marketing Areas Every Startup Should Focus On
What is Website Marketing Strategy?
As soon as you have a basic understanding of website marketing, the following step is to devise a website marketing plan that will enable you to get the most out of your digital endeavours.
But what exactly is a plan for marketing a website? A website marketing strategy, in its most basic form, is a process or action plan geared toward increasing conversions by increasing the number of quality visitors visiting a website.
1. Yelp
Business owners worldwide are often filled with dread at the mention of the main social review website Yelp. However, you don't have to sit around and wait for a client to write a review about your company on the internet. You will make it easier for clients to locate your company if you create a profile for it. You can also instruct your devoted clientele to submit favorable evaluations for your company on the website by directing them there.
2. MarketingProfs
Reading MarketingProfs is a must for every marketer. They provide current marketers with real-world instruction through high-quality articles, podcasts, marketing manuals with extensive information, and video training. You will even have access to practical and hands-on teaching in search engine marketing and marketing measurement if you enroll at MarketingProfs University and become a member.
3. Velocitize
The Velocitize Talks video interview series deserves special mention since it is an ongoing project. These are interviews with professionals from relevant fields that cover a wide range of important subjects. Each one is accompanied by an essay that delves into some of the highlights and the timestamps that correlate to those highlights.
4. Loomly
Loomly is primarily concerned with social media scheduling and marketing. When marketing teams use Loomly, they easily manage their brands and content. It provides everything necessary for productive collaboration to create a successful brand.
5. MarketingProfs
MarketingProfs is your one-stop shop for marketing and business information! It is one of the websites that marketing experts visit most often since it has everything needed to speed up marketing activities and get better results. Marketers worldwide look to MarketingProfs as their go-to source of knowledge since the website has over 3 million unique monthly visits.
Also Read: 7 Tips to Create Evergreen Content in 2022
6. FourSquare for Business
Customers will have an easier time finding you if you have a listing on FourSquare in addition to your website and social media platforms. Claim your business's listing on FourSquare, then authenticate your identification as the company's owner, and you're ready to get started. Even though FourSquare may not have the greatest user base of any social networking platform, the fact that the content appears in search results helps enhance your internet profile.
Conclusion
You can expand the number of people who follow you and patronize your company if you make the most of the opportunities presented by these internet tools. In addition to these generic websites, many industry-specific networking websites and forums may assist you in approaching a particular subset of the market. Although there is not enough time in the day to read every post from every marketing site, even spending thirty minutes catching up as you travel or drink your coffee may go a long way toward maintaining high levels of inspiration and motivation. Additionally, you will never be at a loss for a marketing conversation starter, which is quite helpful for filling uncomfortable silences. Along with website marketing, one should also know what is marketing management the way you'll not only be proficient in employing the marketing strategy but will also be able to execute it more efficiently.