Top Reasons: Why SMEs Need HR And Payroll Software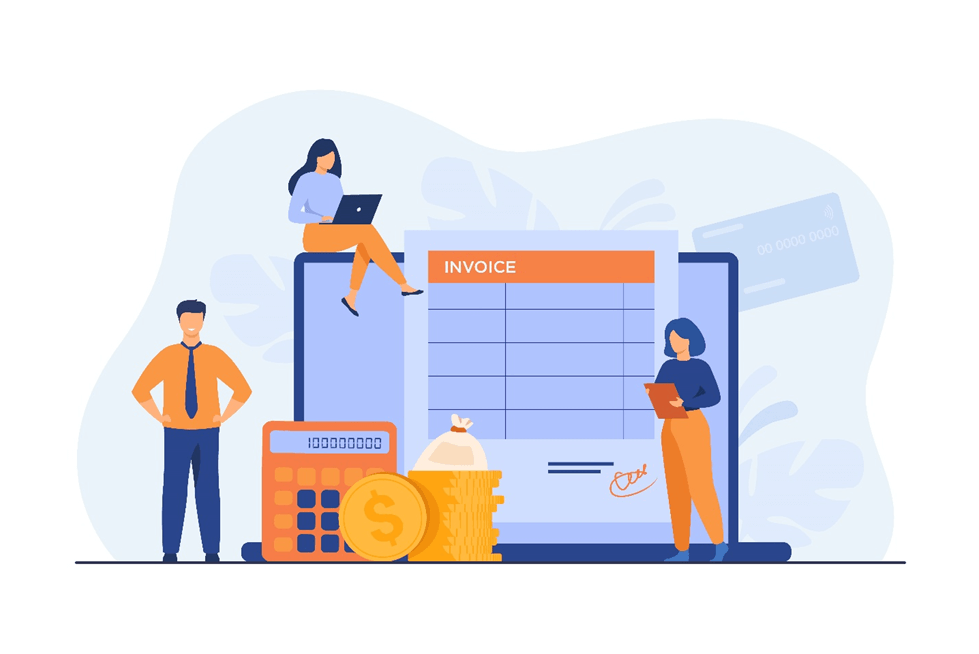 Small and Medium-sized Enterprises are an integral part of the global economy. They contribute significantly to job creation and overall economic growth. However, these businesses often need help managing their human resources and payroll processes due to limited resources and expertise.
That's why HR payroll software can be a transformation for SMEs, providing a more efficient & effective way to manage employee data, payroll, & compliance. Ultimately, it helps SMEs save time and money and also eliminates the chances of errors occurring while calculating the employee's payroll.
In this blog, let's study the advantages of HR and payroll software for SMEs in more detail.
Key Benefits of HR & Payroll Management Software for Small and Medium Enterprises (SMEs)
HR payroll software can significantly streamline SME tasks, making it easier for businesses to manage their HR and payroll processes by improving profitability. Here are the top reasons why your business should consider using HR payroll software:
Time And Error Efficiency
HR payroll software can significantly improve the time and efficiency of managing HR and payroll processes. It automates many tasks, such as data entry, salary calculations, and preparing analytical reports for SMEs. Ultimately, it reduces the chances of errors and saves time. Additionally, it provides self-service options for employees, such as updating their details, requesting time off, and accessing pay invoices and tax documents. This can save HR staff time and improve employee satisfaction.
Also Read: Should you take your online business into the real world?
Customization To Meet Your Specific Needs
Robust HR management software can be tailored to meet certain needs of SMEs, including their business-specific policies and regulations. This ensures that the software aligns with the unique needs of the business.
Many SMEs have unique data points that they need to capture for their HR and payroll processes. For example, they want to monitor and keep track of employee certifications or training records. The software can be customized by adding new custom fields to accurately capture this data. This enables the SME to maintain a comprehensive and precise history of their employees.
Easy Integration And Access
Payroll management software is designed to be easily integrated with other solutions including accounting systems and time and attendance management systems among others. It can be easily accessed from anywhere via a web-based interface. Significantly, it simplifies the process of managing HR and payroll tasks, improving communication and collaboration among team members.
Moreover, the software streamlines data sharing by providing a centralized location for all data access. This helps save time, reduce errors in data entry, and improve data security and compliance. Consequently, it enhances the overall operational efficiency of the business.
Employee Self-service Portals
Employee self-service portals offer a convenient platform for employees to autonomously handle their HR-related tasks, eliminating the need for dependency on HR professionals. These portals allow employees to access their payroll, benefits, and time-off information from anywhere 24/7, improving their overall experience.
Through self-service portals, employees can update their personal information, view their pay slips, & request time off without waiting for HR to process their requests. This saves time for both employees and the HR department, reducing the workload of HR professionals. Additionally, these portals provide a high level of transparency, which helps build trust between employees and management. Significantly, it improves employee engagement and satisfaction.
Reduces Calculative Workload
HR and payroll management software help in reducing the workload of HR professionals by automating various payroll calculations. With the help of the software, HR professionals don't have to perform complex calculations manually, which saves time & minimizes the chances of errors. It automatically calculates employees' salaries by adding various benefits and deducting taxes, which eliminates the possibility of human error. Also, it handles overtime payments and various payroll schedules. Significantly, the HR professionals can easily access and manage the payroll data in the system, and generate reports on demand. Ultimately, it results in reduced expenses and increased productivity for the entire business.
Also Read: Public Relations Tactics for Reputation Management
Seamless Consolidated Reporting
The seamless consolidated reporting feature refers to the ability of the software to gather and present detailed reports on various HR & payroll metrics. These metrics include employee attendance, employee turnover, payroll expenses, and other relevant data.
The primary goal of consolidated reporting is to simplify the process of tracking and analyzing business performance metrics related to HR and payroll. Consolidating data from multiple sources and present in a collective report enables decision-makers to gain valuable insights and make data-driven decisions more efficiently.
Better Data Management With Security Features
HR and payroll software provides security features to ensure the safety and confidentiality of employee information. It offers data encryption, multi-factor authentication, and various access controls, guaranteeing that the data remains secure. The system ensures that only authorized personnel can view or modify specific data, thus protecting sensitive information. Additionally, it streamlines data management, making it easier for HR departments to access and manage employee records efficiently. The software provides a secure storage system for multiple employees' data, which protects against data breaches or physical damage.
The Wrapping Up
Lastly, implementing HR payroll software helps SMEs scale their operations and accommodate business growth. The software is designed to handle increasing employee numbers and adapt to changing payroll requirements. So, businesses can focus on their core activities without worrying about human resource and payroll management challenges. It automates routine HR tasks, enhancing employee engagement, and providing valuable insights, to empower SMEs to optimize their HR processes. Eventually, it leads to business growth and success.