Which Engagement Model is Best for Your Web Development Project?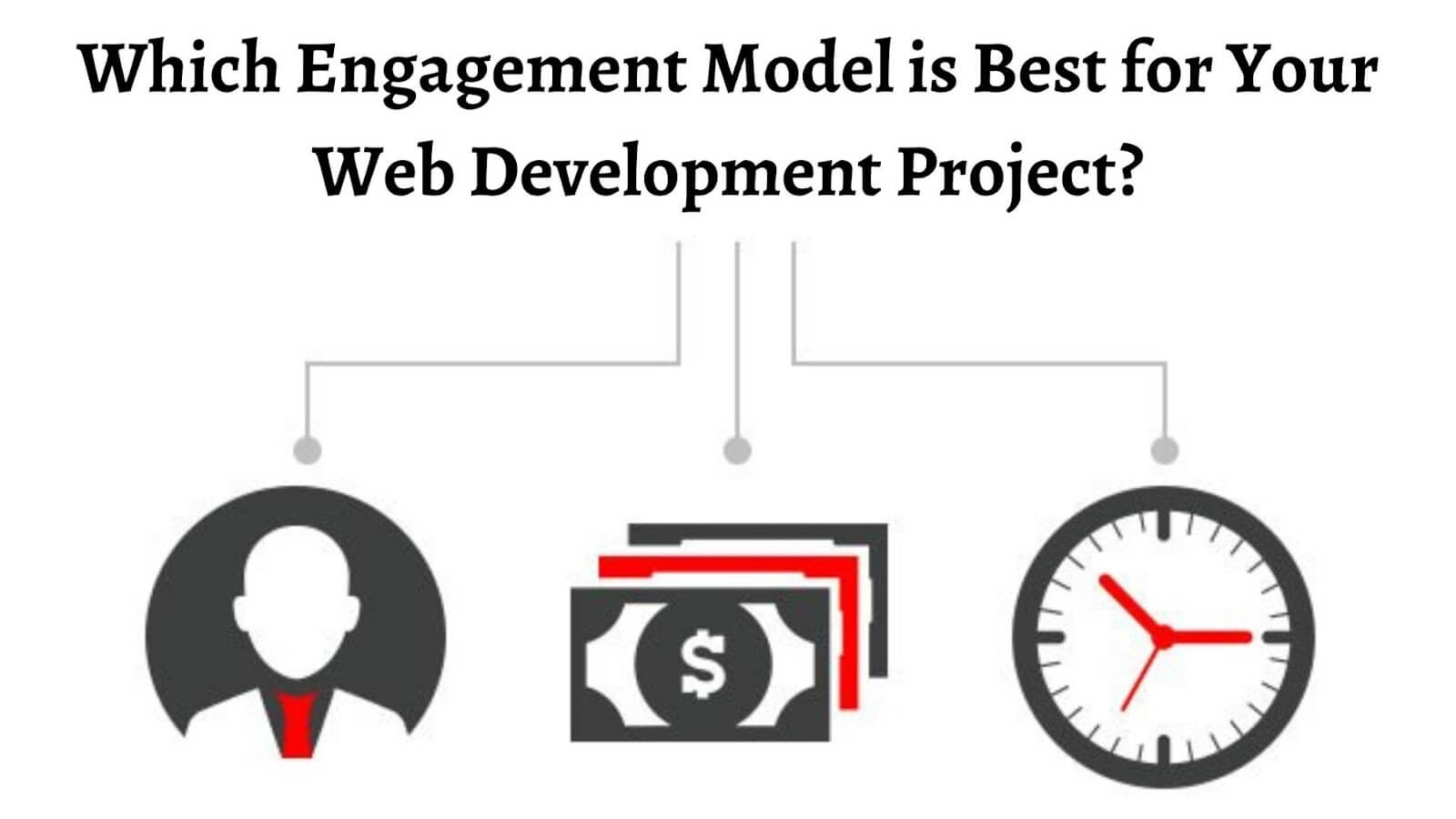 To outcompete your competitors today, you must have a solid online presence. This is the reason why most businesses are shifting toward web development. A web developer with the necessary skills and expertise must create a feature-rich website for your business. But hiring skilled developers with the necessary skills is not an easy task. This blog will explain how to hire web developers and which engagement model is best for your web development project.
How to Choose the Best Web Development Company
Choosing one amongst various web development companies on the market is undoubtedly a time-consuming task.
Numerous web development companies are on the market, making it challenging to find the best developers for your project. We have listed various considerations for selecting a website development company for your project to assist you in the process.
Let's know about each of them in detail.
Portfolio of the Developer
Examine the portfolio of the development company you intend to hire developers from for your web development project. Check their previous projects and determine which aspects you like and dislike the most. Examine the loading speed, accessibility features, and functionality of the website. In addition, if you have any references, you can provide them to the developers you hire, which will help them understand your project better.
Reviews and Testimonials
You can evaluate their testimonial section while browsing the website of the web development services provider. Examine the types of web development projects they have completed. Their testimonials will help you understand their areas of expertise.
Web Development Experience
Examine the company's skills and expertise. Check how many years of experience the website development company has. What were the outcomes of their previous web projects, and how are they doing now? This will help you understand whether the development company is suitable for your project.
Communication Abilities
Aside from the aforementioned considerations, you should also examine the communication skills of the web developers you hire. Communication skills are essential for completing the project on time. You are responsible for communicating your project's requirements to the developers. They should also regularly update you on the project's progress and other details.
Now, when you know how to hire a web developer, you should also understand the most common hiring models. You can hire a web developer using any that best suits your business requirement. We'll go over three hiring models businesses can use to hire web developers in India for their projects.
Let's learn more about them so we can determine which one best fits your project's needs.
Also Read: Key Impact of Artificial Intelligence in Web Development
Top 3 Web Development Hiring Models
1. Dedicated Hiring Model
Businesses hire a dedicated team to leverage developers' capabilities with a specific skill set and technological expertise. You can hire a team or an individual on an hourly, weekly, monthly, or yearly basis, depending on the needs of your project.
Benefits of a Dedicated Hiring Model 
Cost-efficient
It will be less expensive than hiring an in-house expert for your project.
Improved abilities
Dedicated developers will have prior knowledge and experience with similar projects. As a result, adding these experts to your team will increase the chances of your project's success.
2. Time and Resources Hiring Model
Companies that use the time and resource hiring model charge only for the resources they provide for your web development project for a set period.
Benefits of Time and Resource Hiring Model
High-level adaptability
When you hire part-time workers, they can work in time zones other than yours. They will also assist your employees when they are overburdened with projects with short deadlines.
Inexpensive approach
Hiring developers for a set period will save you money. You are not required to provide medical benefits at a higher cost. Allowances and incentives must be provided for full-time developers. As a result, hiring developers will save you money that you can put towards other business activities.
3. Hiring model with a fixed cost
In this model, developers are hired on a fixed cost basis, which means you know exactly how much it will cost to develop before hiring the developer.
No change.
Completing the project takes time; in the meantime, certain factors may cause the hourly rate of developers to increase. However, in the case of the fixed cost model, businesses are unconcerned because the cost of their project has already been fixed until completion.
You must be facing a dilemma after knowing about these hiring models. We have provided specific parameters to help you select the best hiring model. Whether you want to hire web developers in India or another country, these aspects will assist you in choosing a hiring model as per your project requirements. 
Also Read: Essential WordPress Development Tools for 2022
How Do You Choose the Best Hiring Model for Your Project?
You should answer several questions to ensure you choose the best engagement model for your needs. Make a list of questions about your projects and research the answers:
Project's complexity: Is your web development project simple or complicated?
Budget: Would you be able to stretch the budget if necessary, or do you have to stick to a strict budget?
Flexibility: Do you need the ability to make quick changes or decisions when developing your product?
Deadline: Should the project be finished as soon as possible or within a specific time frame? Do you have any deadlines in mind?
Project administration: Would you instead handle product development yourself or delegate it to a third party?
Expertise: Should your team be increased with additional expertise, or should a dedicated team with specific skills be formed?
Wrapping It Up!!
As previously stated, all three hiring models are beneficial in some way. The project's requirements and demands determine the best model for your project. Selecting the best company begins with a thorough understanding of your project's requirements. This will clarify your confusion and provide a clear idea for choosing the best hiring model for your web development project.
Author's Bio
Emily White is a web developer at CSSChopper, a well-known company. She has created feature-rich web solutions for a variety of businesses. She also writes engaging and informative blogs on the side. The clients appreciate her work.