Essential Tips to Improve your Web Design in 2021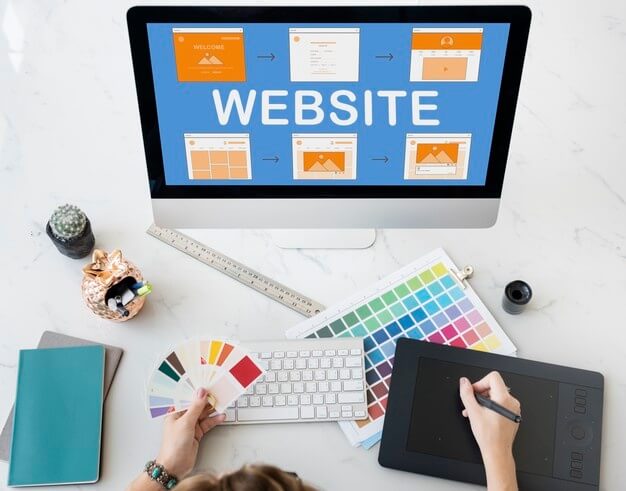 Wondering if your website is reaching out to people or not? To attract a targeted audience, it is important that your website is presentable and has good content. Additionally, there are other features that need to be kept in mind while getting your website designed. Like; you should consider how well your website is working or how responsive it is. A good website should not have a confusing layout and functionality. This article is all about showing you the ways in which you can improve your web design in 2021. However, you can also hire a reliable web design company to have an appealing design for your business website.
Best Tips to Improve Website Design
Developing a Plan for Action
While planning to get your website designed, you need to do thorough research by visiting the website of your competitors. Do a search of all the keywords online to find out which keyword gives more hits and how the page of that hit looks like. The most popular and accessed web page is always found at the top of the search list. So, make sure you plan the website and its content accordingly.
Once you have done your research, start working on your navigation pages, but keep them simple and easily accessible. Make sure that all your products and services have their own page so that potential customers can access what they need easily and quickly. Do not list all your products and services on one single page. This way, you end up clustering your page and make it look messy and non-appealing.
Be Clear in Your Content
Content is one of the essential parts of web designing. If you have too much text on one page, visitors will get confused and not read it completely. On the other hand, if you add too little about your company or products and services, then the potential customers may not find you worth being approached. Hence, make sure that your content is precise and gives out the exact amount of information.
Ensure that you are developing the content relevant to the page and do not deviate to irrelevant information. Use fonts that are readable and clear instead of using fancy fonts. Try to make a positive impact on your audience with your content.
Use images but Do Not Load Them
Pictures make the website attractive and appealing. If you are working with a web design company, then the company will use some pictures for your website. However, it is important that you are using original pictures instead of stock pictures. You may find using stock pictures very convenient and easy to access. These images are available already on many websites across the online platform. Using them results in a loss of credibility. Do some effort and create unique images to use on your website that the audience can relate to and can connect with you.
Also Read: How to Get a Best Website Designer?
Call-to-Action for your Website
Buyers are online looking for products and services because they either don't have time to shop, are lazy, or are looking for a large variety in one store. Such customers do not have time to look for ways to buy the products or services. Hence, make sure that you have call-to-action on every page of your website. Plan your CTA strategically and place them in areas that are easily accessible and prominent. Accordingly, the customers can then easily make their purchases.
Add Reviews and Testimonials
Before any company is being approached for the first time, a lot of online checks are done by the customers. The website is searched for its authenticity. So, do not forget to add some client testimonials or reviews about your company or products. You can add either written or video reviews to your website. This gives more authenticity to your website and work.
You can also share some links to your social media accounts where the customers can see the comments or feedback on a regular basis. The thumbnails or snapshots of the testimonials can be added. However, do ensure that these images have the logo of the platform where it has been put. These all assure visitors that your website has genuine feedback.
Easy Access in Any Device
It is not always necessary that a customer may be visiting your website on a PC. Hence, it is very important that your website is optimized for all devices. It should be user-friendly and easily accessible. If your website is compatible with a mobile, tablet, or computer, then the chances of your website being visited multiple times are very high. So, during the web designing process, make sure you keep this key point in mind.
Let there be Some White Space
Many people think that having white space on their web pages can negatively affect their business. But this is not true. Having too much text on web pages can make the page look cluttered and heavy. As per the design perspective, having white space is visually appealing. White spaces help in guiding the viewer in a better way. However, it is also important that these spaces should not be more or less. Too much white space makes the page look empty, while too little space can make the page look busy. Hence, keep the white space in the right proportion.
All Information Should be in Front
If you are selling a product or service and putting the price of the same, then ensure that the customer is able to see the price clearly. Give necessary details and breakup regarding the prices and offers. Transparency in the prices will increase your trustworthiness. It will also make it easy for the customers to make the payments online and not get surprised by hidden charges.

Also Read: 9 Branding Digital Marketing Areas Every Startup Should Focus On
Conclusion
So, if you want to get more visibility online, then it is time to make some changes to your website. Follow the mentioned above to get desired results. Of course, web designing services are also a helping hand. If you are a pro, then, you can implement these tips by yourself. The choice is all yours!
Let us know your thoughts in the comments section. Share your experience with us. Thanks for reading!