7 Benefits of Shopify eCommerce Development Services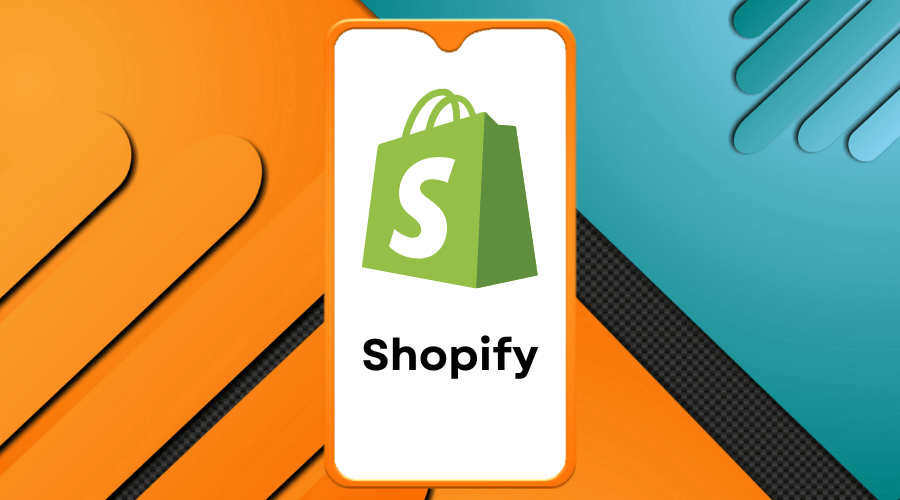 In the current digital era, most business owners want to streamline their business online and quickly promote their products and services to a broader audience. According to Statista, retail eCommerce sales are expected to grow by 14.6 and 11.4% between 2022 and 2025. This data denotes how promising and demanding the eCommerce sector will be in the coming years. But, when it comes to developing an eCommerce store, selecting the best platform is equally important. There is plenty of venues you can choose for your eCommerce websites, like WordPress, Shopify, and Magento.  In this blog, you will learn about Shopify and the benefits of Shopify eCommerce development for your business.
All You Should Know About Shopify Development
Shopify is a SaaS all-in-one eCommerce platform allowing users to manage their store online monthly. You can also sell your products in stores using Shopify POS — a physical point-of-sale software that syncs and manage inventory with any device of your choice. 
The trading platform lets users design their dream company from scratch and start sales in a short time; Shopify has been designed to serve as an agent that is flexible and grows with your needs.
Excellent Benefits Of Shopify eCommerce Development In 2023
Shopify is Easy To Setup And Manage
Shopify gives you the highest-quality hosting service, meaning that your shop is assured of high-speed performance. One thing that could cause delays is choosing the wrong settings for your application. 
A Shopify expert with years of experience developing Shopify stores will assist you in creating custom E-commerce websites and basic designs within three to four days. It takes about 3-4 days to design an uncluttered webpage with everything you need to know about products and content. Specific designs may take longer. 
For instance, if we're building an E-commerce from scratch, based on clients' requests for design, it could take up to three months.
Furthermore, Shopify has a free 14-day trial period. You can determine if the tools you need are required. In terms of interface, Shopify's Shopify admin panel for stores is simple and user-friendly. Everything is laid out from the initial days of usage.
Shopify Is SEO-Friendly
The research of keywords must be carried out strategically when it comes to E-commerce. The store built on Shopify has access to keywords stuffed into the store and practical SEO tools. It requires a thorough analysis of the most popular products and relevant queries from the target customers.
If you do not have a ready-made online store, Keyword research is the initial step in optimizing. The keywords of your industry can be gathered by an SEO specialist who will study and create the semantic basis.
Also Read: Selecting The Right ECommerce Development Platform
Shopify is User-Friendly And Well-Optimized
The mobile apps driving the sales average buyer spends more than three minutes with Shopify and visits three stores to check prices and selection. Also, you won't get enough time to impress the customers. 
The majority of Shopify themes are optimized for mobile use. It means that every webpage will display and function precisely on any device. There is no need to spend the time to redesign your site or make your pages appear appealing and proportional to the buyers. Text and images are correctly displayed, transparent, and do not overlap.
Shopify Has Safe And Secure Payment Options
Shopify has all SSL certificates that allow you to secure and transfer data via secured connections. And Shopify is compatible with PCI Standard — Payment Card Industry data security required when dealing with the transactions of credit cards. PCI Standard protects your client's funds from problems that could occur during the process of transactions:
Control to prevent leakage of personal data
Implements strict access control measures;
guarantees security at all times of crediting and movement of money.
Self-Hosted Payment Options
The platform also comes with its system for payment. If you decide to utilize Shopify Payments, you will:
processing store orders and payments promptly;
deal with exchanges and returns for the goods
Consolidate all work related to finances into one account.
Shopify works with various payment processing companies based on the stripe system. Calculations made by other payment systems are also possible depending on the gateways accessible in the country. Information on each region's payment process is accessible through this hyperlink.
Shopify provides 24×7 Customer Support.
You'll never be in the dark with no answers and constantly get feedback. Shopify staff is available 24/7 and responds immediately to your requests. 
The Shopify community is responsive and supportive as more than 8,00,000 companies are participating, quickly responding to queries regarding the particulars of your industry. The Help Center of Shopify has forums that are thematic on working on the platform. You can find answers online, or reach the customer support team via email, phone or chat on the web.
Shopify Holds An Ability for 3D Image Processing 
Shopify is the most popular in online commerce and has all features that can be utilized to improve your revenue and customer engagement. Using 3D product images and video visualization on Shopify can boost your conversions to as much as 250 percent. 
Present your product's winning features from every angle. It helps customers become familiar with the specific characteristics of your product and will create a sense of urgency from the customer.
Also Read: 5 Marketing Strategies for E-commerce Business
Wrapping Up 
Hopefully, by reading the benefits mentioned above, you have derived your mind from availing the best Shopify eCommerce development services for your business and streamlining your business growth. Implementing the right platform at the right time can help you achieve higher business ROI.