5 Marketing Strategies for E-commerce Business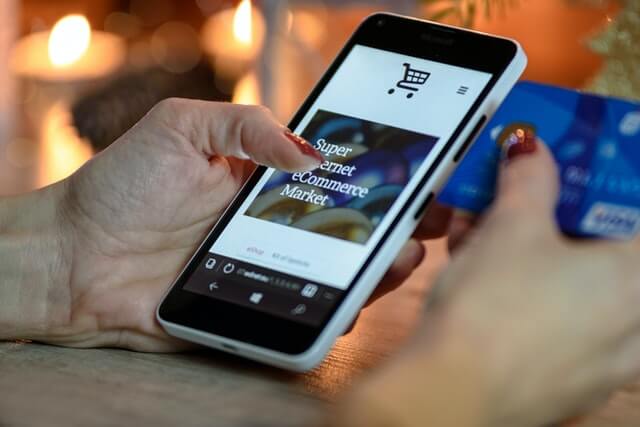 As e-commerce evolves, various marketing approaches are necessary for your business to grab attention and stay ahead of the competition. These strategies should be dynamic to reflect changing times. They also ensure effective engagement with your brand to boost product sales. Read on to discover five methods you can use to market your e-commerce business.
1. Producing Original Marketing Content
Original, relatable content will make your audience want to engage with you, buy from you, and maintain a relationship. The strategy is suitable for both B2C and B2B enterprises.
Various content formats are available to ease customization for your business. They include e-books, blogs, graphics, whitepapers, and press releases. Identifying a suitable platform and target audience for your content is key to determining what format to use.
Offering practical solutions to questions online is enough to drive people to your site and have them always returning.
2. Social Media Marketing
Marketing on social media is a free, powerful way of building and maintaining customer relationships. Sharing posts, recommendations, and friends' and followers' feeds expose new users to your business. Thus, your brand cement in people's minds, which helps drive sales.
You can reach more potential customers with your content by using many social media platforms. This also has a lasting effect on brand awareness. The strategy's success depends on the imagery and text quality, but knowing your product or service and target audience is also vital. Platforms that could be effective include:
Facebook
Twitter
Instagram
LinkedIn
YouTube
With social media marketing, you can create and maintain an online presence for your e-commerce business. For instance, Instagram features stickers and swipe-up links that can lead followers to your product shop or catalog page. The 'dynamic ads' feature on Facebook allows entire catalog posts and content promotion to target audiences.
Also Read: 9 eCommerce Marketing Strategies to Maximize Your Online Sales
3. Email Marketing
Email marketing is among the most effective ways to communicate with your customer base. For the target audience, the emails should come across as personal social calls with valuable promotional offers.
You can talk about your activities, new products, upcoming events, feature improvements, or products. You should aim to resonate with each of your customers and capture their interest so that they keep engaging with your emails.
To stand out in an inbox full of spam, be direct when drafting the perfect email, so you send out only relevant content to your subscriber. What you want for your email list is a group of devoted subscribers who sign up for your emails, which you can cultivate by offering (and delivering!) something of value.
Besides, monitoring your email marketing analytics and following up with a message and voice broadcast service ensures a satisfying customer experience.
4. Use Influencer Marketing Strategies
Influencers form a large part of e-commerce marketing today. They command a large following on social media and can affect buying decisions on specific products and services. They engage a lively audience on niche topics and appear more relatable and trustworthy than celebrities.
Mutual relationships with the right influencers will help your business gain the audience's trust. Depending on your budget, you can set up engaging promotions with influencers through affiliate links, product giveaways, and discount codes.
Also Read: Why is Ecommerce Business Getting Popular Than Ever?
5. Develop a Push Notifications App
Creating apps for your e-commerce business for your customers is a powerful way of cementing your presence. You can draw your customers' attention to new products or services using push notification apps. These apps keep the user engaged as tiny message banners pop up on mobile and computer devices.
Customers navigate to your product or service through:
Easy one-click purchases
Personalized recommendations for return clients
Flash sales for app subscribers
Real-time transactional messages and updates
Discounts through in-app orders
But, it is advisable to deploy the apps in ways that do not overwhelm customers with excessive push notifications.
The e-commerce business sector has seen unprecedented growth in the last few years. This guide lists five options, from free and easy-to-implement to those that will take some time and money to put in place. Your choice can merge different strategies to target your audience better and drive sales. Contact our e-commerce marketing specialist if you are unsure what system best fits your business.