How Product Designer Can Help Your Business to Grow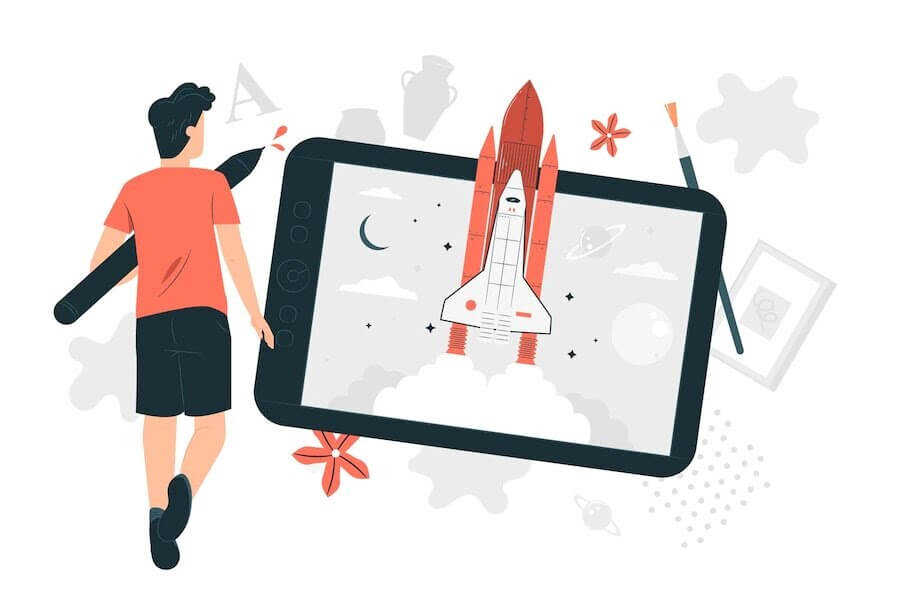 Growing your business is a combination of several strategies. It includes everything from customer attention to retention, from unique value propositions to customer loyalty, and so on. let's know-how product designer can help your business to grow
No matter what kind of business you own – small or big, no matter what kind of industry you serve – apparel or gifts, you want to grow your business.
Now, we know there is no one-size-fits-all approach to growing your business. However, there is one powerful tool that can help you achieve all your goals – The product Design Tool.
It offers the easiest way for businesses in the printing and eCommerce industry to enable customization on their store.
In this post, we will discuss how a Product Design Tool can help your business grow. But first, let's have a quick overview on product customization.
All You Need to Know About Product Customization
Earlier, customization was more seen in products like tees, coffee mugs, or gifts where users would want to add their favorite movie dialogue or upload their picture.
But today, shoppers' demand for tailor-made products is skyrocketing. Even B2B customers look for personalization for a better shopping experience.
And that's why brands from Nike to small shop owners give their customers the freedom to personalize their purchases.
A Product Design Tool comes in handy if you want to get started with customization on your store. There are two approaches you can take: offer ready-design templates and let customers design from scratch.
In the following sections, discover how you can benefit from the tool.
Also Read: The Integration of Marketing Strategies in New Product Development
Attract More Customers
In the first place, you have to have more potential customers to be able to sell more. The tool helps get more customers to your store by adding additional value to your offerings.
Customers are constantly looking for products that reflect their uniqueness and identity. With Designer Tool, you will be able to cater to this demand and attract more customers to your store.
You can give them a dedicated design studio where they get complete freedom to use their imagination. They can create one-of-a-kind products.
This way, you can set your business different from the rest by making customers active members in the design process.
In addition to getting more customers, customized products also encourage shoppers to pay more. A study by Motley Fool says that custom products sell as much as 50% more as compared to products one gets in a physical store.
By getting more value from a product they are buying, customers tend to be more satisfied and are likely to return for future purchases. And not to forget that a loyal customer is the biggest brand ambassador you can get for your business.
Provide Excellent Shopping Experience
There are different types of customers with different kinds of requirements. And each one expects you to deliver the best shopping experience tailored to their needs.
By having a Product Design Tool, you can provide a unique and seamless experience to your customers. For shoppers looking for unique designs but don't have the time to create something from scratch, the various ready templates of the tool can help.
On the other hand, if a customer is looking to customize from scratch, they can do so too. The tool engages them at every step of the customization process. And ultimately, enables them to move forward with the purchase confidently.
Additionally, the tool comes with a lot of features and functionalities that help enhance customer experience with timely delivery of products.
The tool shortens the time taken to carry out prepress processes. Using the tool, you can generate print-ready files that are completely editable.
You can email them to your customers to approve the final design or make modifications if necessary.
This automated process reduces the lengthy approval cycle and speeds up the process of printing and delivery. It ultimately affects customer satisfaction and boosts revenue.
Also Read: Reasons for the growing demand for Software Product Engineering Services
To sum up, here's a list of all the pointers that show the importance of having an eCommerce Product Designer.
Serve as a USP to stand ahead of the competition
Boost sales and customer satisfaction
Establish a lasting relationship with your customers
Provide seamless experience and timely delivery
Get more repeat sales
Make your product offerings attractive
What Features Should You Look for in Product Design Tool
Below are some crucial features that any business needs to enable customization on their store successfully. Have a look at them:
An extensive collection of design templates that are ready to sell
Advanced text image editor to enhance the visuals
A library of fonts, clipart, artwork, and such
Ability to send warning messages like low resolution to end-users
Add price based on parameters like quantity, color, printing method, etc
Enable users to preview their design and share it on social media platforms
Helps enable mass customization with features like name and number, variable data printing, etc
Compatible with different eCommerce platforms and works on any product with a printable surface.
Wrapping Up
That was all about the Product Design Tool! We hope that this post has helped you understand how one dynamic tool can fulfill all your business goals and ultimately boost growth.
In this age of hyper-personalization, the tool will assist in delivering the best experience to your customers who will not just make repeat purchases but also help spread the word about your brand.