Reasons for the growing demand for Software Product Engineering Services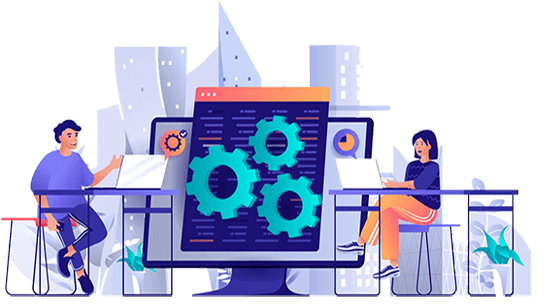 Product engineering has recently been gaining popularity due to its expanding use in various industries. The demand for custom software development has increased recently as a result of the promise of distinctive digital experiences delivered by smart, connected gadgets.
The term product is increasingly used to refer to digital platforms, web portals, mobile apps, and client-internal business systems. Software engineering knowledge has been acquired through acquisition by many top tech consulting and outsourcing companies.
Various sectors have increasingly adopted product engineering services to achieve business goals. Here you will see the reason for the growing demand for software product engineering services:
Why does your business need product engineering services?
Building sophisticated software solutions in today's environment requires a detailed awareness of multiple business areas, emerging technology, and trends. Updating their products and services regularly is the most critical challenge encountered by many businesses.
The demand for product engineers is increasing as a result of the increased interest in adopting more sophisticated features. You may assume the best solution that works effectively for your business demands with the aid of software development services.
Delivering high-quality software product engineering services with a user-friendly interface is the primary goal of product engineers.
Reasons for the growing demand for Software Product Engineering Services
There are lots of reasons listed below that can increase demand for software product engineering services:
Boost customer satisfaction
By providing customers with specialized solutions, businesses can improve their relationships with them. Companies can create goods based on current client preferences and iteratively enhance them with the help of a product engineering services company.
This prevents customers from being dissatisfied and gives them a chance to complain. Businesses can remain competitive by addressing both functional and non-functional demands.
Better ROI
Businesses are more self-assured and produce better work when they receive the correct investment returns. They may maximize their investment and cut development costs with the aid of product engineering services.
Additionally, by using tools like automation, organizations can improve productivity and operational efficiency, which is a major factor in high returns.
Promotes digital transformation
To remain competitive, businesses are adopting digital more and more. They may quickly eliminate silos, build a linked ecosystem, use cutting-edge technologies, and produce more ideas with the help of experienced consultancy.
Furthermore, enterprises don't need to repair their infrastructure and systems completely. It is because they may achieve digitalization with the least amount of disturbance to their operations thanks to current tools. Businesses can simply provide services this way and cut back on transformation costs.
Best for testing and analyzing
The product has to be tested after it is created. A perfect product has never been made all at once. Before a product is introduced to the market, it undergoes numerous rounds of testing, insight gathering, analytics, and reviews. This product engineering service provides the best testing and analyzing method.
Focus groups, expert testing, and debugging are a few techniques for testing a tech-based product. Product Engineering Services typically combine traditional techniques with modern tools like AI and ML to model product data and estimate performance.
Also Read: Why Is Android So Popular For Fintech App Development Globally?
Increased growth
Product modernization services assist firms in bringing the most excellent products, enabling them to harness growth automatically. More clients who are prepared to make long-term investments in high-quality offerings are easily accessible to them.
Your current clients will spread the word when you provide the highest quality goods. It results in a steady stream of new clients who will come back with new product requests. You may raise ROI and minimize costs to accelerate business growth and increase market share.
Brings innovation
Software engineering solutions innovate and offer a wealth of commercial options for small businesses, startups, and established corporations. With the most excellent services, companies may work to meet exacting quality requirements and give customers the ideal answer.
Businesses can follow the never-stop-improving philosophy, evolve through time, and offer the best features with the help of product modernization. Companies can modify digital goods to adapt to changing market conditions and support proactive organizational behavior.
Reach competitive advantage
Digital product development enables you to gain customer insights and make data-driven decisions. With trustworthy business intelligence, businesses can quickly spot market gaps. It examines further competitors and consumer preferences to take the lead in their industry.
With the help of digital product engineering services, firms can scale up their offerings to support expansion or satisfy rising demand.
Saves money
Businesses can set themselves apart from the competition by providing high-quality goods that satisfy consumer demands. They may increase their market share and draw in more clients.
Long-term cost savings for enterprises can be achieved by creating software by Software Product Engineering principles. This is because they will steer clear of costly errors and rework.
The limited lifespan of code
Maintaining their code updated is crucial for businesses that rely on software for their everyday operations. This enhances the effectiveness and functionality of work software.
In terms of security, it is also crucial to keep software updated. Doing so enables a business to counter emerging threats and offer the necessary protection.
Advanced growth in technology
The modern technical sector is still overgrowing. Companies in sectors of the economy that formerly employed only basic technical comforts may profit from contemporary technology in a number of different ways.
Due to the increased demand for technology, there is a need for experts who can build and maintain it, such as software engineers.
Also Read: How to Choose the Best VGA Connector
Need for cutting-edge software
As technology becomes more crucial to businesses, so makes the demand for innovative software and engineers. When a company sees a need for change, it may employ software engineers to assist in the creation of tools and programs to seize the chance.
As a result, people who have been trained as software engineers have a wide range of professional opportunities.
Final words
Services for product engineering services and software development are increasingly in demand. By utilizing product engineering services provided by an expert company, businesses may usher in a new era of wealth.