The Integration of Marketing Strategies in New Product Development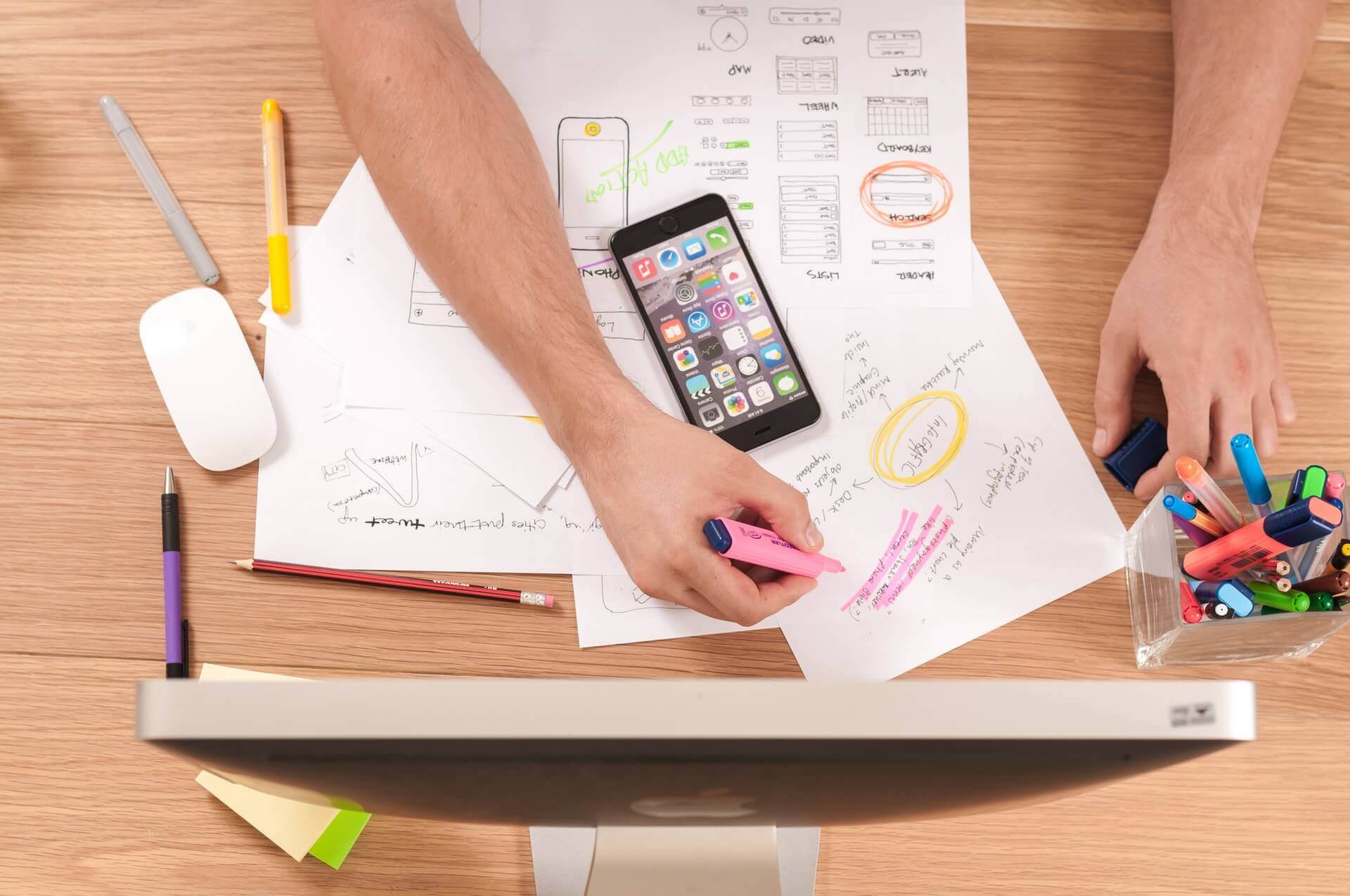 Maybe you're coming in reading this article as a freshly-minted founder of a tech company, or a well-established expert with an already successful business. No matter your background, you're here because you understand one thing: marketing new products is crucial for businesses of all sizes. know the integration of Marketing strategies in New Product Development.
A well-crafted marketing strategy covers meticulous stages:
Ideation
Market analysis
Testing
Launch
Post-launch
The closer you follow the rules that apply to these stages, the better the chance of growth and bigger revenue.
So strap in, and let's cruise to the best way to integrate a marketing strategy into new product development.
Why Exactly is Marketing Important for New Product Development?
The baseline of good product design and development is conjuring a product that solves a problem the end-user has. And your product is incomplete without a marketing strategy that targets your audience. Forget about ROI (return on investment) if you're not generating useful leads. Did you know that McKinsley found that over 25 percent of overall revenue and profits across industries come from the launch of new products?
Just some of the reasons why your company will benefit from a good marketing strategy are:
It helps you get to know your audience thanks to buyer personas and user stories
Details your competitors and other information about your target market
It isn't set in stone – you can change your marketing strategy as you go
Uniforms the tone of communication of the whole company
Provides better lead generation and conversions
Offers a unique value proposition for your product
When it comes to new product development, overall marketing gives a way of addressing the pain points of the target audience in your marketing messages. If you are unsure how to convey that message to your audience, you can always enlist the help of an expert product design consultancy.
Start With Social Listening
When we meditate, we try to get into a space where we try to clear our minds of preconceived notions to reach discoveries about ourselves and the world around us. So try going into your marketing strategy with a clean slate. Start without any presumptions.
Instead, keep your heart on the pulse of the target audience. Watch social media conversations related to your industry to discover the pain points of your potential customers. See what they desire as a solution but don't have. Great social media platforms for gathering such information are Reddit, Instagram, Facebook, Twitter, and blogs.
Also Read: How Product Designer Can Help Your Business to Grow
Perform Traditional Market Research
Traditional marketing research mainly consists of tried-and-true methods like:
Polls
Focus groups
Telephone surveys
A/B testing
That is a more direct way of finding out the pain points of your target group, whereas social media listening is much more of a "lurkers" affair.
Research the Competition
Researching companies that dabble in similar products and services is a must. Not just for gauging good ideas for inspiration – imagine you develop a whole new product and start marketing it as an innovation, only to discover that someone already came up with the idea and launched a product?
Once you pick out the most relevant competitors, research their websites, social media channels, and PR efforts. Dissect their messaging to find their unique selling points so you can differentiate from them.
Naturally, if you are targeting a very narrow niche, it isn't uncommon that your product shares some of the same aspects as your competitor. It's more of a game of who has the more effective product and who markets it more effectively.
And while in business people always stress that you should learn from your mistakes, and the same goes for your rivals. Check out their past marketing efforts – maybe they made mistakes when launching their new products or product features. Diving into their missteps helps you improve your idea and avoid certain obstacles.
Conduct an Internal Test
Start polishing the product launch after your marketing plan is in place. As a marketing expert, before releasing a product to the target audience, you should do an internal concept test.
Concept testing helps your team perceive possible problems in the product's design and implementation. It can uncover weaknesses and compatibility concerns with your product.
The marketing department frequently assists with internal concept testing since this is a process that involves nearly the whole company team:
UI finishing touches
UX evaluation from a marketer's point of view
Customer acquisition
Market pricing analysis
Preparation of marketing materials (press releases, landing pages, etc)
Feature comparison
After that, you should create a pricing policy and test it before the launch. The price should be shaped by considering if the price is below or above the industry standard and if your business will be able to repay expenditures after sales. Additionally, try to deduce which sales funnel is most likely to produce leads and conversions. Then and only then you should move to external testing with a focus group. After that, you can move to more direct marketing efforts.
Analyze the Results
The post-launch analysis is an important stage in the product development process. You should keep track of the product's popularity and general market performance by:
Monitoring impressions
Following conversion rates and bounce rates
Checking out other important data via product-related KPIs
This information will aid you in perfecting your product's marketing plan in the future.
One of the main factors of new product development is the inclusion of cross-functional teams. You can form a cross-functional crew to oversee not just the development process but also consumer feedback and interaction to make additional changes. This essential success aspect will make post-launch product improvements easier.
Final Word
New product development is all about innovation and packing in tried-and-tested solutions into sellable products. Your product is your business' brainchild and your marketing strategy should be a cross-channel collab effort that shares the same goal. Market according to your company's goals, user pain points, and desired solutions and you're on the right track!