Be diligent when preparing for English exams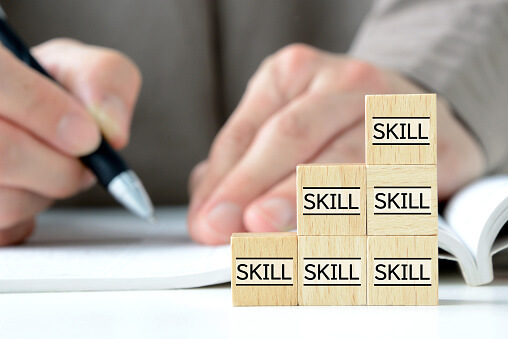 English is not only a subject in a country like India. It is a part of life skill because one needs English in every step of their professional life and sometimes in case of personal lives as well. This subject is kind of a foundation for students and they can use it whenever they need it in the future.
Knowing the English language better can boost self-confidence in an individual. It becomes necessary when one is up for a job interview or even if one is speaking while addressing to public. Thus, one must learn English and its grammar rules when they are a student.
Also Read: 8 Top Advantages Of Technology In Education
How one can prepare for class 7 English?
When it comes to studies and examinations one has to prepare sincerely and ncert English book class 7 solutions can be of great help to them. This helps one to learn the subject better and can also help the students to get good marks in it.
One has to read all the chapters which are included in the NCERT books. After reading the chapters the students need to answer all the questions which are provided at the end of those chapters. One can learn the chapters well through this. The NCERT solutions are given in the books as well and if one is having difficulties finding the answers, then they can help the students to learn better.
English is a language where students can make a lot of mistakes when they are writing. Hence, one needs to practice a lot when preparing for the examination. It can help the students to avoid bad spelling mistakes and grammatical errors while writing answers during exams.
When preparing, one must go through the previous year's very helpful question papers. The students can revise their lessons by solving these question papers. On top of that, it can also help the students to understand the question patterns and the division of the marks. If they can see that questions from some particular chapters are repeated every year, then they must pay more attention to those chapters.
A normal CBSE school annual examination has a duration of 2 to 3 hours and the students need to answer all the questions properly within that time. So, one has to practice to make their writing speed better. One also needs to manage time and speed when they are up for the examination. So, if one solves question papers regularly, then it can be of big help.
Thencert Solutions for class 7 English can be the best thing when it comes to English preparations. The students often fail to pay attention to grammar when they are attending English exams. The most crucial way to score good marks is the language section of the question paper. The students have to learn the grammar concepts better and this can only bring them better marks when they write an examination. The students also learn the language in a big way here. The tense, nouns, verbs, direct and indirect speech along with conjunctions and active and passive voice are something that one will need in the future as well.
It is always a good idea to avoid adding any unnecessary information. Each question bears specific marks and hence one has to answer accordingly.
Neatness and cleanliness are crucial parts when it comes to examinations. It is important because it can always bear a good impression.
One can download Infinity Learn blogs so that they can perform better in the examination.
Also Read: Global growth in online learning
How to attempt the question papers?
When it comes to class 7 CBSE English, then it is divided into different sections. Students have to attend all the sections to score well.
Reading section
There are 1 or 2 passages given here. The students need to read those passages and then answer the questions below. One has to read the passages thoroughly. This will help them to write the answers quickly as well.
Writing section
This section also has 3 parts and there can be choices as well. This part is there to check the creative quotient of the students. Here, one is asked to write a letter, an essay, or a report by following the given formats and rules.
Grammar section
It is the easiest part of the question paper. Here, one can score high marks only if one knows the exact rules. One needs to read the questions carefully before answering them. One also needs to understand the grammar rules to answer all of them. With more practice comes more accuracy which is the key to scoring good marks.
Literature section
Here, the students should know all the chapters. The questions asked in this part are mostly from the textbooks and so one just needs to revise them well.
The best way to score well is to answer relevant questions.