Discovering The Latest Digital Trends Amidst The Pandemic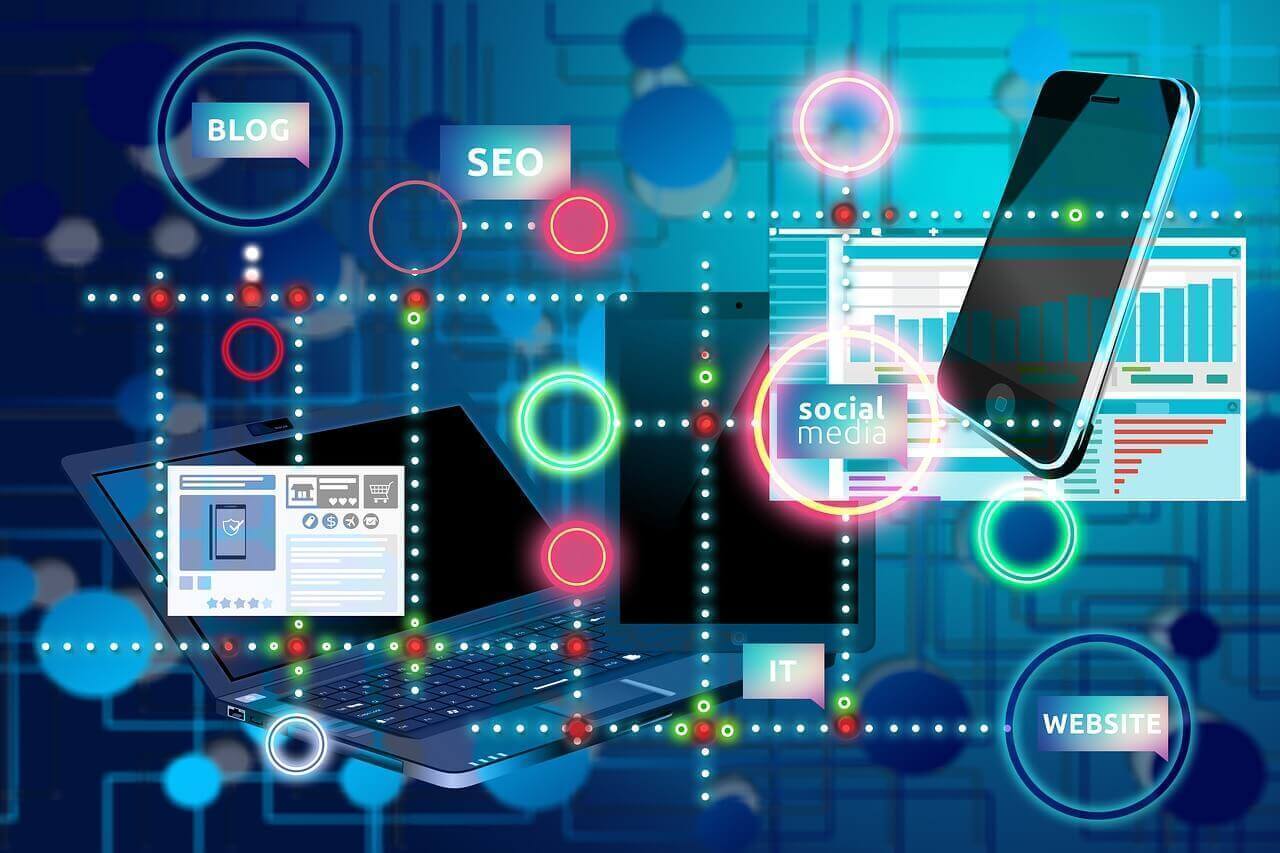 The COVID-19 pandemic has changed our lives. It has caused disruptions but at the same time brought significant transformation and realizations about how the world will move post-pandemic. It has pushed us to shift to a more digital world. Technology has helped us manage our lives through such trying times. What are the latest digital trends that have emerged amidst the pandemic? Here's a list of some of them.
Internet of Things (IoT)
IoT refers to the group of network-enabled devices, such as smart appliances, thermostats, home security systems, wearable technologies, and smart speaker devices like Google Home and Amazon Echo.
IoT has become one important technology in the 21st century because it has transformed how various industries work. For example, certain devices help doctors monitor their patients inside and outside of the hospital. The data will then be evaluated by these experts to make a better treatment plan.
At home, smart appliances such as home air filters are popular due to the pandemic. A smart air purifier is equipped with WiFi or Bluetooth to help you monitor air quality levels at home and ensure safety through the use of an app.
Online Shopping
The pandemic has changed online shopping for good. The dramatic shift in shopping preference worldwide is caused by the global health restrictions that encourage minimizing close contact, avoiding crowded places, and quarantining.
A survey by the United Nations Conference on Trade and Development showed how people respond positively to e-commerce and the significant increase in digital transactions worldwide. People are relying more on digital solutions for their shopping needs, and the majority will continue the habit post-pandemic. This pushes businesses to adapt quickly to meet the emerging consumer's needs.
According to Forrester's report, online sales are growing at the rate of 11.5 % yearly and will continue to grow over the next five years. Aside from being convenient, online shopping saves resources and manpower without compromising the ability to create sales.
Artificial Intelligence
Artificial intelligence is machine learning with advanced data analyzing capacity. It is estimated that by the year 2030, artificial intelligence will generate trillions of dollars for the global economy. With the capacity of AI to analyze data accurately fast, it is an important technology that will help the world adjust to the post-pandemic world.
For example, artificial intelligence can help retail and supply industries understand the latest purchasing patterns. Such understanding can then help a company step up and improve its services.
Artificial intelligence also enables computer systems to make decisions, predict behavior and identify human speech, thanks to the vast data analyzing capacity. Moreover, it can help businesses stay afloat and help them be efficient and smart throughout the pandemic.
Also Read: 6 Different Types of Visual Content to Increase Website Traffic
Cybersecurity
At the start of the pandemic, many have to resort to working remotely. The use of different tools, apps, and software makes many people vulnerable with regard to their privacy and data protection. Unfortunately, when cybersecurity is compromised, it can lead to problems, such as identity theft, phishing, fraud, or extortion.
Cybersecurity is a necessity, especially when a business is dependent on data technologies. Cybersecurity works to protect the systems and programs from cyber-attacks that aim to steal, destroy or change vital information. The goal is to make the Internet a safer place for everyone. The emphasis on security and privacy makes cybersecurity one of the important digital trends today.
Telehealth
Among the life-saving digital trends amid the pandemic is telehealth. It enables the delivery of healthcare and health education through the use of communication technologies.
Telemedicine allows health care professionals to diagnose and provide treatment plans remotely. Computers, smartphones, and communication apps are used to help these professionals conduct their assessments and consultations with their respective patients.
For example, a doctor can perform a physical assessment through a video call or monitor a patient's progress through specific health tools. Some applications also track daily health measurements or provide reminders for medications and doctor's appointments. Telehealth makes health care accessible to everyone.
Online Entertainment
The pandemic has caused a serious impact on movie theatres and live entertainment. However, it has reinforced the online entertainment industry. Because many are forced to stay at home and minimize outside exposure, people rely heavily on online gaming and streaming services to unwind and escape from stress.
Digital entertainment is already on the rise, and the pandemic only hastens the trend. The emergence of zoom parties and increased use of social media networks like Tiktok, streaming subscriptions, and online gaming are trends that are growing and expected to continue in the future.
Conclusion
The pandemic has created so much loss and suffering for many people around the world. Technologies have also transformed how we live during this tough time. From keeping us safe through online shopping, cybersecurity and telehealth to keeping us sane and entertained through online entertainment, these digital trends have helped us survive and move forward despite the uncertainty.