7 Positive Effects of the Internet of Things in Logistics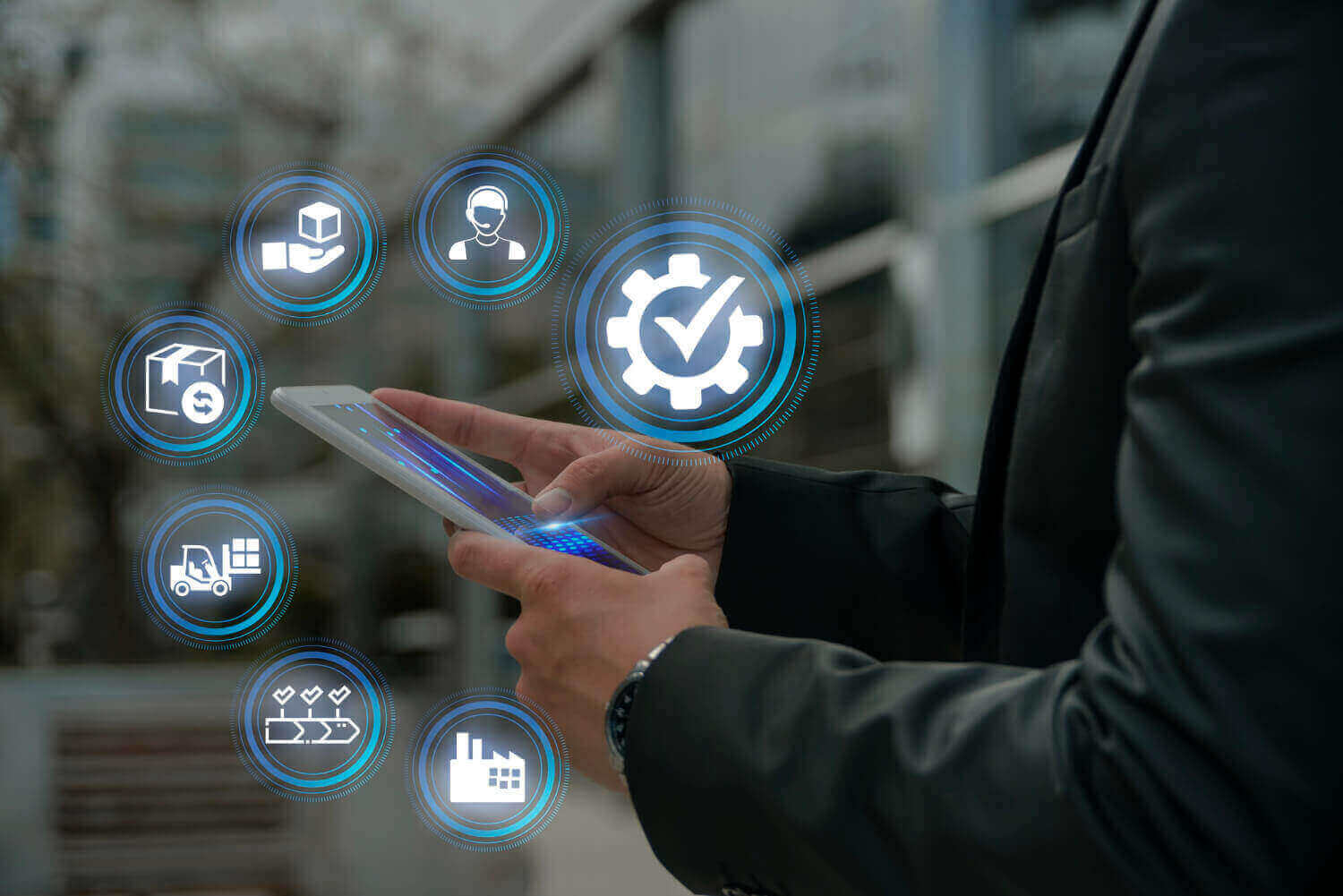 Logistics and transportation are the backbone of any country. The world economy stands in good stead with the interconnectedness of the logistics and transportation sectors.
Logistics is no longer about sending items from one place to another. Today, logistics ensures the seamless flow of people, goods, and products across distances, thus maintaining the country's flow.
This clearly highlights the crucial role of logistics in today's time. With the introduction of IoT in logistics, the industry has experienced a good shift in the way people do business and manage fleets.
IoT is acting as a modern solution for the logistics and transportation industries. IoT-based vehicle tracking systems and the integration of smart sensors help logistics companies gain a competitive edge.
This article aims to cover all aspects of the Internet of Things in logistics, like the challenges the logistics industry faces and the positive effects of the Internet of Things in logistics.
So, let's get started!
Understanding the Role of IoT in Logistics
IoT has applications in all fields; it has the caliber to solve all business issues by making everything connected. With the use of the Internet of Things, we can open doors to an entirely new era of efficiency, transparency, automation, and optimization.
IoT is a dense network of interconnected devices that interact with each other to send and receive data without any human involvement.
In relation to logistics and transportation, IoT provides a seamless combination of assets, vehicles, and other infrastructures through smart sensors and data analytics. IoT builds an interconnected ecosystem and empowers organizations by collecting real-time data, monitoring operations, and making data-driven decisions.
Also Read: What are IoT Based Apps and How They Can Impact the User Experience
Challenges Logistics Face
In this day and age of giant marketplaces like Amazon, Alibaba, and Google, the value of international e-commerce is growing by 20% every year.
In contrast to these giant companies, small and medium enterprises have to face strong competition to compete in the market. However, the Internet of Things can help them gain an extra edge over their competitors by offering unparalleled benefits.
Besides the competitive logistics market, SMEs also struggle to reach out to a larger audience.
Other than this, the logistics industry faces many other challenges, such as:
Meeting the increasing demands of industries.
Keeping track of the fleet location for updates on delivery
Maintaining fleets in real-time.
7 Positive Effects of the Internet of Things in Logistics
1. Increase Productivity in the Business
For a business to achieve success, it's important that its ground level is efficient and productive. A team's productivity is directly proportional to how much useful work they do and the amount of resources they take in. Logistics businesses can use IoT to collect data from sensors and identify not up-to-grade machines and vehicles.
Through IoT, companies can connect all of their assets and devices to increase productivity in their processes.
Therefore, the Internet of Things will lead to a reduction in operational costs, thus increasing operational productivity.
2. Real-time Location tracking for On-time Delivery
Through IoT technology, real-time data can be obtained from vehicles, as well as information on how many times the vehicle stopped and how long it stayed in one place. It helps the logistics industry by bringing positive effects to its users through the Internet of Things.
With real-time tracking of the delivery vehicle's location, the IoT asset tracking system can alert managers in case the vehicle breaks out, keeping them informed at all times.
In addition, managers can plan based on the data received, knowing for sure where the vehicle is and also receiving an alert when the vehicle is about to arrive.
3. Enhancing Driver Safety
Similar to the second point, with the integration of IoT in logistics, driver safety can be maintained. This can be achieved through real-time GPS, where the manager can always stay in touch with the vehicle driver. In this way, if a mishap occurs or the IoT system detects an abnormal pattern of vehicle movement, the manager will be alarmed, and the team can take the necessary action on time.
4. Transparency in the Entire Shipment Chain
The Internet of Things is a technology that offers transparency in every operation and process because it offers real-time data about parcel or cargo shipping status. The distributors can track their parcels, and the consumer can be at peace, seeing the mobility of their goods in real-time.
Yes, in the same way, Amazon-like companies give you shipment status.
As a result, the Internet of Things (IoT) will have a positive impact on the transportation of goods because IoT sensors will ensure the timely delivery of all packages, thus preventing loss.
Also Read: Top Reasons to Choose Custom IoT App Development
5. Automated Inventory Management
Making anything work without human intervention—that is, making anything automated—is what IoT does. Every single operation/process decision is made based on data. Collecting proper data is the essence of a successful system. The Internet of Things technology does this work by offering accurate, in-time data from the inventory system.
So, in the case of inventory management, a fully automated warehouse can give you information on what shelf or rack the particular package is kept on, all with the help of RFID tags and proximity sensors.
Thus, all the essential information in the warehouse, like pallet positions, the number of boxes in the pallet, and the condition of the product, can be determined effortlessly through IoT.
6. Vehicle Health Monitoring
Along with ensuring the driver's safety, the IoT system will also ensure the truck's health. Shipment companies can use IoT-based predictive maintenance techniques to spot which part of the vehicle needs fixing.
IoT offers predictive maintenance and vehicle health monitoring to provide information that can be left unnoticed by the human eye. By placing IoT sensors like infrared, corrosion detection sensors, vibration sensors, fuel level detection sensors, and many more on different parts of vehicles, real-time vehicle health monitoring can be performed.
This way, the driver and the team will get a signal if something is wrong with the vehicle, giving them time to fix the issues.
7. Reduced Traffic on Roads
Traffic congestion is a major issue that needs to be addressed, as it also leads to delays in shipment delivery. The integration of IoT in logistics has brought up ways to advance traffic management. Logistic companies can avail real-time data from carriers, shipment authorities, and airlines about the location of vehicles. The IoT system can alert the managers when the fleet is approaching. They will have enough time to prepare staff and a place to accept the shipment.
In addition to this, logistics companies can also plan the route of shipments based on up-to-date information on traffic speed, congestion, the number of approaching vehicles, and more.
So, with GPS-based smart routing of trucks, the global issue of high traffic on roads can be reduced.
Final words
Although I have mentioned only 7 major benefits of IoT in logistics, IoT has the potential to fully transform the logistics industry for good.
So, if you are in the logistics business and want to integrate technology to optimize and upskill your business, then IoT technology is your answer.
Nevertheless, I will suggest choosing a reliable IoT solution provider to develop your IoT-based logistics solution.