How to Fix Lag Issues While Playing Games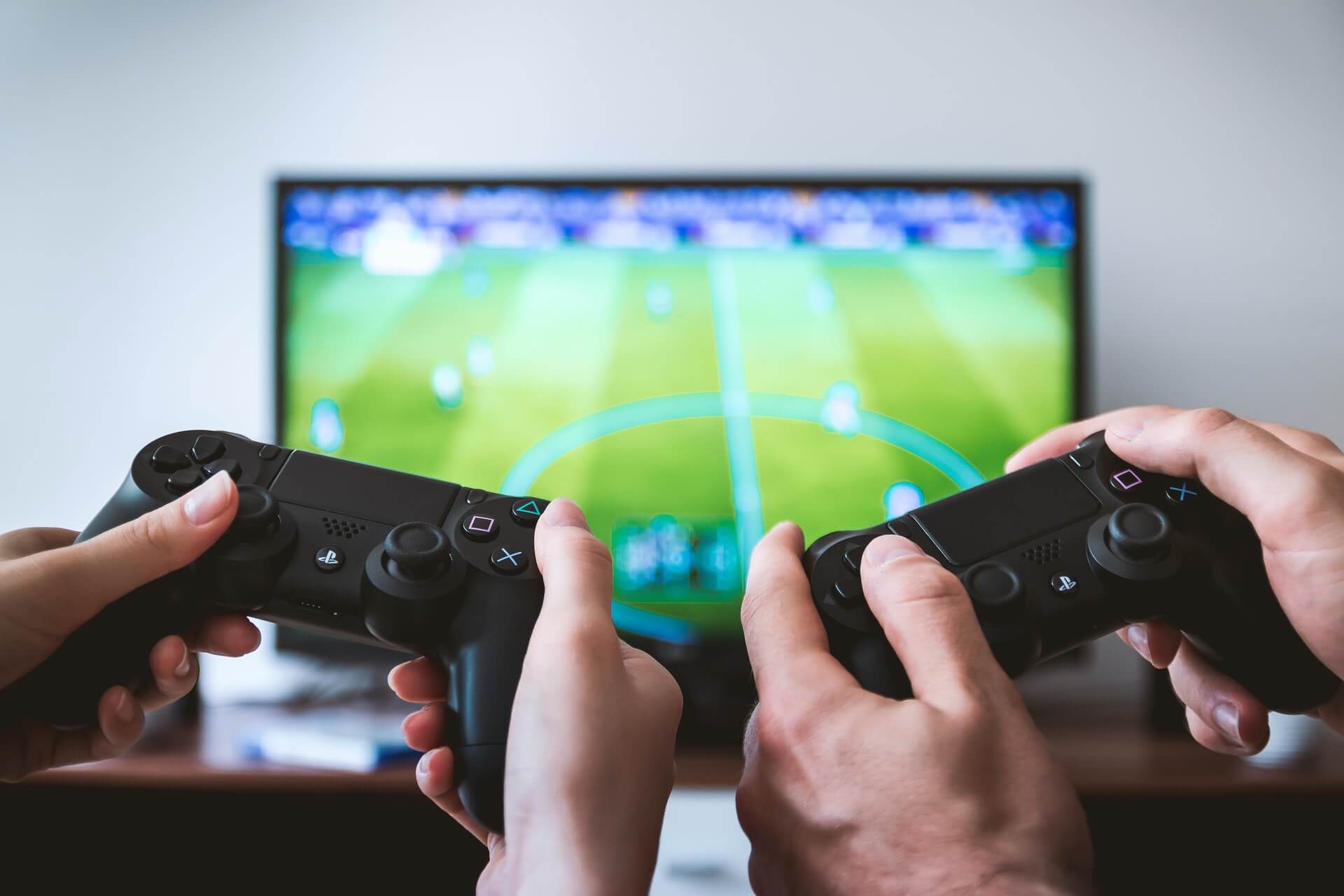 Windows operating system offers diverse usage for all users including students, professionals, and gamers. You can multitask on your Windows operating system if it meets the minimum hardware requirements. Gamers rely on Windows operating system as it allows users to install and playing games from different file sources.
You may experience a lag problem while playing games if the graphics drivers are not updated. There can be several other reasons responsible for the lag problem on Windows. There are a few manual steps that you can perform to fix the lag issue before you install the best driver updater software to download and install the latest device drivers.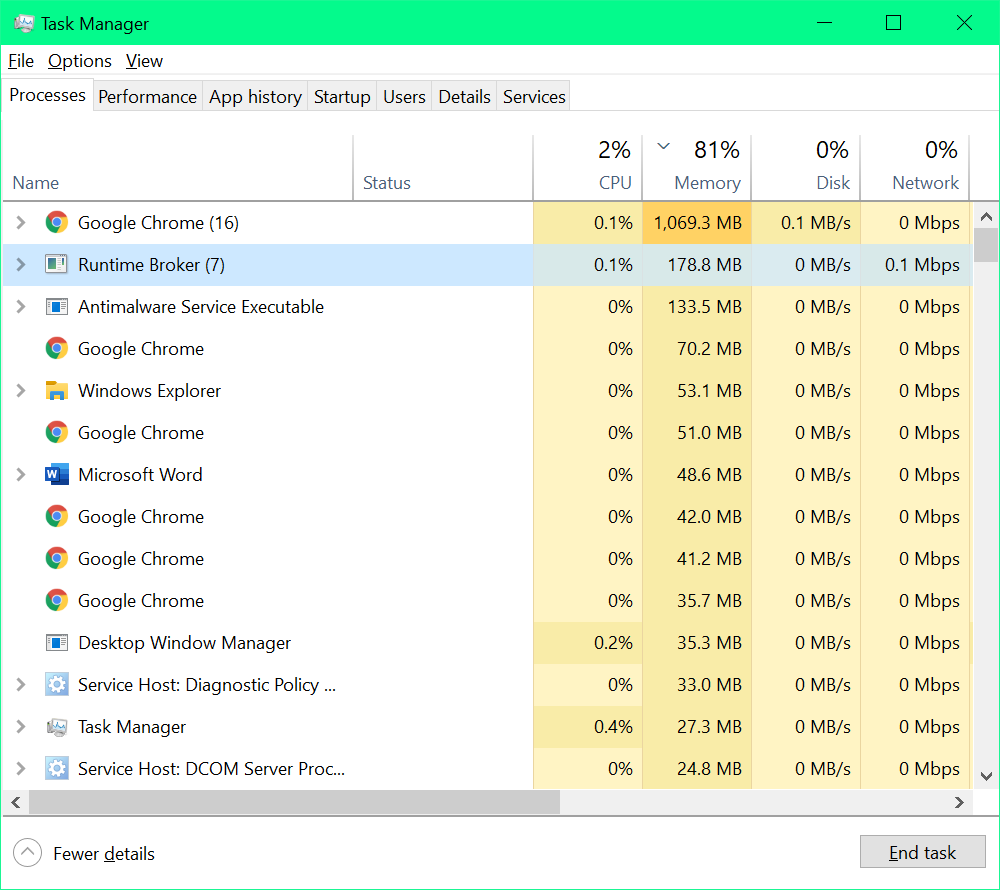 Terminate Other Programs and Background Apps
If you are running low on system resources, it is better to terminate unwanted programs and other background apps to free up some system resources.
Step 1. Right Click on the Task Bar and click on the Task Manager option at the bottom.
Step 2. Check out all the running programs on the Processes tab.
Step 3. Select the unwanted program and click on the End Task button to eliminate the task. Select all the unwanted apps by sorting them according to the CPU Usage or Memory Usage and kill these tasks one by one.
Check Internet Connectivity
If you are playing online games and facing the lag problem, internet connectivity can be the major barrier. There can be several reasons and fixes for latency issues while playing online games.
Close Browser Tabs – If you have multiple tabs open on your browser, you might consider closing unwanted tabs to boost your performance. If there are multiple instances of your browser open, consider closing unwanted ones.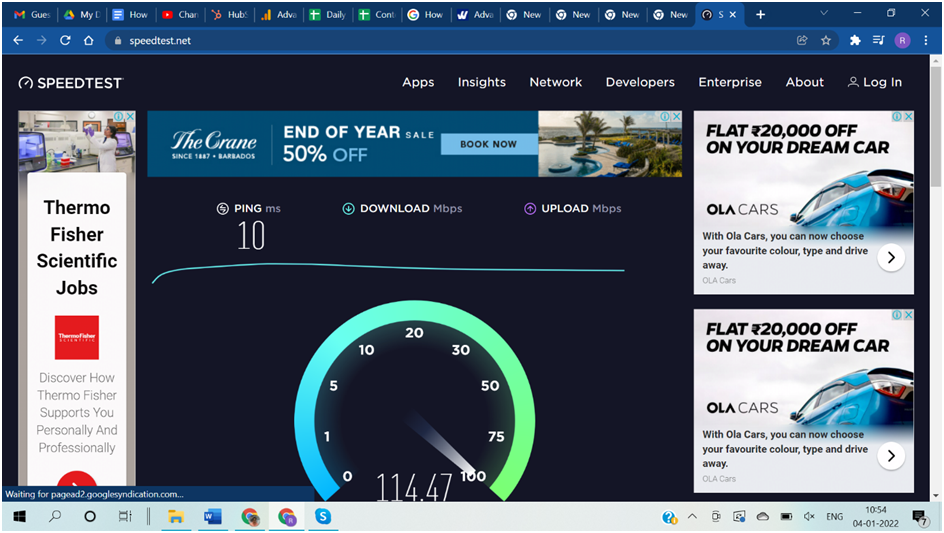 Check Internet Speed – Poor internet connectivity can also cause lag problems on Windows online gaming. You can fix the lag issue by checking your internet speed or configuring your internet bandwidth.
Go Hard Wired – If you are connected through a wireless connection, connecting an Ethernet cable can double the joy. A wired internet connection is far better than wireless connectivity.
Reset Your Router – If your router is not delivering the desired speed, you might want to consider resetting the router. Resetting the router will reset the whole connection and boost your gaming performance.
Check for Compatibility Issues
If you are playing offline games, it's better to check for device compatibility before you go ahead and download the game. Hardware compatibility and a compatible display are much needed to avoid lag problems while playing games on Windows. It is better to check for the minimum hardware requirements and compatible graphics cards.
Install Graphics Driver
Installing the latest graphics driver can also fix the lag issue while playing games on Windows. You can also install Windows Updates and restart the computer to check if it fixes the issue. Alternatively, you can download the latest device drivers from the manufacturer's website. Here is how you can check the Device Manager window to install the latest graphics drivers.
Step 1. Press (Win + R) to access the Run command window.
Step 2. To open the Device Manager window, type devmgmt.msc and press Enter.
Step 3. Expand the Display Adapters and click on the available Graphics Device.
Step 4. Right-click on it and click on the Update Driver option.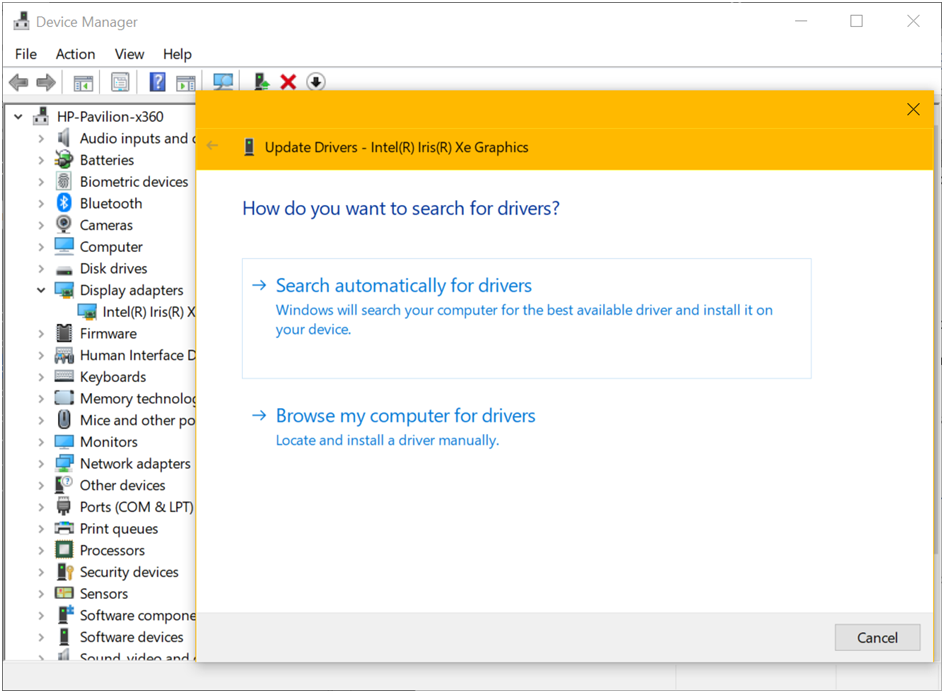 Step 5. On the next window, select search automatically for drivers if you have installed all the latest Windows Updates. You can opt for the option to 'Browse my computer for Drivers' if you have downloaded the latest device drivers from the manufacturer's website. Follow the installation wizard to finish installing the latest device drivers and restart the computer.
Also Read: The Keyboard Isn't Working on The Laptop. How to Fix it?
Use the Best Driver Updater
If the manual process to install the latest device driver didn't fix your driver issue, you can automate the process by using one of the Best Driver Updater for Windows.
Use Advanced Driver Updater
Overall Rating: 4.9/5
Developed by: Systweak
Ranked: 1st – Best buy
Updates: Outdated Device Drivers
Backup: Backup Drivers Before Updating
Restore: Roll Back Drivers for Compatibility Issues
Schedule Scan: Daily / Weekly / Monthly
Scan Types: Automatic / Manual
Customer Care: Email Support
Best Price: $39.95
Exclusion List: Yes
Advanced Driver Updater is one of the best driver updater software for Windows to automatically scan and list out all the outdated, corrupt, missing, or incompatible device drivers and install the latest ones. it is best compatible with Windows 11, 10, 8.1, 8, 7, Vista, XP with 32-bit and 64-bit versions. It is powered by Norton security to automatically scan and download the latest version of device drivers for all the installed devices.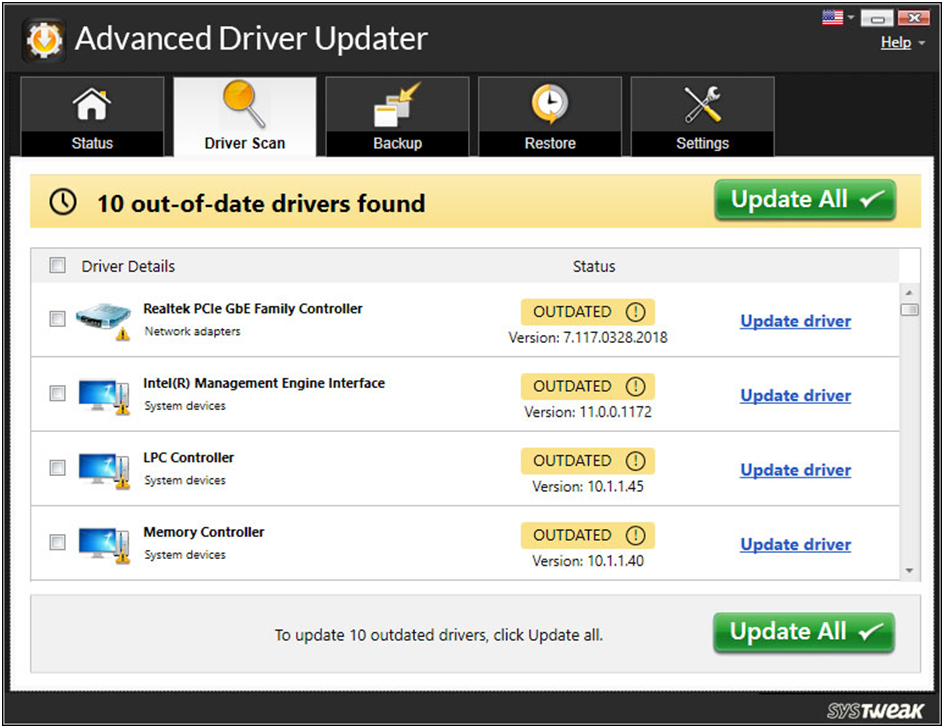 Advanced Driver Updater has the largest driver database to support devices that are not even recognized by the Microsoft Windows library. It quickly takes a backup of installed device drivers before making any changes to roll back the changes in case of compatibility issues. it can install the latest graphics drivers to support a 4K video experience with high FPS gaming. You can automate the driver scan by scheduling periodic scans after creating a driver exclusion list. It can fix the lag issue, fix hardware issues, and other gaming errors automatically.
Also Read: Five mistakes that slow down your PC
Wrapping Up
There can be several reasons behind the lag problem while playing games on Windows. Reasons and troubleshooting steps may differ depending on online or offline gaming. You can easily fix the lag issue by following the above troubleshooting. Using the best driver updater can be a smart fix for lag problems. Advanced Driver Updater is one of the best driver updaters for Windows in 2022.