Factors to Consider While Developing Cost of a Website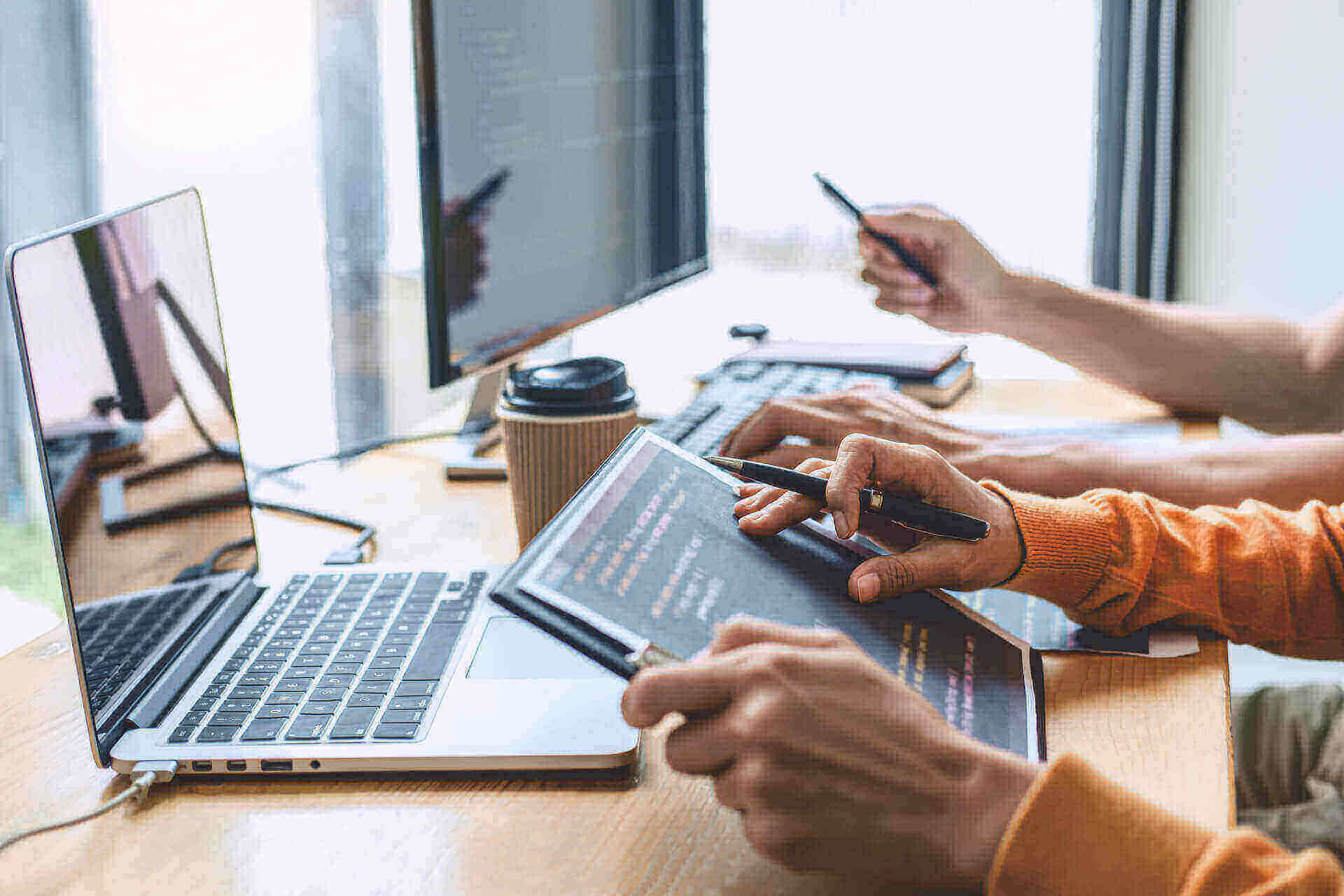 A website is nothing but the digital face of your business. It is the fact that a website is like a software app that has a strong UI or we can say front-end to view for visitors. Additionally, it also has a complex backend for developers and website admins to interact and run the websites as per the requirements. Once you decide to develop websites for your business, you'll need to think about the budget allotment for your website development.
However, the cost to develop web applications depends on your business requirements and several other factors. For example, small businesses usually start with template websites that provide optimal customization, management, and enough space to change the front-end functionalities and designs.
Alternately, huge enterprises consider choosing a sophisticated website where they have the power to communicate and control their brand or get a customized websites as per the requirements.
Ultimately the difference will be in the website development cost. In this article, we will see the top factors affecting the development cost of the website.
Let's begin with the first factor, i.e., project requirements.
Primary factors affecting the Web development cost
Many factors affect the web development cost. Let's discuss each factor one by one.
1# Site Complexity and Component Requirements
Handling images, logo designing, and different infographics can be time-consuming while managing the whole project. Additionally, the cost of plugins, API keys, and various integrations can also affect the web development cost.
While developing a website, the information that is not known will determine the real complexity of that project. In the majority of situations, the development team needs to learn new technology quickly. This process also requires time and money investments as per the requirements.
Hence, if your website requirements are modern and components to be included require new technology for development, the development cost might increase.
A simple website with minimal features is cheaper and easier to develop than a full-fledged, feature-rich website.
2# Specific type of website development
Another main factor that can affect the cost of website development is- whether you are picking custom website development or template development. If you are looking for more control over the websites, with ease of use and specific design and copywriting, customized websites can fulfill your requirements.
However, custom website development is not cost-effective as template website development and also requires more development time.
Alternatively, if you need an optimal outcome and you want to compromise with the features like flexibility and long-term scalability of the website, you can save many bucks and time by choosing the template websites.
Template websites can look great just like custom websites if you Hire Web Developers in India from reliable and trustworthy resources.
3# Website Designing
Website designing is a step of SDLC that has a strong impact on web development costs. In this event, if you pick a ready-made template, the developers have to make a few changes in that template as per your requirements and your site is ready for users to use it.
On the other hand, you can also hire professional UI/UX developers to design your site uniquely. This step will increase the cost of your website or mobile app. In short, any personalization made on your site will increase the web development cost along with the improved quality of the website.
In easy language, the more complex the design, the more the cost of development.
4# Technology and Platform
It is essential to pick a technology and platform for development that your team has experience and skills in. With the use of fancy or modern technology, sometimes developers get confused because they might not have proper experience in that technology.
This situation might lead to errored output which may take more time to solve and can bring down the ROI of your app in the near future.
Hence, try to follow the mantra: 'Tried and tested is the new way to go!'
Additionally, you must fix the KPIs like the issues with browser compatibility and device compatibility with your website. All such small factors can affect the productivity of your website. Overcoming such errors is necessary and hiring seasoned developers and testers will affect the cost of website development.
5# SEO (Search Engine Optimization)
SEO is the acronym for search engine optimization that mainly serves 2 major purposes.
The first purpose is to improve the organic ranking of the website and the second purpose is to increase the number of visitors on your website using the ranking which further converts into leads and then sales.
But, SEO is more than just link building along with keyword targeting. It validates and manifests the way any end user can scan each web page and choose the features that make them stay on the page.
SEO is majorly about engaging the end user and allowing them to stay on your website for a longer time. Additionally, other SEO best practices like putting keywords while website development in H1, H2, alt texts, and other headings, using the right CTAs, etc., can improve the website performance greatly.
Search Engine Optimization is an entire sub-specialty used for digital marketing. It will govern how your website can perform and is also responsible for tracking KPIs (Key Performance Indicators).
6# CMS (Content Management System) Development
You can develop, edit, and also maintain and manage the site content quickly using the CMS. This feature assists you to manage the content without reaching out for help from developers now and then.
Hence, having robust CMS software for your project can help you with the above tasks smoothly.
You might be familiar with certain CMS platforms like Drupal, Shopify, and WordPress. However, it will give you limited functionalities despite being made to cut the development time and reduce the website's development cost.
A CMS can cost you thousands of dollars, but it will also assist you with easy content management without any hassle.
7# Modern reporting
Advanced or modern reporting is the latest capability of the website that lets the owners pull the information of your site performance and monitor it in real time. Additionally, the site data is automatically structured into some pre-built KPIs, formats, CSV, spreadsheets, or any other form that you need.
Advanced report generation will save your marketing team from wasting time creating such reports manually. It also gives them strategic and clear ideas as to what is performing well and what is not.
Additionally, the marketing team doesn't require to rely on different tools to reach there as it is an automated process now.
Moreover, the feature of advanced reporting has its own excessive cost other than web development costs.
8# Safety and Security
Improved security and user data and browsing safety are necessary. For this, it is necessary to use security best practices and modern safety protocols for your while developing business websites. For making your website hacker-proof, there are some modern protocols to use.
Using such protocols may increase the cost of your website development. These techniques are included in the website at the time of its development and before the website is made live. The business has to pay different fees depending on the industry rates whose security tools are included in the websites.
Final Verdict
In the end, developing the cost of a website includes careful consideration of different factors that impact its complexity, functionality, and overall value.
A thorough knowledge of the project requirements, including design elements, features, and functionalities, is essential. Additionally, factors such as the level of customization, integration with third-party systems, scalability, and ongoing maintenance and support should be taken into account.
The expertise and skills of the project development team, as well as the choice of technology and platform, also play a significant role in determining the cost.
By evaluating these points thoughtfully and working closely with a trustworthy web development partner, one can strike a balance between the desired website's quality and functionality and the available budget, ultimately resulting in a successful and cost-effective web development project.
The website development cost or mobile app development cost depends on the primary factors that are mentioned in the above article. Still, there are many factors like domain and hosting, business integration techniques, etc., that affect the cost of development. Additionally, the content you want to upload to your website will also increase the cost.