Planning a cloud migration? These are the most trustworthy cloud service providers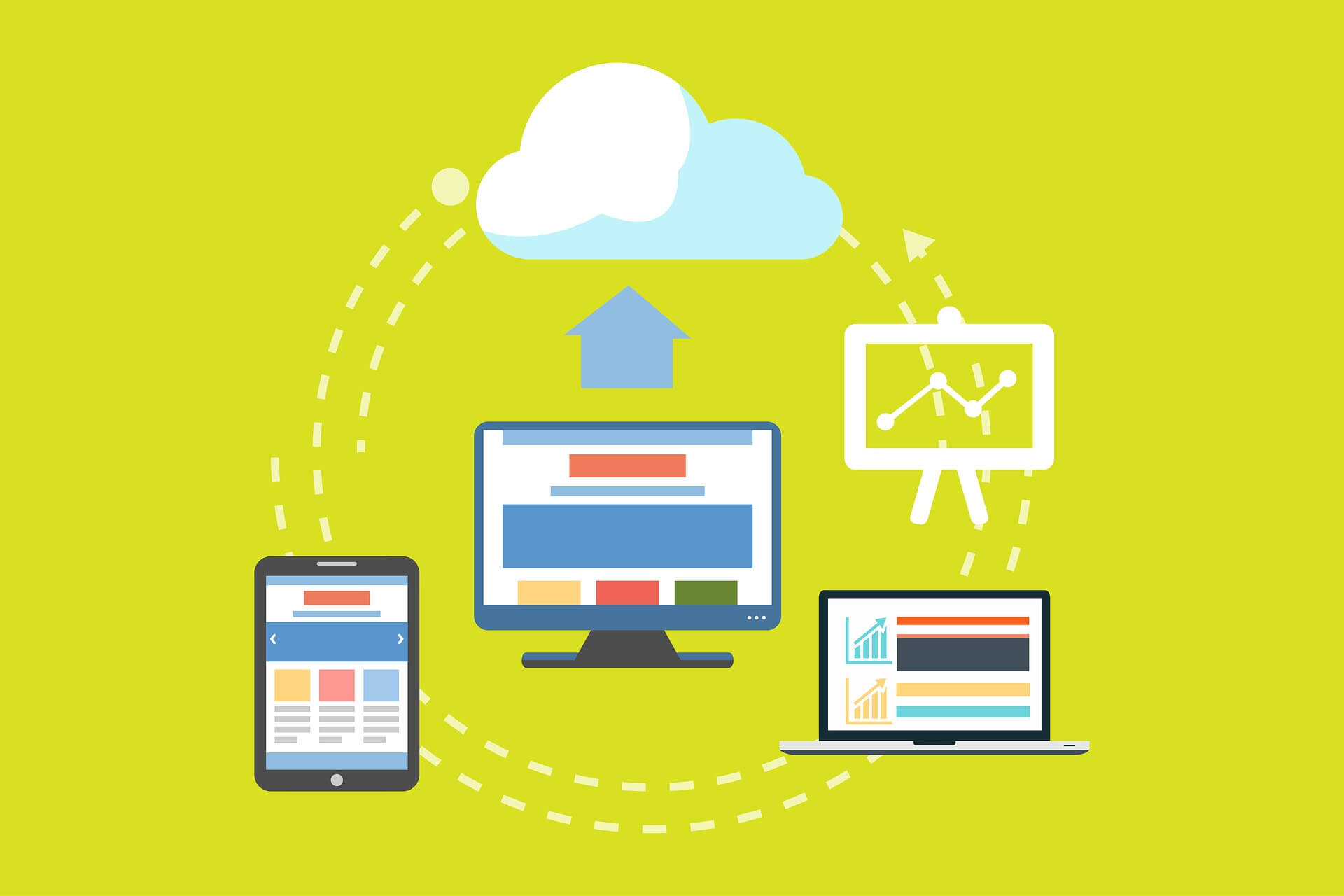 Have you ever thought about what might have happened after the outbreak of the pandemic if cloud services weren't invented? We would all have sat at home idle for months, with all our data stuck in the computer systems we used at the workplace. Companies across the world would have suffered unrecoverable losses, many would have even collapsed. What's more, you might not even access tools like YouTube or OTT platforms to entertain yourself.
The outbreak of the pandemic has made everybody realize how important are cloud computing solutions. It has made remote working feasible during the testing times. Not only that, it has facilitated in carving a new work culture wherein people can remotely. It has opened doors for new working opportunities and has helped organizations save operating costs.
As a result, the demand for cloud computing services has skyrocketed of late. Companies are shifting their software, database, operating systems to the cloud. And before that, if you would be interested you can explore the blog to know what is cloud security? However, it is a task to select the right cloud service provider. For that, you have to-
Check your requirements
Decide a budget
Review service providers
Draft an agreement with terms and conditions
Finalize the service provider.
If you are planning to migrate to the cloud, or are willing to change your cloud service provider, we have prepared a list of the top 5 cloud service providers with all the essential details like how efficient and cost-effective they are. It will help you make the right decision.
Cloud computing services have different pricing models. It is important for you to understand them before approaching a service provider.
Flat rate pricing:
It has a fixed set of features.
Generally offered on a monthly basis.
It is inadequate to cater to varied and ever-changing storage needs of the clients.
Pay-as-you-go:
It is a usage-based pricing model.
Just like electricity or water bill, you have to pay more if the usage increases.
It is best-suited for businesses with inconsistent cloud computing needs.
It makes budget-allocation for cloud services difficult.
Choose your package:
It offers different packages at a different prices to cater to different needs.
Organizations can choose the package that fulfils most of their requirements.
It covers packages for low, medium and high usage.
Based on the current requirements, the customer can upscale or downscale the package.
Pay per user:
The more the users, the higher amount you pay.
It can limit the adoption of cloud services.
Not fit for large employers.
It can shoot up the budget if the number of users increases as the organizations scale up.
It is important to identify business needs and choose the payment model accordingly. Now, let us move on to the top cloud service providers.
Currently, Amazon, Microsoft, Google, and IBM are ruling the space. They all have carved their niche in different categories. Let us compare what services they offer and how much they charge.
Amazon Web Services:
It is a leading player in IaaS and PaaS domain. Their most popular products are:
Elastic Cloud Compute (EC2)
Elastic Beanstalk
Simple Storage Service (S3)
Relational Database Service (RDS)
The strength of AWS lies in providing comprehensive admin controls when it is accessed from the user's machine or mobile device. It enables users to create their unique encryption key. Check out AWS Full Course for in-depth understanding.
Another feature that makes AWS popular is customization. At very cost-effective rates, AWS allows users to access EC2 web services.
AWS boasts of the largest global footprint. It has 78 Availability Zones (AZ) and will launch 9 more AZs shortly. AWS has a strong presence in 25 geographic regions the world over.
AWS primarily offers three pricing models:
Pay as you Go: It provides flexibility to businesses whose cloud needs keep on varying from time to time. By selecting this model, the client can reduce the risk of overprovisioning or missing capacity.
Save when you commit: When the client commits to spending a specific amount that is measured on an hourly basis for AWS services, he receives savings plans in an exchange.
Pay less by using more: This is a perfect option for the businesses that are scaling up. The more you use cloud services, the lesser the cost per GB.
Microsoft Azure:
Microsoft is considered the most intelligent cloud because of its wide array of offerings. It provides seamless infrastructure for existing or new apps. It offers users a facility to increase cloud capacity as per demand. The strengths of Microsoft Azure are:
It is compatible with Windows and Linux VMs (Virtual Machines)
And It offers a free trial for 12 months
It provides comprehensive cloud catering to varied business needs.
The cloud transfer with Azure is quick and easy.
The added advantage is that MS Office products like Word, SharePoint, Power BI are available in the cloud known as Office 365. It is one of the most convenient clouds for developers as they can utilize various tools via Azure.
Azure pricing model:
Unlike AWS, Microsoft Azure does not have defined pricing models. Their discount and offers vary from customer to customer. So, in order to track down the costs, you have to sit with their sales representative and understand the nitty-gritty.
Also Read: Impact of Cloud Computing in Different Industries
Google Cloud:
IaaS and PaaS are Google cloud's strengths. Millions of users are creating customized business solutions using Google's modular cloud services. The pros of Google Cloud are:
It offers an infrastructure that is multi-layered but secured
And It protects everything that is stored on the cloud with various authorization methods
IT is a more transparent platform.
The popular tools offered by Google cloud are:
Compute Engine
App Engine
Container Engine
Cloud Storage
Big Query
Google Cloud pricing model:
Pay-as-you-go: It is ideal for users whose cloud usage is inconsistent. Though it offers flexibility to add or remove services as per requirement, it turns out to be an expensive option as the client would have to pay on an hourly basis.
Free tier: Are you still figuring out whether you want to move to the cloud or not? Google offers a free trial for a wide variety of services for a specific period. You can try and decide if it suits you or not.
Long-term plan: Google's long-term plan is perfect for the clients who have decided to shift to the cloud. In exchange for a commitment to use Google cloud services for one to three years, you can get a great savings deal.
Google, being the largest public cloud offers several services that are "always free". Organizations with low requirements can optimally utilize this option.
Google is one of the most widely available cloud services with its presence in more than 20 geographic regions, 61 Availability Zones, and over 200 countries.
Also Read: What is Google Cloud Platform
IBM:
This tech giant company is a frontrunner in cloud services as well. It has a prominent presence in SaaS, IaaS and PaaS offerings. Some of the key features of IBM's cloud services are:
It offers services that comprise both virtual and hardware.
These services facilitate public, private and even management networks.
Combining virtual-based and hardware servers, it provides more control over the cloud infrastructure.
The client can even solely access the entire server.
This is what sets IBM's cloud services apart from the others. Undoubtedly, it has become the first choice of companies seeking performance improvement. Plus, it can be customized the way clients want, eliminating charges for unused services.
IBM pricing model:
Pay-As-You-Go: This model is a perfect starter pack. It does not require any long-term commitment and the users have to pay only for what they use.
Reserved instances: The users get heavy discounts and guaranteed capacity on committing for 1 year to a 3-year term.
Subscription and commitments: The users can get discounts across the IBM cloud platform. They have to pay only for the services they use.
Oracle:
Despite a late start, Oracle is gaining market share in the cloud space at a significant pace. It offers Iaas, SaaS, Paas, and DaaS (Data as a Service meaning Oracle's data on the cloud) solutions. Its popularity is not as huge as AWS or Azure, but it has a growing and committed user base. And Its strengths are:
Its core focus is on database
All strength of Oracle software is transferred to the cloud
Also It is the only cloud service provider that offers IaaS and PaaS as a part of cloud solution
And It facilitates the superior performance of all applications.
It claims to be the fastest-growing network of the global data centre. currently has 37 cloud regions and is planning to launch 7 more in 2022.
Oracle pricing model:
Oracle offers a uniform pricing model for all. Its pricing structure is simple and they offer discounts, license portability, and rewards upon subscribing to their services. Using Oracle Cost Estimator, you can get an idea about how much you will have to spend for the required services. Cloud computing is the future of business.
With the growing IT ecosystem, businesses cannot afford to keep their data restricted to a single system. Plus, their requirement for data storage is increasing by leaps and bounds. Sooner or later, all businesses will require to shift to the cloud. The earlier, the better. Therefore, if you are considering cloud migration, weigh your options well, evaluate your requirements and choose a service provider that fits well and can provide high-quality cloud application development services.