Proven Benefits of Owning a Multiple Monitor Setup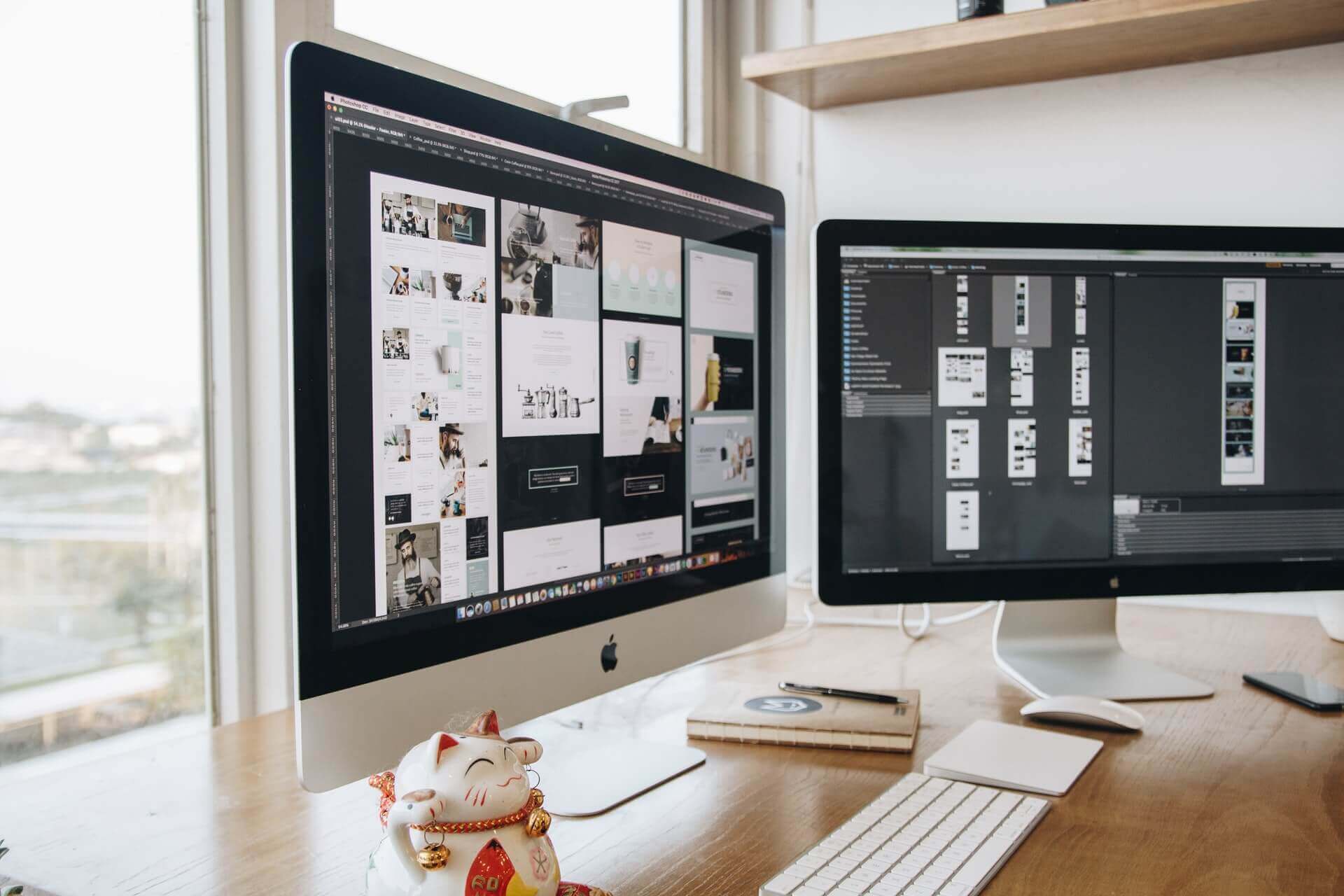 Are you fed up with scrunching over your laptop screen? Perhaps you're getting backache and you're wondering how a 6 monitor setup can help you? Click here first to get more details on the equipment. You'll quickly see how awesome a multi-monitor system looks. Moreover, you'll enjoy many benefits including greater comfort and ease at the same time. 
Why You Should Own a 6 Monitor Setup
You should plan ahead before you dive in and splash out on new monitor screens. Of course, you might also decide to upgrade your own computer but it's worth pausing and thinking about how you want to use your multi-monitor setup. 
Do you want to start playing high-resolution games with your 6 monitor setup, for example? This means you'll need a powerful graphics card that is at the slightly higher end of the budget range. Other considerations are what type of input ports you have and if you need to get a discrete graphics card. 
Alternatively, you can settle for a mid-range computer for your 6 monitor setup which is more than good enough for most users. In that case, you're looking at around $1,500 for a desktop and around $2,000 for a laptop. On top of that, you'll need the cables and monitors but once you're set-up, you can enjoy the following advantages: 
Combine play and work
Optimise your workflow
Maximise communications
Easier video editing
Better comparison viewing
Boost your comfort levels
Combine play and work
Let's start with the fun part. Having multiple monitors gives you so much flexibility that you can have one screen for games and others for work. Moreover, you can go into display settings to make sure your displays are extended so that your 6 monitor setup is essentially one large screen.
Video games look awesome on a large 6 monitor setup screen such that you'll almost feel that you're actually inside the game. All this is thanks to your video card, sometimes referred to as display adapters. This piece of hardware powers all the graphics on your monitor screens.
Optimise your workflow
With all the extra space your 6 monitor setup gives you, you can lay out your work in order across your monitors. It's almost as if your to-do list is spread out one by one on each of your screens. In fact, studies state that productivity increases anywhere from 20% to 40%.
That's also why it's good to plan ahead and think about how much work you have at any one time. This will also help you decide if you simply need to look at dual monitor setups or really go for the full multi monitor system with 6 screens. Of course, it's your personal choice and you can even gradually build up from two monitors if you prefer.
Maximise communications
Talking to people online is an incredible invention but we all know it's not quite the same as seeing people in person. We miss so much body language when talking on screen and sometimes we can't even see their eyes properly.
Now, with your 6 monitor setup, you can expand the images of the people you're talking to. This makes it easier to see them clearly and to get a better connection with them.
Easier video editing
Most motherboards have good graphics cards that can power a 6 monitor setup. Of course, it's worth checking if you have at least 4GB or ideally, 8GB. Then, you'll find that your videos and images also have higher resolution.
Furthermore, you can spread out your video bins when you're editing in an app. This means you can enlarge focus points where you want to trim or cut with less chance of making mistakes.
Better comparison viewing
You'll love what a 6 monitor setup does to your online shopping experience. With all the extra space, you can lay out the various products you're researching and compare them much better. Of course, that also applies to work documents and anything else you're reviewing.
Boost your comfort levels
We spend so much time in front of our screens but a 6 monitor setup can be much more comfortable for you. Thanks to adjustable mounts, you can make sure that all the monitors are oriented correctly for you to avoid straining your neck or eyes.
Naturally, you should think about cable management so you don't have overly long cables to your power supply unit that can trip you up. That's often why people get external video ports to avoid buying too many conversion cables
Parting Words on Owning a 6 Monitor Setup
It's worth considering good quality equipment when buying digital technology. You'll have fewer problems and you'll spend less in the long run because you'll avoid upgrading all the individual pieces all the time. After all, you want the benefits of a 6 monitor setup along with ease of life. These days, you can get fairly cheap equipment that's perfectly good. You can then sit back and enjoy greater productivity as well as having your very own games room.