Top 9 Emerging SEO Trends To Boost Your Ranking In 2022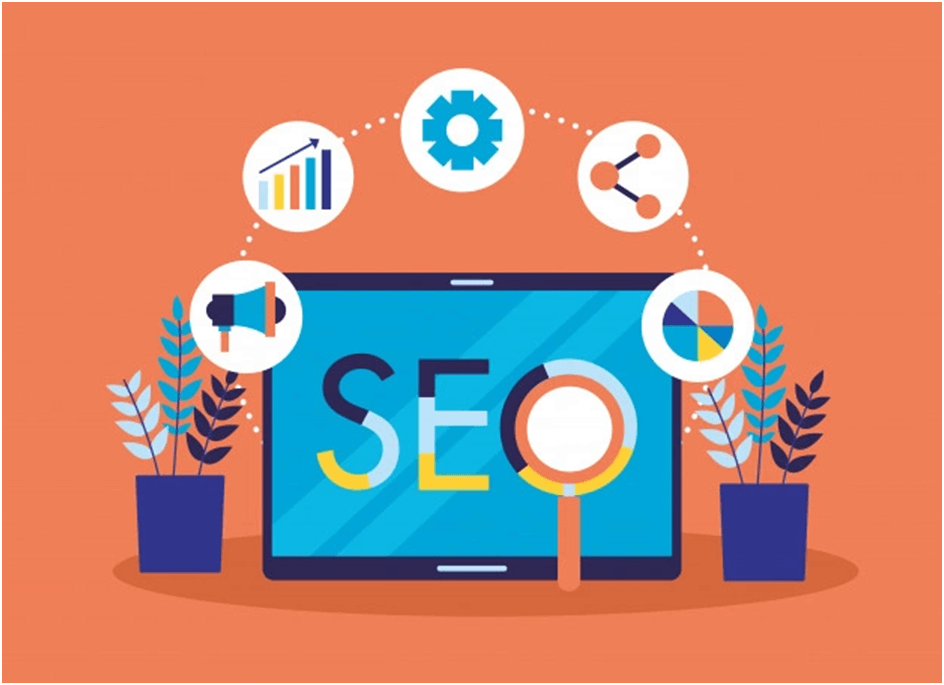 If you want to remain competitive in 2022, staying up to date with the emerging SEO trends is vital. So in the new year, you must update your SEO tactics to stay on top of the latest search engine algorithms.
Here is a list of the top emerging SEO trends that every SEO Trend will focus on to enhance your website rankings in 2022.
Website Optimization
While you can optimize your website to boost your rankings using keywords, you can also use the latest web technologies to optimize your site. For example, Google's voice search has made it possible to find content by simply talking to it. Besides that, you can use ALT tags for your images so that screen readers can dictate them. This way, you can make your content accessible for those with disabilities.
Featured Snippets
People are using virtual assistants to answer their questions, and Google aims to give them as much information as possible in a short amount of space. Snippets are an excellent way to maximize the amount of time that your site visitors spend on your site. These snippets are generated automatically by Google, and they are very useful to your site rankings. Not only do they boost your ranking, but they also increase the amount of time that your visitors spend on your page. In addition, featured snippets help you capitalize on the rise of voice technology, which is increasing every day.
According to any reliable SEO Agency, adding keywords to your video's title and description is a great way to help Google find the snippet content. Featured snippets are also a great way to boost traffic to your website. People tend to click on featured snippets more often than the top listing for a search term, so it's important to optimize your videos for these featured snippets.
Also Read: How to build your Successful Career in Digital Marketing
Q&A Content
People are increasingly searching the web for answers to specific questions and problems. By focusing on providing smart solutions to their questions, your site can attract organic traffic and retain your visitors longer. In addition, you can build trust among your target audience by providing solutions to their problems. Such trends are likely to continue in the foreseeable future, as Google is expanding its search capabilities with AI-powered results.
Content Longevity
You should always keep your content's longevity in focus. This is another trend followed by almost every SEO Company. To maximize the value of your content, consider adding more detailed information, longer copies, and more targeted keywords. This will increase your site's organic traffic and increase the number of time visitors spend on your website, thus improving your search rankings.
Content Repurposing
While creating content is relatively easy, you need to make sure that it stays relevant and useful over time. As long-form content becomes more prevalent, experts working in every SEO agency have realized that it is crucial to keep delivering fresh content that stays relevant for longer periods of time. Unlike news items with a short lifespan, your content should focus on the common questions that your user base is asking and revolve around the ideal new customer.
It is important to create content that will stay relevant and long-lived to boost your ranking. Content repurposing allows you to rework your existing content into a new form and reach a new audience. This keeps your website's content fresh while saving resources that may have been outdated. In addition to that, it also brings fresh content to your website. This way, you'll ensure that your content remains relevant to your audience and is viewed as high-quality. You'll also increase your website's traffic and increase your revenue.
User Search Intent
One of the most important SEO trends for 2022 is understanding the search intent. You must understand the intent of your visitors when they perform searches online. By understanding what your users are looking for, you can create relevant content. For example, if your site is focused on the retail industry, you can make it more helpful to your audience by providing more information. This will also increase your sales. If you are targeting a broad audience, you can target these audiences with long-tail keywords.
Optimizing for user intent is an extremely important trend being followed by every SEO company, and it is important to understand your visitors' search intent when creating content. For example, a user who is looking for a restaurant can ask questions about the ingredients used in a meal. If they are looking for an apartment, they will look for a good locality and affordable rates. If they're looking for a vacation, they want to book a hotel. The best way to increase your traffic is to create more relevant content for your audience.
Page Loading Speed
The next major SEO trend tactic leveraged by every SEO company is to optimize for page speed. While Google has always favored websites with relevant content, the algorithm has become increasingly more intelligent in 2022. By optimizing for page speed, you can increase your website's page rank by 4%. This will make your site appear higher in search results. However, it will still be essential to optimize for local searches if you want to be competitive in your area.
User Experience In Focus
The use of content that is relevant to the users will help you get a higher page ranking. While optimizing for the correct keyword will be important, the more relevant the content, the more likely Google will give it a higher ranking. This means that quality content will drive more visitors and improve your website's ranking. But how do you make sure your articles are relevant? The answer is simple; provide a great experience.
Video Content
Videos are another SEO trend that will help you boost your rankings in 2022. Video content is highly beneficial for marketing and SEO, and it helps establish your brand as an expert and helpful resource. Social media platforms like Facebook and YouTube have adopted the latest changes in Google's algorithm to make your videos more relevant. Ask any SEO agency; the best way to create and optimize your videos is to add your video content to your website.
So, in conclusion, for your website to be on top of search engine results, you will need to offer what your customers are looking for SEO company in NJ and use these latest SEO trends to enhance your website's success.