4 Stationery Staples that are a Must Have for Every Business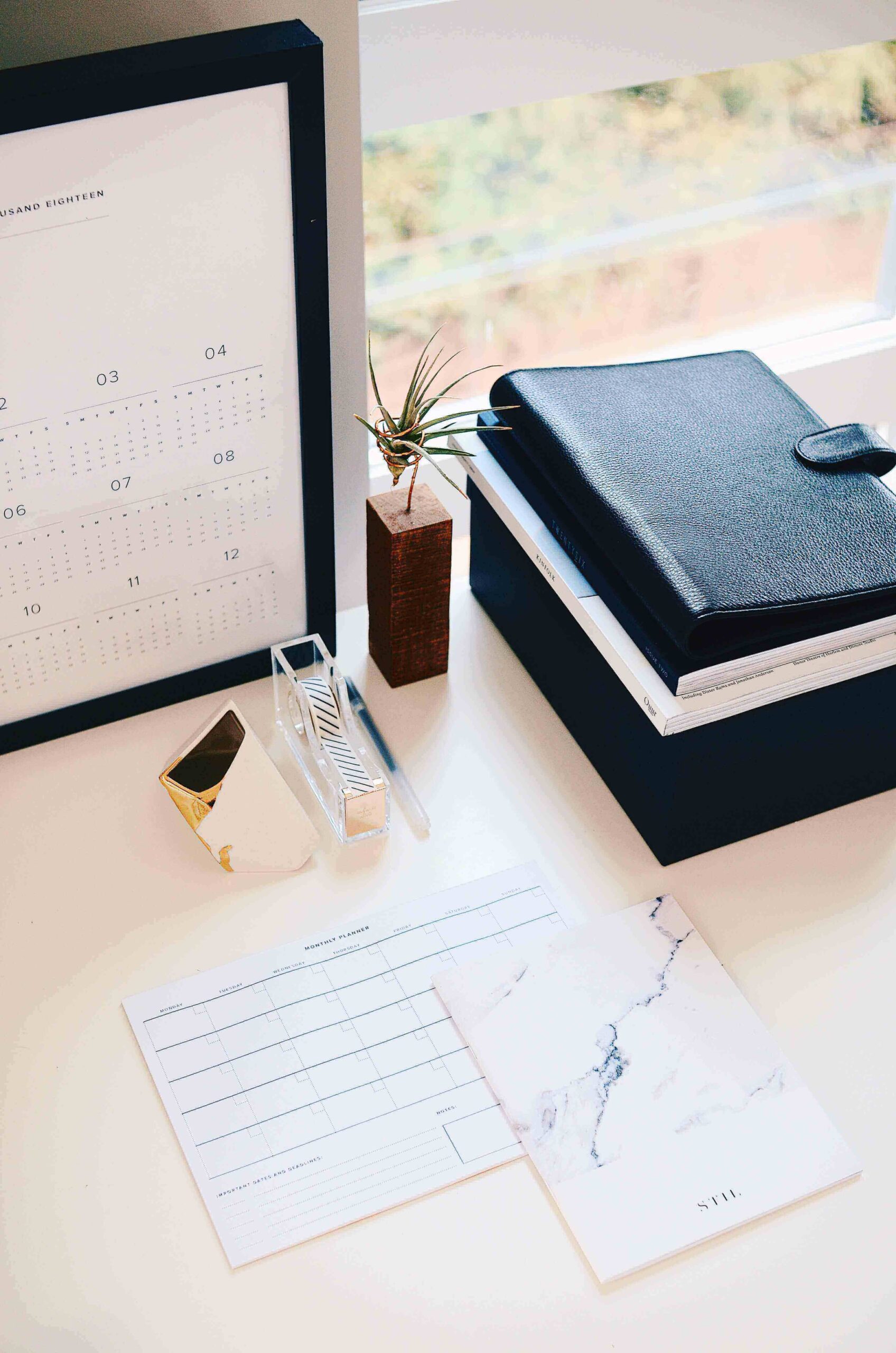 There are a lot of things that go into making a business successful – smart operational strategies, a proper cash flow, and a solid board of directors are just some of them. But perhaps, the greatest element to business success is sound communication.
Whether you're conversing internally, with your clients, your investors, or your vendors, the way you choose to communicate leaves a lasting impact and can often have a direct effect on how well your business does.
To facilitate your communication, and to make sure that you always nail the spot, it's important to have some aiding material. Yes, business stationery is what's in the books, and with the right choices, you can really take your communication up a notch!
Here are four pieces of stationery that are a must-have for every business:
Business Cards
There's no arguing about the power that a business card holds. The epitome of professionalism, a business card helps relay important information about your business – such as your basic product or service and your point of contact – in a concise manner that is perfect for safekeeping when on the go.
Not only are business cards among the most efficient ways to exchange information, but studies show that for every 2000 distributed business cards, firms experience a 2.5% increase in sales. Sounds like a win, doesn't it?
But to make sure that of the billions of business cards printed each year, yours stands out, you need to employ some serious design skills. And there's no better place for your design woes than PosterMyWall with its dozens of free business card templates and easy-to-use interface. Once you're on the platform, you'll fall in love with designing, easily producing the business card of your dreams!
Also Read: Actionable Tips To Build A Tech-Savvy Business
Letterheads
Whether you've got a piece of information to relay to a new employee or a business matter to be finalized with a client, a letterhead is the way to go. Not only does your letterhead represent your business's brand image, but it also helps convey serious and sometimes confidential information.
And not to mention, since a letterhead will have the business's stamp and a signature from senior personnel, it helps safeguard conversations where certain decisions or finances are talked about.
Of course, the key to commanding attention with your letterhead is to turn the mundane into something captivating. Play up your brand's imagery and choose tasteful fonts that turn the same old date and address into something that catches the eye. And if you're worried about doing all this, then you can try customizing these letterhead templates.
Quick, easy, and with great variety, PosterMyWall makes letterhead designing a breeze – and that too for free!
Brochures
While social media is a great tool for housing any and all information about your brand, sometimes you need to deliver information to your customers in a handheld manner. And for that, brochures are best!
If you're thinking that brochures are a thing of the past, well, then you're in for a surprise. Research shows that a whopping 61% of people purchase an item or service after seeing it in a brochure. Not only do they allow marketing efforts to directly reach your target consumer, but you can also add discount vouchers to them, making your recipients more likely to make a purchase and drive up ROI.
Make sure to add in relevant information to your brochures, such as contact details and any special deals or seasonal promotions that you have going on. And of course, make the design eye-catching and inviting, and your brochures are sure to be a success!
Also Read: 5 Effective Ways to Boost Your Lead Generation Efforts for Your Business
Invoices
Fancy stationery aside, one of the most important stationery staples that a business needs are its invoice. Not only does it help carry out financial transactions, but it's also responsible for record-keeping, and not having one can cause serious business problems down the line.
While it's best to keep your invoice design simple to not overshadow the actual information, you can upgrade from a dull invoice list that isn't on par with your business branding.
Incorporate your brand colors, play around with subtle background imagery, and choose an elegant font. And if you're fresh out of ideas or simply aren't in the mood for a from-scratch project, then you can check invoice templates. Free, easily customizable, and with ready-made templates, you'll surely find an invoice that catches your eye!
So, if you're looking to upgrade your business with some stationery offerings, then these staples are the way to go! Just be sure to design everything in accordance with your business's branding and you'll be all set.