Spotify Playlist Stuck on Waiting to Download Error (7 Quick Fixes)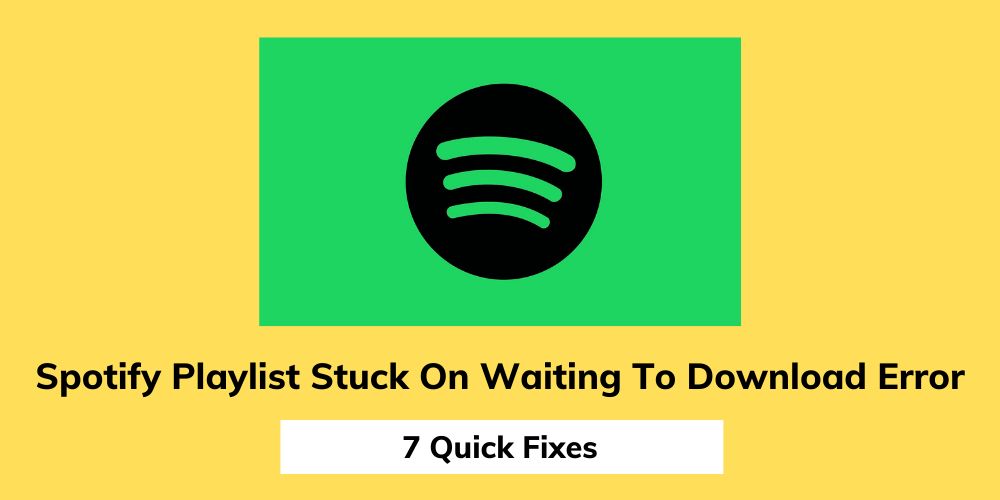 Spotify premium is a great way to download your favorite songs and playlist and enjoy it offline.
However, some Spotify premium users are facing issues in downloading songs, and playlists on Spotify.
And that's what we are going to discuss in this article.
So, let's get started
How to troubleshoot Spotify no downloading playlist error?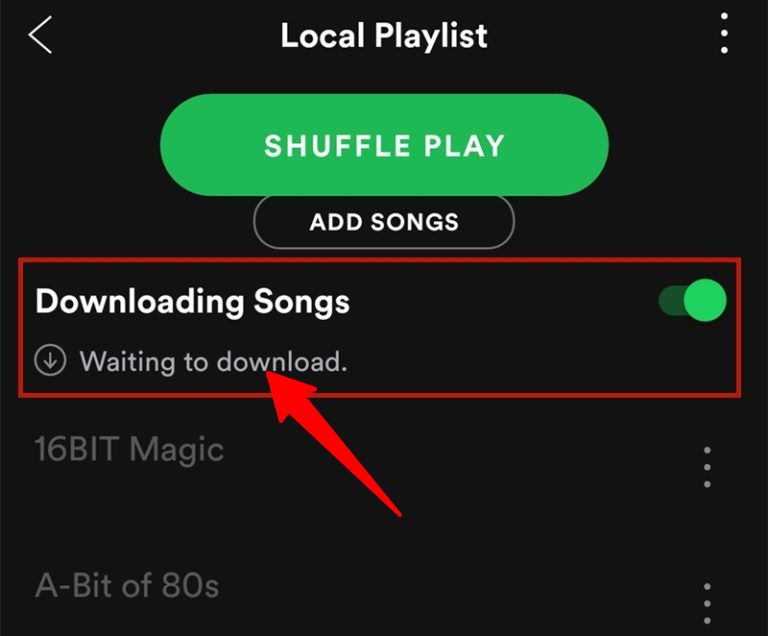 Here are 7 fixes that you can do to fix the playlist not downloading error on Spotify:
Fix 1 – Check if you have a proper connection
First and foremost, you have to check whether you have a proper internet connection or not.
It can be possible that Spotify is having this issue because you don't have a stable internet connection.
If you are using Spotify on your Smartphone then you can click on the settings icon at the top.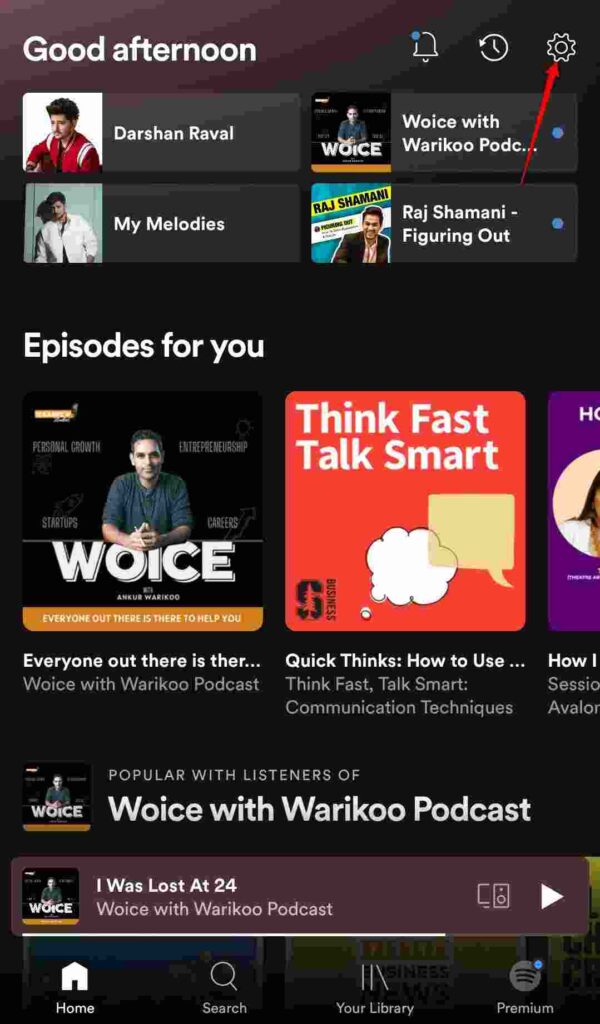 After that go to the audio quality section and turn on this setting if it is off.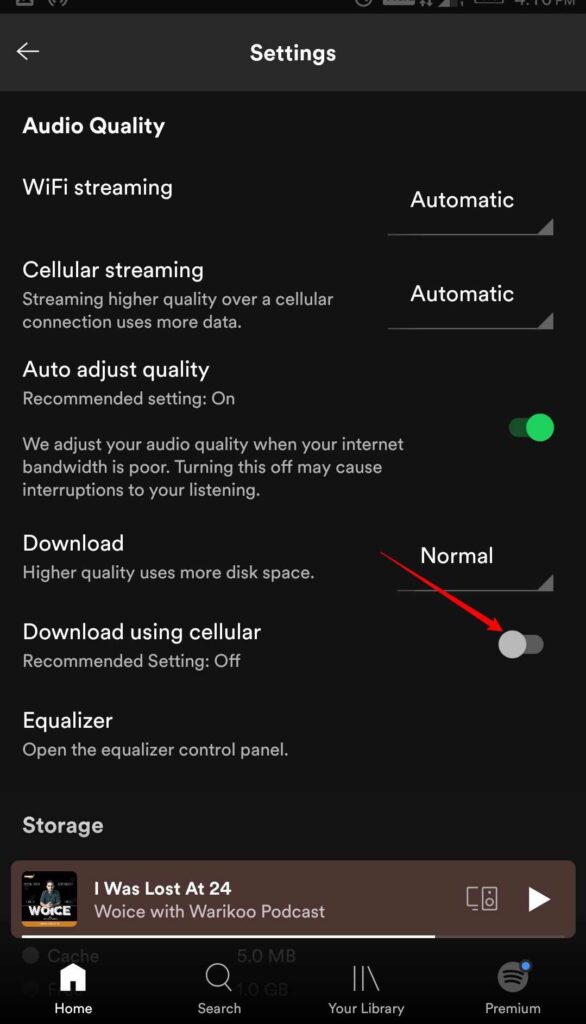 It would allow you to download the songs on the cellular connection as well.
Fix 2 – Check your device storage
Next, you have to check the storage of your device. This could be the main reason why Spotify is struck on the waiting to download option.
You can also clear the Spotify cache by clicking on the settings tab, go to the storage section, and click on the delete cache option.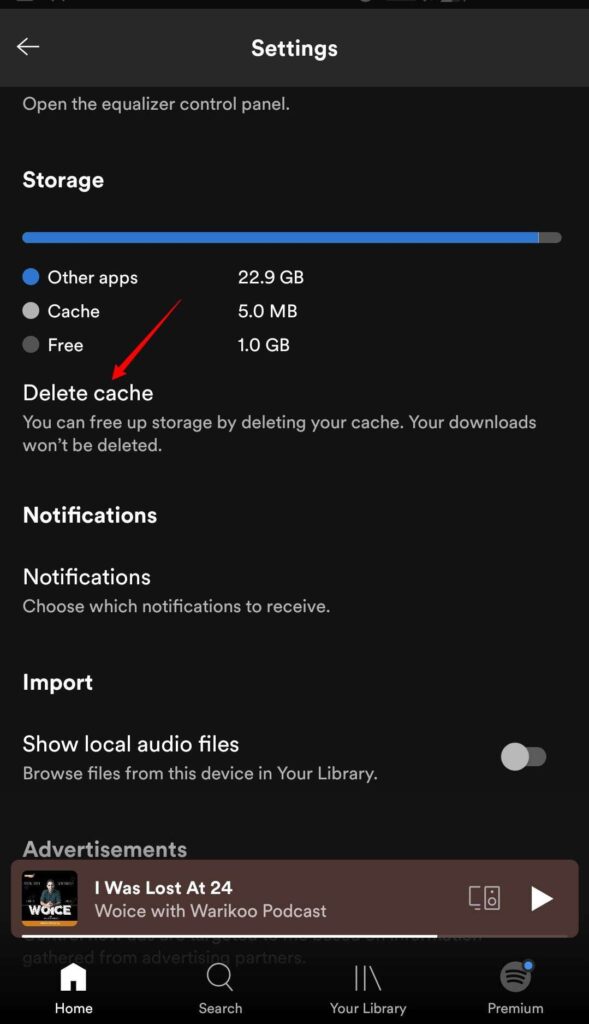 It would clear the cache and hopefully would solve this problem too.
Fix 3 – Use Spotify Premium
This might sound silly but this problem could indeed arise because you don't have a Spotify premium subscription or your subscription has been expired.
So, in that case, check whether you have a Spotify subscription or not and if not then renew it to fix this problem.
Also Read: Why Is Mobile Marketing Extremely Important for Modern Companies?
Fix 4 – Uninstall and install Spotify again
This is the only fix that can solve almost all the problems that occur in the Spotify app.
You can try to uninstall or install the Spotify app again and if it fixes this problem then that's great.
Fix 5 – You are using too many devices
Spotify premium allows you to download songs or playlists up to 5 devices and if you download songs on the sixth device then Spotify would show you this error.
So, check whether you are using the download feature of Spotify on too many devices.
Fix 6 – You have downloaded a lot of songs
This problem can also arise if you have downloaded too many songs on Spotify.
Spotify allows you to download up to 10k songs on Spotify and if you download more than that then this error would come.
So, check the number of downloaded songs on Spotify.
Fix 7 – Disable Antivirus or Firewall
Now if you have done all the fixes mentioned above and none of them has solved this issue then you can try to disable your device's antivirus or firewall.
Sometimes this can cause this issue in your Spotify app. So, either whitelist Spotify from your device's antivirus or firewall or you can completely disable it as well.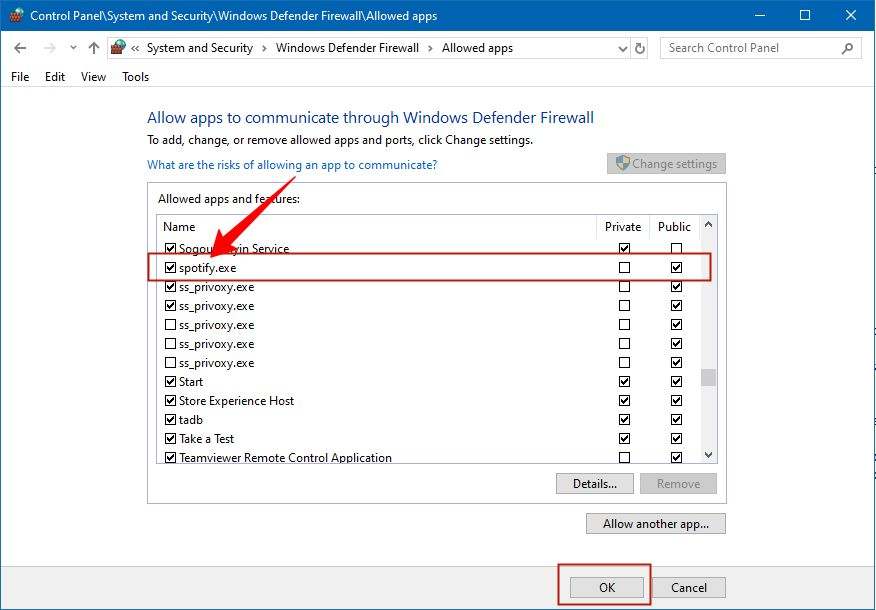 Even after doing all these hacks, it might be possible that the problem won't get solved so in that case the problem is from Spotify's end.
And in that case, you can wait for its next update which would surely fix this problem.
Over to you!
These kinds of small issues and bugs regularly come to Spotify as it is one of the biggest music streaming platforms.
However, the good thing is that the Spotify team always tries to fix these issues ASAP
If you have any queries or suggestions regarding this blog post then feel free to connect through the comments down below.
Share this blog post so that it can help other people like you!
Author Bio
I am Shubhaa, the face behind CrazeForGadgets.com. I am a fitness enthusiast and love to experiment with new things. I am very much attracted to gadgets and love to explore everything about anything launched. Being a Science Graduate, I am always fascinated by new things.