Should you take your online business into the real world?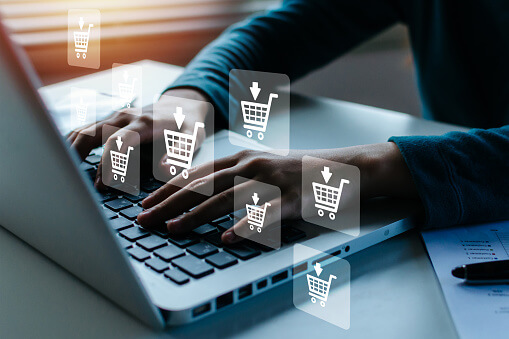 Running an online business has a long list of benefits over its bricks-and-mortar alternative. You will enjoy the flexibility of working from wherever you want to, you will have far lower overhead costs, you can quickly adapt your company to changing market conditions, and you can choose a team based purely on ability, rather than whether they are close to your offices or not.
Furthermore, an online business can expand or contract almost instantaneously, which makes you far more resistant to economically challenging times or months of poor cash flow.
However, running a purely online business has its drawbacks, too. For starters, if you are growing your business into a large entity (with countless team members and a complicated supply chain) you might find it tricky to keep track of every moving part from your laptop.
Having an office space enables you to physically interact with your team, provides an address for customers to come to if they want to talk, and makes your brand look more professional as a result.
It is a difficult decision to make, but here is everything you need to know about whether to take your online business into the real world.
The moving process can be complicated
One of the most important aspects of transitioning from an online business to a bricks-and-mortar affair that you need to be aware of is how difficult it can be to shift your team into an office.
Firstly, your team may be dotted around the world, which somewhat negates the point of having everyone together in one place. As a result, you may need to start headhunting in one particular area before you take up offices there, to ensure you have a large enough team to warrant the move.
If you do make the move, it may be useful to use a man with a van service to help transport office equipment and other supplies (there are services across the UK that can help with this).
Think about your overheads and cash flow
Another aspect you need to consider is your overheads, and whether that might change if you take up a physical office or other "real-world" space.
Your current business is built around the minimal overheads of an online company and may be completely changed by the additional strain caused by larger overheads.
For example, you may take the fact that you can easily ride out economic storms or months of poor cash flow for granted, because there is little you actually need to pay for month on month.
As a result, you can afford to have a more unpredictable business that can be aggressive with its targets, knowing there is little that can go wrong. Unfortunately, this changes from the moment you become a bricks-and-mortar business, so crunch the numbers and come to your own conclusion.
Ultimately, your cashflow will need to increase substantially as a result of the move in order to make up for the huge hit to your profit margin and to prevent you from becoming overexposed in times of financial crisis.
Also Read: 7 Tricks To Make Your Small Business Large
Consider your long-term targets
Ultimately, you need to ensure that you are making this huge decision for the right reasons. This might sound obvious, but you would be amazed at how many companies fail simply because the owner makes a drastic move out of nothing more than ego or desperation.
For example, you should not be renting or buying office space if you are only doing it to look more legitimate or to make it feel as if you have "made it" as a company.
While it is satisfying to walk through your own building to your office, it is not worth the severe risk it poses to your company.
However, if your business would legitimately benefit from the decision and it is in line with your long-term goals, then it could well be the right call.  It all comes down to identifying your long-term business goals and aligning every decision you make with them. If you want to grow into a multinational company that requires a real-world presence to function properly (like Amazon, for instance), then it makes sense. If not, then it is certainly not worth the cost.
Also Read: Why do Small & Medium-Sized Businesses Need Mobile Apps?