Proven Content Marketing and SEO Techniques to Get Increased Traffic in 2022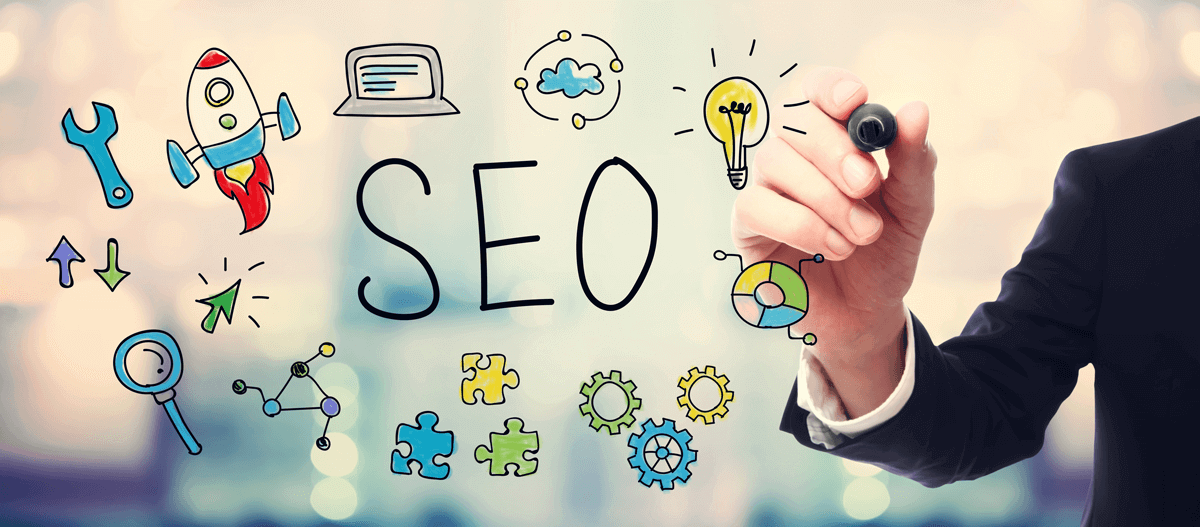 Search engine optimization has transformed in the last few years. It is now thought of as a mere exciting marketing concept to increase traffic on your website.
But according to some professionals, content marketing costs 60% more than traditional marketing and it also generates three times the results.
Some professionals have also discovered that the business houses that have adapted content marketing strategies witness 6 times more conversion rates compared to companies that are still following traditional ways. Every business should implement these tried and tested marketing strategies to survive the market. Before we proceed with the SEO, lets us learn the two  most common traffic that came to your website:
This type of traffic improves the brand reputation and is loved by all marketers. Organic traffic improves brand recognition, improve the credibility of your company.
Inorganic or direct traffic is the most common traffic, but this type of traffic is also worthy of notice as it is said that more than 50% of the traffic comes from these types of visitors.
Let's understand what is content marketing strategy:
Content marketing strategy is a type of marketing tool that has proved to be effective in engaging, attracting, and retaining customers by publishing relevant content.
This helps you to maintain a strong authority, Brand and eventually helps your business stay at the top.
Let's check out some content marketing and SEO techniques to increase traffic :
1. Original content
After a while, the content can get old. Here's how to get your content to rank again.

You have a blog that you previously published, and now all you have to do is update it because people forget to do so, and it will show as a new piece. If you update the content, it will appear more enticing.
You'll have to change it in the same way, but without changing the URL. Simply relaunching some of your previous content with a few new tweaks can result in significant increases in organic clicks.
2. Use meta tags
When Google displays your website to those who have searched for it, the meta description is the first portion they view. It is one of the most crucial suggestions that should never be overlooked. Google does not always replicate search engines.
However, if we need to quote a sentence from another link, or if you publish duplicated content on your website, your success will be short-lived. Using multiple meta-descriptions might also lead to problems. Installing all in-law set packs will fix the duplicate meta tags if you're using WordPress.
3. Backlinks
Linking your website to others is called backlinks. Many websites link to your website and they provide a great indication that your information is worthy and valuable. Linking has always remained one of the smart ways to search engine optimization strategy.
 If you link your content to some notable influence,  and if your post is valuable they can link you back, share the Post and email it to their subscriber. But link building is not only about quantity, it is more about quality which builds trust between the visitors and the company.
Also Read: 6 Different Types of Visual Content to Increase Website Traffic
4. Amplify your brand reputation
The Majority Of the customers using social media for shopping want to make sure that they are using a true and trusted brand. Therefore it becomes very important to protect your online presence. Through better content and strategy you can demonstrate your expertise, and this will increase your brand authority. Search engines will then suggest your website to more and more visitors. This will all result in becoming your customer.
5. Removing unnecessary links.
Links are a great way to increase your visitor rate but it is only helpful if used in an organized way.
For instance, many people who claim to be SEO experts try to use links sometimes which are irrelevant which backfires as it gives a negative impression on your webpage.
The user wants information on that particular topic and if he clicks and doesn't find relevant information that surely appears like a scam.
Make sure you have relevant links used to grow your business in 2022.
6. Use Short URLs
Some of the non-technical ways to optimize your on-page SEO include using short and descriptive URLs for your content. This is relatively easy for anyone Just starting with SEO. An effective URL should include :
Keyword – don't forget to include one or more keywords that you are targeting.
Easy and understandable – the URL should be easy and it should cater to the Human eye. The URL should be easy for the readers to easily comprehend. It allows the users to easily catch what the content is about.
Concise – visitors generally prefer short and concise URLs. Make sure to keep them within 60 words. Writing big URLs affects your website's ranking by pushing it downwards.
7. Crete FAQs
The category has been in trend lately and it is quite tough to get better at it every time but what you can do from your side to get more traffic is to make your FAQ schema catchy so that it could positively influence people to click on your pages.
Make sure that you have those FAQs on your page and that you only use them so that it becomes sorted for people as well and you can get those early views. The marketer can also use new features like voice search as they are going to be the future of searches. Voice search can help you boost your traffic to your website in the upcoming time.
Also Read: 9 Branding Digital Marketing Areas Every Startup Should Focus On
8. Keep upgrading
The easiest way to increase the traffic on your website is to keep upgrading your content. According to some experts, upgrading helps you to increase traffic by around 50%. 
Some of the tips for upgradations are:
Keep replacing the old reports with the new ones.
Before uploading the analyze the data
Use analytical tools for SEO analysis from Incrementors
Use shorter sentences.
Keep adding multimedia to your content
Keep your website mobile-friendly, change the font that suits both desktop and mobile users.
9. Don't forget to target the keywords
Keyword targeting is an important method to drive traffic to your website and by doing this you can target good organic traffic. The keyword search should have a high search volume because they only decide the quality of your content. So make sure to keep a few things in mind before deciding the relevant keywords:
Find keywords gaps
Use SEO tools
Understand the keyword before writing on it
Target the relevant keywords in your content
Use related keywords to increase huge traffic.
10. Quick Website
Page speed is a very crucial factor in SEO. Earlier people had to wait for 5-6 Minutes to fully load a website. That was never a good experience, but today it does not work like that.
A slow website tends to irritate the visitors and ultimately discourage them from buying the products from your website. To hone your skill you can use Incrementor lead generation to get better with the website. According to some consultants, people often abandon the website if it takes more than 3 seconds to load. Therefore businesses must remove anything that affects the speed of their website.