Top 5 Trends That Can Make A Positive Impact On The E-commerce Industry In 2021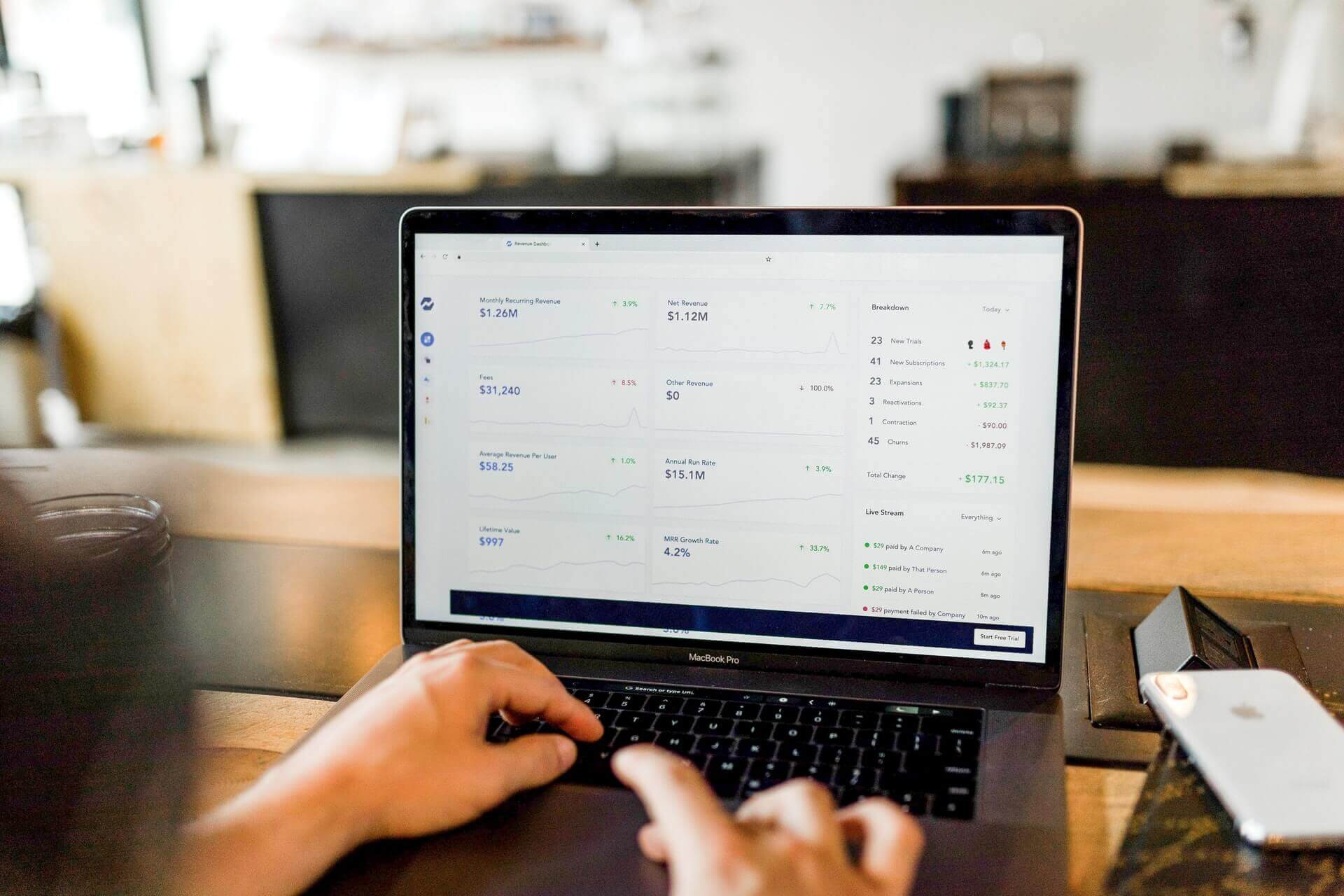 In the age of automation, e-commerce has emerged as a powerful trend that is expected to shape the future of the digital industry. To stay ahead in this competitive market over the long term, retailers will have to remain wary of changing customer preferences and leverage technology to offer more innovative solutions.
"In 2016, almost nine out of 10 Internet users worldwide were purchasing products online at least once per month." So there's no doubt about it: e-commerce is big.
Not only are global markets becoming increasingly interconnected through technological advancements like social media and mobile commerce, but consumer expectations are also reaching higher levels than ever before. Shoppers want convenience. They want a choice. They want quality products. And they want all of this at the best possible prices.
This is where e-commerce comes in. By providing an online shopping experience that meets or exceeds customer expectations, businesses can not only increase their profits but also build a base of loyal customers who are more likely to return in the future.
What are e-commerce and its importance to business?
E-commerce or electronic commerce or internet-based commercial activity involves the buying and selling of products or services over digital and electronic channels such as the internet. Digital channels may include marketplaces, websites, mobile apps, social media, online ads, etc. Ecommerce is a broad term for any kind of commercial activity conducted through the internet (sometimes called cyber commerce). It includes transactions where businesses offer products and services sold directly to consumers via web portals. Businesses can also use third-party intermediaries like shopping carts, ad servers, payment processors, etc to help them with e-commerce transactions.
Top Trends That Can Make A Positive Impact On The E-commerce Industry In 2021
1. Augmented reality
One trend that you must watch out for in e-commerce is the increasing use of augmented reality (AR). This new technology allows you to see what the product will look like in your own home before purchasing it. This can be a valuable tool for online shoppers, as it can help them to make better decisions about what products to buy.
More and more shoppers are starting to question the authenticity of their purchases. Augmented reality (AR) provides an excellent way to do this, by allowing customers to view products in a realistic setting before making a purchase.
Many businesses are finding that using AR can make shopping easier and more appealing for their customers; thanks to this, the use of this technology is only going to keep growing.
2. Artificial Intelligence (AI)
Another trend that you need to be aware of is the increasing use of artificial intelligence (AI) in e-commerce. This technology can help businesses to improve their customer service and increase sales. One of the most exciting things about AI is that it can be used in many different ways. One specific use for this technology would be creating chatbots or virtual assistants who help customers with their problems by acting as personal guides and counselors on demand! These chatbots can answer questions about products, help customers to find items on websites, and provide recommendations.
Artificial intelligence (AI) has been around for a while now but hasn't really managed to capture the attention of shoppers or businesses – until recently that is. AI-powered personal assistants such as Siri have become increasingly common in recent years, with many consumers considering them a novelty or just another tool in their lives. However, rapid advances in machine learning mean that they're becoming more powerful than ever before. While most people associate AI with e-commerce, it's moving into other areas too, including customer service and marketing.
Consumers expect personalized experiences when they buy, and AI helps retailers provide that. Plus, AI also enables retailers to track customer behavior in real time. So many companies now use AI to track shopping patterns on competitor sites, for example. It can even be used to predict future purchases based on prior purchase history.
Also Read: Selecting The Right ECommerce Development Platform
3. Voice Search Will Take Lead
Voice search will become increasingly important in the coming years because it is an easy way for people to get information when they are doing other things at the same time. For example, many people now use voice search when they are driving or cooking because it allows them to keep their hands free while getting information. This trend means that businesses need to make sure that they have a mobile-optimized website with high-quality content if they want to be successful in the future. These factors can influence search results and increase visibility online.
Voice search is becoming more popular with the advent of Google Home, Alexa, and Siri – which means it's about time retailers started paying attention too. There are some key differences between voice searches and regular desktop searches but both consumers' habits are changing as a result of advances in technology. Retailers need to ensure their product pages are optimized for every stage of the buying journey if they want to capitalize on this trend.
4. Additional Payment Options
The number of online shoppers around the world is increasing every year, which means that businesses need to have more payment options available or they will lose customers. A lot of people are now using PayPal, AliPay, and WeChat because it is easy and safe for them to do so. People no longer want a long checkout process that involves lots of different forms. If they cannot easily pay online then many of them turn to other companies that have a faster checkout process instead. It is obviously easier for people if businesses offer an option such as PayPal because it does not require the customer to create a new account with another company.
You can no longer just pay with a debit or credit card. There is now a multitude of different ways to pay for your purchases, both online and in-store. Retailers need to ensure they offer their customers the widest possible range of payment options if they want them to be able to buy from them. This could include everything from Apple Pay and PayPal to Bitcoin and gift cards.
5. Chatbots as Personal Assistants
The use of chatbots for marketing has been growing over the last couple of years, but in 2022 there will be even more focus on using chatbots for customer service. Chatbots can act as personal assistants, helping customers with their orders and queries in real-time. This will free up customer service staff to deal with more complex queries, meaning that customers will get a faster response.
Chatbots are already being used by a number of retailers to help customers with their shopping needs – and this is only going to become more common in the future. Retailers can use chatbots as personal assistants to help customers find the products they are looking for, make suggestions, and answer any questions they may have. This can be a great way to provide an excellent customer experience and increase sales.
Conclusion
The above are just a few of the e-commerce trends that businesses should keep an eye on. By keeping up with these trends, businesses can stay ahead of the competition and ensure that they are providing the best possible shopping experience to their customers.
E-commerce is important because it allows consumers to purchase items online, often with the convenience of home delivery. Additionally, e-commerce websites may offer lower prices than traditional stores since they do not have the same overhead costs. Finally, e-commerce is beneficial to businesses because it allows them to reach a larger audience than they would be able to if they only operated brick-and-mortar stores.
When it comes to creating your website, hiring a web developer is the best way. With Pixel Street – A Web Design Company in Kolkata-, you'll never go wrong with our services because we provide high-quality standards throughout every step of this project from initial consultations up until providing clients their fully customized sites at affordable prices!