Tips & Tricks to Structure the Research Paper for a Perfect Writing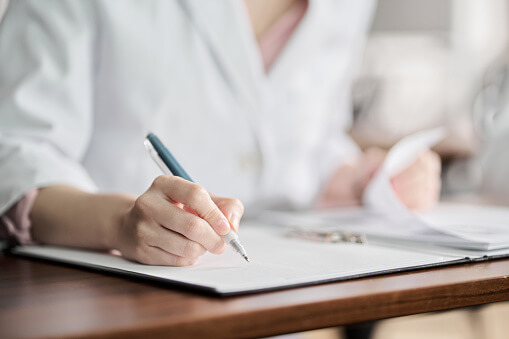 When asked students about research papers, the first statement they utter is that it is the most burdening task they have ever done or will do. The stated reason behind this is that research papers involve intensive research work. They mention writing research papers gives them sleepless nights, stress, and a lot of work on their hands. But, if we look at the bigger picture, writing a research paper needs a few simple tips to make it less challenging. Read on this page to learn these tips and tricks provided by research paper writers.
Research Paper Structure to Follow
There has to be a set format while writing a research paper. It enhances the whole look and feel of the document and helps to score well. Below is the mentioned layout by the expert writers to draft a research paper.
Search for Reputable Sources
Make sure your research is built on proven facts and stats, it is important to take information from trusted sites only. Don't be scammed by the first source that pops out to you. Make sure to use popular services like Google Scholar, books, academics, etc. By doing this, you will be able to find articles in journals, statements, and several types of research material. Dig-in deep for accurate research content.
Brainstorm an Outline
After choosing the correct information, you can proceed by creating an outline for your paper. With all the collected data, do some brainstorming and find where that vital information and facts can fit in to create a smooth flow for the readers. And analyzing does not mean that the sentences should be structured in a certain way. Just keep in mind how a section will begin, what information it will contain, and how you will end it. Sort out the relevant and informative data only from the chunk of information you have gathered.
Also Read: Global growth in online learning
Develop a Rough Draft
After creating an outline for your research paper, take all your ideas and connect them down to make meaningful sentences and paragraphs. It is the crucial part where you start to include more details in your writing and give life to your paper so that people can understand it. If you feel the need to add some additional information, you can conduct more research is required as it is only a draft and can be modified at this stage. But, you need to remember that a draft should not just be randomly written data, it has to be drafted out of all the facts and figures.
Cite Your sources
Citation is important as it helps you give credit to the ultimate source from where you have collected the data. If you don't cite your sources, they will be considered right out as plagiarism, so it is mandatory to do so. To avoid all these allegations, you need to cite effective sources. You can choose from a list of referencing styles, such as APA, MLA, Harvard, etc. But always make sure to use only one reference type in each document and don't keep changing it.
Proofread and Submit
After all your writing, take some time off. You have done a great job. After getting your mind fresh, proofread your written draft properly to avoid any errors like grammatical, use of punctuation, spell-check, or more. Then convert it into a final document. Just to be sure, proofread it again, and now at last you are done with your top-notch research paper and it is also ready for submission.
Also Read: 8 Top Advantages Of Technology In Education
And to Conclude
By following the structure, you will embark on a journey that will lead you to write an impeccable research paper. These tips shared by the expert research paper writers would help to face the nightmare and draft the most accurate research document. The writers are the leading professionals and highly qualified in their respective areas. Additionally, they are PhD-holders who can effectively write all kinds of a research papers. So what are you waiting for? Jump over there right now.