5 Best Mac Blogs and Websites You Must Follow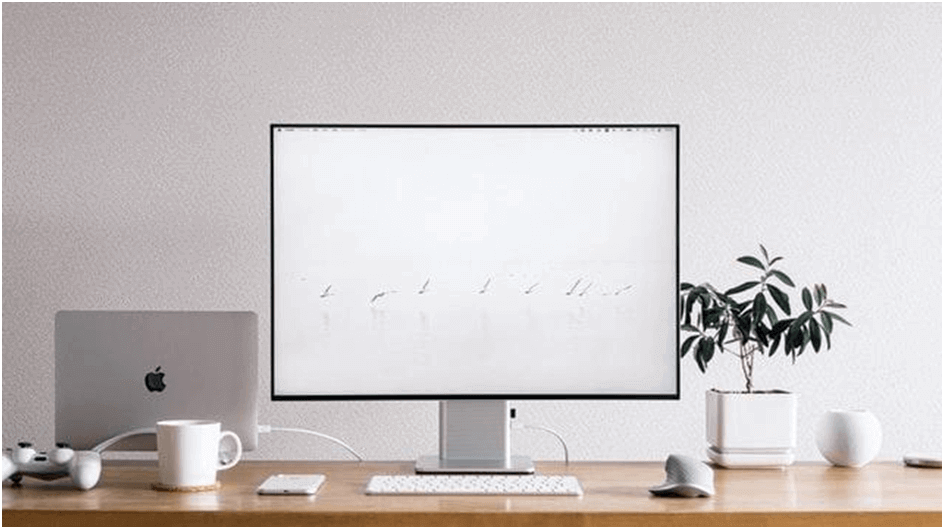 There are some excellent Mac blogs that you should follow if you are looking to be kept up to date with the latest news and reviews. All of these blogs cover a variety of different topics, so no matter what your interests are, you can find some information that's relevant to you within them.
Hey Mac lovers, here we have listed 5 best Mac blogs and websites that will definitely help you to keep on top of everything Apple and Mac. So, without wasting much time, just have a look at the following text.
Also Read: 5 Tips to Boost Your Content Marketing SEO in 2022
5 Best Mac Blogs and Websites
1. Bestmacadvisor.com
They help you get started on your Mac journey, help you troubleshoot any problems you're having, help you learn new things and much more. This website strives to provide a great experience for all users. This is best achieved by an active community of passionate experts, readers, users and fans working together.
Features
This website is really very popular among people and especially famous for the Mac users.
The best website for Mac lovers and if you are a complete beginner then this site is just what you need.
This amazing website will give you complete tutorials on your queries.
This website will provide you with step-by-step guides for setting up, managing, and fixing issues with your MacBook or iMac to get it running smoothly like new again.
This site has been developed by an expert who has worked at Apple's Genius Bar.
2. Macrumors.com
MacRumors is an Internet forum for users of Apple's Macintosh computer line. It was one of the first websites to report on new Apple products, such as iMac, PowerMac G4 Cube, Mac mini, iPod nano and before official announcements.
Features
Macrumors is a website that focuses on news regarding Apple computers and services.
The site offers different sections dedicated to various topics.
There are also specific topics related to Mac devices: news about new versions of iPhones and iPods, accessories for iPhones and iPads etc.
Macrumors has its own forum where users can ask questions or share information about various issues concerning Apple products.
3. Cultofmac.com
This is the other best Mac blog website that you must try. Aside from the normal updates of news articles, product reviews, and guides, this website has a different part that is for web development. Here you can find a shopping session, where its visitors can buy old apple products or they can exchange them for cash.
Features
It is a well-regarded website.
This site is run by one man who manages to update it three times a day with high-quality, insightful articles that look at both Apple news and current affairs from an interesting angle.
The sheer number of posts, not to mention their quality, is astonishing, meaning you can easily keep yourself up-to-date on your favorite subject.
The most interesting thing is, this website runs a podcast that is dedicated just to Mac news.
4. Macworld
A leading website to meet all your needs. Always keeping you up to date with newest trends, best deals, newest products and much more. Whether it's iPhones, iPads or MacBook Pros you will find everything under one roof. This is a great place to start if you are interested in learning about Apple products. This site is updated daily so there is always something new to read about.
Features
Since 1982, Macworld has been covering everything Apple, providing in-depth analysis of new Apple products, but also reviews on third-party hardware and software.
The site offers news coverage with several regular contributors who cover Apple hardware, software, apps and services.
There's a lot to explore here, so be sure to check out Macworld Explains for quick tips on how to get more out of your Mac.
The Mac Observer covers breaking news and trends that affect Apple users around the world.
This is another great resource for finding up-to-date information about all things Apple.
5. Macmost.com
This website is a great place to go for help with computer or Mac troubleshooting and for the best Mac blog. There are plenty of videos and articles related to learning new things on your Apple computer, from basic functions like setting up an email account to more advanced tasks like creating a website. The site's tutorials are laid out in easy-to-understand formats that are guaranteed to get you up and running on your computer in no time.
Features
This website is run by a full-time IT professional who works as an Apple Certified Trainer.
He covers topics such as ways to get your iPad working with other devices, methods of syncing your iPhone to iTunes etc.
This also tells the ways to share files between a Windows computer and an Apple device.
It always publishes new content for you to explore each time you visit.
Conclusion
Whether you are a beginner or advanced user, it is important to stay up to date with industry news to ensure you are getting your money's worth. If you don't know where to begin, follow these top tech blogs for product reviews, recommendations, tips and tricks from experts in their field and more.