Common Google Ads Mistakes And How To Avoid Them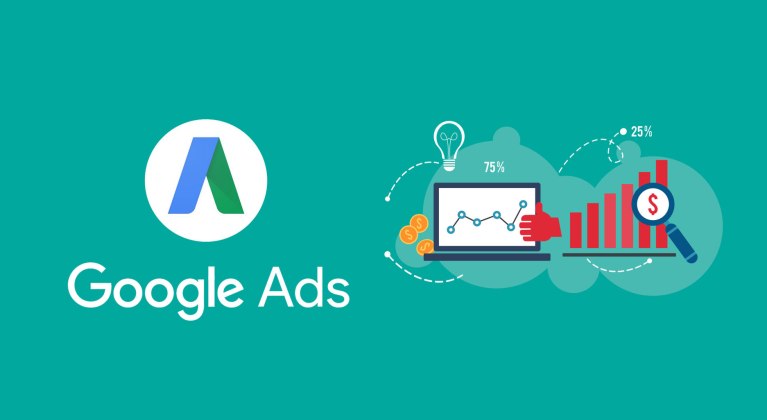 Google Ads is regarded as an effective sales as well as lead generation machine which has led to its increasing popularity. It contributes to offering a wide variety of customization and targeting option. Also, it is loaded with many interesting features. And get to know the common google ads mistakes and how to avoid them.
However, the same factors that have contributed to its phenomenal success can also be limit the Return On Investment or ROI. The default suggestions which Google makes at the time of establishing a campaign can prove to be a big blunder that you should necessarily avoid.
So, you will see that there is a clash of interests in this case. Your goal is to drive sales whereas Google's goal is concerned with clicks.
At times it's just a case of valuable characteristics being so effectively concealed that it's too easy to overlook a missing one.
You would be able to get closer to your ultimate objective by learning the best ways to find out as well as prevent these PPC mistakes. This will help you to effectively drive more targeted traffic to your website as well as boost your PPC marketing efforts.
Click here to hire reliable PPC management services.
In this particular guide, we will talk about some of the most common Google ads mistakes and the best approaches to adopt for avoiding them.
So, let's get started with our discussion.
Mistake 1: Making Use Of The Search Network And Display Network Default Campaign Targeting Alternatives
You get the option to select in between Display Network, Search Network, or both at the time of creating search network campaigns. In this case, you can also focus on including Google search partners, particularly for both networks.
You want to choose only the Search Network for search campaigns where the goal is to generate lead rather than, brand awareness.
This is specifically because, when compared to the search, the clicks' conversion rate on the Display Network is extremely low. As a result, it tends to drive up your Cost Per Acquisition without providing any substantial advantage.
Whenever you use Search Network for targeting a keyword, it will only display on Google as well as search partners.
In case, you additionally choose Display Network, then Google will attempt to position your advertisement on those websites that are relevant.
But those who are keenly looking for you are unable to see you. As a result, using the Display network will not going to help you and ultimately cause wastage of money, since you will not get pertinent traffic that converts.
Therefore, at the time of setting up the campaign, you should always uncheck the display network as well as default search partners.
Also Read: How Do I Become a Digital Marketer with No Experience?
Mistake 2: Not Making Use Of Negative Keywords
It's critical to keep expanding your negative keyword list in Google Ads weekly, depending on your search term reports.
Head start with a basic list of keywords especially the negative ones that you can come across online by making use of certain tools like SEMrush's own Keyword Planner, Google suggestions, Ubersuggest, and Ahrefs or SEMrush.
You can again find out a comprehensive list of negative keywords on various online websites. So, you can start using those keywords as soon as possible.
These keywords can help you save a lot of money on Google Ads by enabling you to attract more qualified leads as well as discrediting searches that aren't likely to convert.
After you've uploaded your initial list, consider going to the Search Terms that are present in the Keywords tab as well as find out the particular search terms people make use of for finding your advertisements.
You are most likely to come across keywords that are not relevant to your particular campaign. Also, you will wish to add them to your list of negative keywords right away. A strong negative keyword list is vital for several reasons other than driving up your costs.
Start with about 50 to 100 negative keywords and then, keep updating your list depending on the authentic search term data.
Mistake 2: Not Optimizing For Conversions – Conversion Testing
Still, you will find several advertisement campaigns that are established without any sort of conversion testing.
You can't tell how much it costs you to get a sale or a lead from your campaigns without this. Also, you would not be able to say which keywords are driving sales and which aren't along with many other things.
Optimizing your pay per click advertising campaigns specifically for conversions is a great approach to increase your ROI as well as make the most out of your money. Consider selecting Settings -> Measurement -> Conversions from the drop-down menu.
Then, depending on the activities of the users on your platform, be sure to include every possible conversion action.
Depending on your service or product, examples of conversion actions particularly include:
Newsletter signup
The download of a digital asset which includes an ebook, app, etc.
The main purpose of Google Ads is to generate sales as well as leads, and you won't be able to do so until you optimize your campaign for conversions.
So, your main focus should be to set up as many conversion actions as possible.
Final Verdict
Therefore, it is evident from the above-mentioned section that, running an effective Google Ads campaign requires some patience, time, as well as a lot of testing.
By investing that additional time to correctly set up your campaign, you would be able to avoid the most common Google Ads mistakes.
Ultimately, you would be able to generate leads particularly at a sustainable as well as cost-effective level. If you are still coming across any difficulties, then you should focus on opting for the assistance of a professional PPC agency that will manage everything for you.
Author – BIO :
Kathryn Martin is a Digital Marketing Manager at SEO Company Experts. She is passionate about his job and always love to share content on SEO Content Marketing, PPC Services, Digital Marketing, Branding & Online Marketing for All kind of Industry.