Why Conversion of PSD to WordPress for Business Websites is Advantageous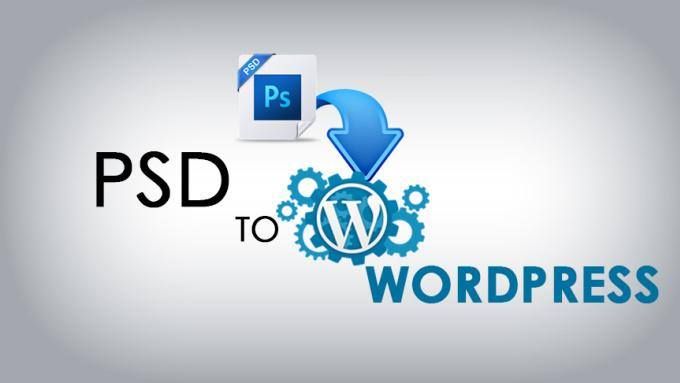 If you are still confused about choosing WordPress as your business working site then this article is worth your reading. We will point out the advantages of PSD to WordPress you will find helpful to learn. After going through this you will be able to know why it is the best option to convert your photoshop document into a WordPress system. You may also check out the link to find out more info about PSD to HTML conservation company to choose your business language.
In past years, WordPress used to be largely a tool for creating blogs, rather than more standard websites. You can now construct any sort of website with WordPress owing to improvements to the core code and the vast ecosystem of plugins and themes. And You may expand what you can accomplish with WordPress by using themes and plugins. Also, You can use WordPress to make directories, discussion forums, portfolios and galleries, blogs and journals, eCommerce websites, company websites, membership websites, online courses, hotel reservations, dating websites, question and answer websites, knowledge bases, and basic CV websites.
So let's dive into the article to know the benefits of PSD to WordPress conversation.
1)Compatibility of the website
As WordPress is accessed through your browser, you can access the backend of your website from anywhere and at any time, as long as you have an internet connection. It is also not restricted by the running system on your machine. Therefore it is beneficial to use WordPress to avoid data loss.
2)Adaptable development facility
You may utilize an automated WordPress conversion system, which is a whole solution that requires minimum coding expertise. You may also modify your website using your own developer or outsource HTML development services.
3)Usability is beneficial
Adding a WordPress website to your PSD file expands its capabilities. You can quickly create your site and even incorporate a few of your own changes to make it exactly ideal for your business. Therefore it makes your platform easy to use. It's also simple to add new pieces after the first construction without any hazard.
4)Advantageous Search Engine
There isn't a single platform that comes pre-optimized for search engines. In that case, WordPress offers a number of very specific capabilities that you may use to increase your search engine friendliness. Simple and clear backend scripts, a plethora of official and community-developed SEO plugins, and tools to make on-page SEO easier are just a few examples. Every page contains a place for a description, a meta tag, and a title. Here You can enter your preferred keywords and so improve your connection with potential searchers.
5) In-built Blogging functionality
As WordPress started off as a blogging platform, it comes with a number of extra features, such as built-in blogging. It's simple to integrate your blogs and add articles and other types of material to boost your search engine ranking. The RSS feed functionality may also be used to increase article dissemination, comment management, and email subscriptions.
Also Read: Essential WordPress Development Tools for 2022
6)A strong user and developer community
You may participate in the larger WordPress community by attending local WordPress Meetups, WordCamps, and other events if you have a WordPress website. The WordPress community is recognized as extremely friendly, helpful, and forward-thinking.
7)Self-management
WordPress is great for managing your own website for minimal maintenance and updates due to its ease of use. You don't need to hire a web designer or developer to make minor adjustments. It has a simple and straightforward online interface that even non-techies can use to operate it.
8)Advantageous scalability
One of WordPress's most valuable features is its ability to scale quickly. You can continue to add to your content database without impacting the operation of your website. As a result, you may continue to utilize the same website as your firm expands or expands into other areas, which is fantastic for SEO.
9)Open-source software
WordPress is released under the GNU that is General Public License, which means it is not owned by a single corporation or organization. Hundreds of developers and users work on the program and contribute to its improvement. The spirit of open-source implies continuous progress, accountability, and unrestricted use for all.
Also Read: A Complete Guide To Become A Web Developer In 2022
10)Knowledge of coding language is not needed
WordPress eliminates the need to know how to code in order to create a website. WordPress uses a number of different code languages, but you don't need to know any of them to use it.
So, now you know the enormous benefits of using WordPress as your business language. Its vast adaptability benefits its users in so many ways mentioned above. So it's time to take your decision without thinking much. You can also check our website to find out more info about PSD to HTML conservation companies.