How Do I Become a Digital Marketer with No Experience?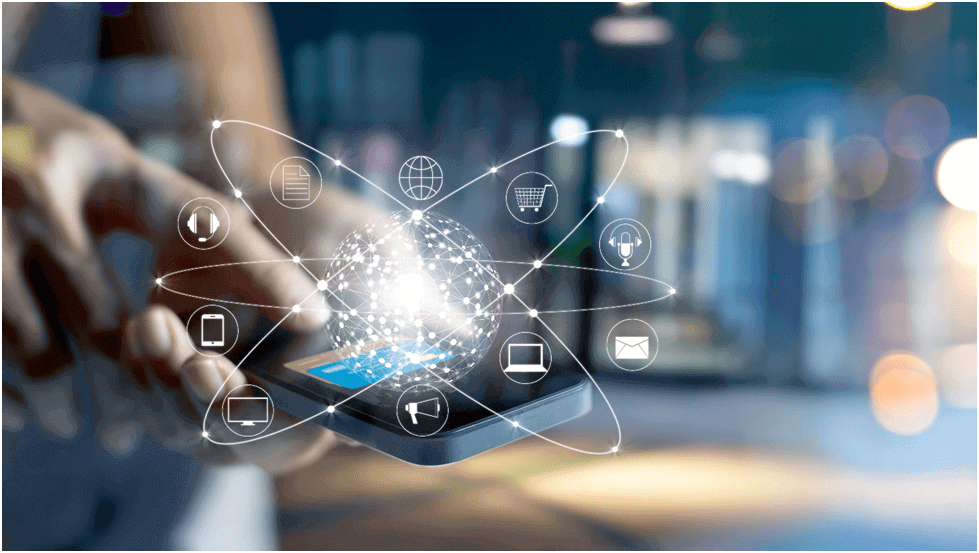 With the advance and growth of technology, digital marketing is becoming an integral part of the marketing industry. As more and more businesses are going online in the present scenario to attract more consumers or targeted audiences, they need to advertise their assets and businesses digitally. For this, the businesses need digital marketing experts who will do the marketing for them and highlight their business in front of them.
Digital marketing is becoming a necessity and must-have strategy. The demand for digital marketing professionals is also on the rise. In other words, the digital marketing sector is expanding and offers great opportunities to new professionals. Skilled digital marketing experts are always in demand due to their skills and knowledge.
A lot of young aspirants opt to learn digital marketing to become expert professionals. But, that does not mean you cannot start a career in digital marketing without a course or any previous experience. Freshers also have a lot of scope in this field. After all, everyone starts from scratch as a fresher. To start, you can even start with a free basic digital marketing course. Here, you can learn the basics of Digital Marketing.
Even if you do not have previous experience in digital marketing or are just starting after the course, you can become a successful digital marketing professional.
So, are you thinking about how to become a  digital marketer with no experience?  Here are all the answers and tips you need-
Also Read: How to build your Successful Career in Digital Marketing
Get the course with an internship
A course is the first step of becoming a digital marketer. So, always get the best digital marketing courses to ensure you get a proper education. Practical experiences matter in this field, So, always try to get hands-on experience during the course. Besides that, try to choose a course that comes with internship chances. The internship will allow you to gain practical knowledge and offer new detailed insights into your career.
Often internship experiences allow fresher students to get a better footing in the digital marketing industry. They can get better jobs despite not having any experience if they have internship records.
Continue learning
Learning is a comprehensive and continuous process. So, you should continue to learn even after completing your courses. Digital marketing is a dynamic subject that changes regularly, New trends emerge, and there is always something new happening in the market. So, you have to gain knowledge about the latest trends to stay informed about the industry standards and whereabouts. Being up to date offers you more scope as you have better knowledge about the latest digital marketing strategies and ways to impress your potential employer.
If a fresher is well aware of the newest and most popular trends in the marketing sector, they will get a stable career from the initial phase of their journey. The best way to stay up to date is to learn regularly and keep a tab on the current strategies and trends. You can opt for relevant magazines, journals, news updates, e-magazines or e-journals, and blogs on digital marketing. Such materials come with valuable inputs on the recent happenings inside the industry and offer you some key points on recent market trends.
Besides that, you should always brush up on your skills even after ending your course. This will help you maintain your learning pace and offer you better prospects even if you are a fresher.
Become confident
Confidence is also a key factor for success. Hence, you must remain confident even after being a digital marketer without experience. Your skill will speak for you in front of your potential employers. So, try to be confident and have faith in your knowledge and experiences. This will help you to a great extent.
You need to highlight your skills and positive attitude to ensure you get plenty of work.
Choose the career you want to lead
Digital marketing is a vast sector. There are different professionals, and each of them are a digital marketer. So, the first thing you need to decide is what you want to become. Here are some of the professions which are considered as digital marketing professions-
SEO- Search engine optimization involves ensuring a website or web page gets the highest possible visibility in the search results on a search engine
Digital Analytics- Analyzing factors and trends, and performances for a better digital marketing approach.
Internet marketing – Writing engaging content with relevant information to ensure it attracts the targeted audience base.
Social Media Marketing – Promoting a brand on different social media platforms by using different methods Etc.
All these professionals come with distinct responsibilities and require different skills. So, before you start, you must pick the best digital marketing courses to ensure you get the desired job as a digital marketer.
Design an engaging CV
If you plan to start your career in digital marketing, you need to have a proper CV to impress your potential recruiters. Hence, always ensure you have a neat and clean CV or resume that speaks on your behalf and can impress your recruiter.
Build your brand image
Digital marketing is about brands. So, why not make a brand of yourself? Your online presence can impact your career and offer you a better job even if you do not have any experience.
Even if you are a fresher, a portfolio can help you kick start your digital marketing career. As a fresher, you need to have a portfolio that shows your skills. So, try to highlight your internship projects and ensure you have practical examples of your skills and knowledge. You can also use a blog on your subject and use it as a part of your portfolio to showcase your talents to the recruiters.
Actively apply for jobs
You are out as a fresher and want a job. So, you must have to be active to find the perfect job. Hence, always find suitable jobs for you and regularly apply for the available vacancies for freshers. Try to remain active in the job hunting circle to find the right place to start your career as a fresher without any significant experience.
You can use social media platforms like LinkedIn, Facebook, Instagram to find the desired jobs and vacancies. Being active on placement platforms can offer you a lot of advantages.
Work for free to build your portfolio
If you want to build your portfolio, start working for free. Even if these are free projects, you will get enough opportunities to learn things practically. It will help you brush up on your skills, and you will also have a deeper understanding of how things work. These projects also offer you to showcase your talent during interviews.
Build your soft skill
Soft skill is necessary for even a digital marketer with no experience.  As a professional, you will deal with clients and other teammates. So, you must have proper communication skills and soft skills to work properly and professionally communicate with others.
Conclusion
Digital marketing is an industry that allows even freshers who have the right skill and knowledge. Hence, there's plenty of scope for those who are just out of school or college after doing a strategic digital marketing course. Furthermore, there are plenty of ways to start your career, even as a fresher who has no experience in the professional field. With the right approach and knowledge, you can always find a stable position if you use the tips mentioned above and guides.