Companies Enhancing Cloud Computing in Higher Education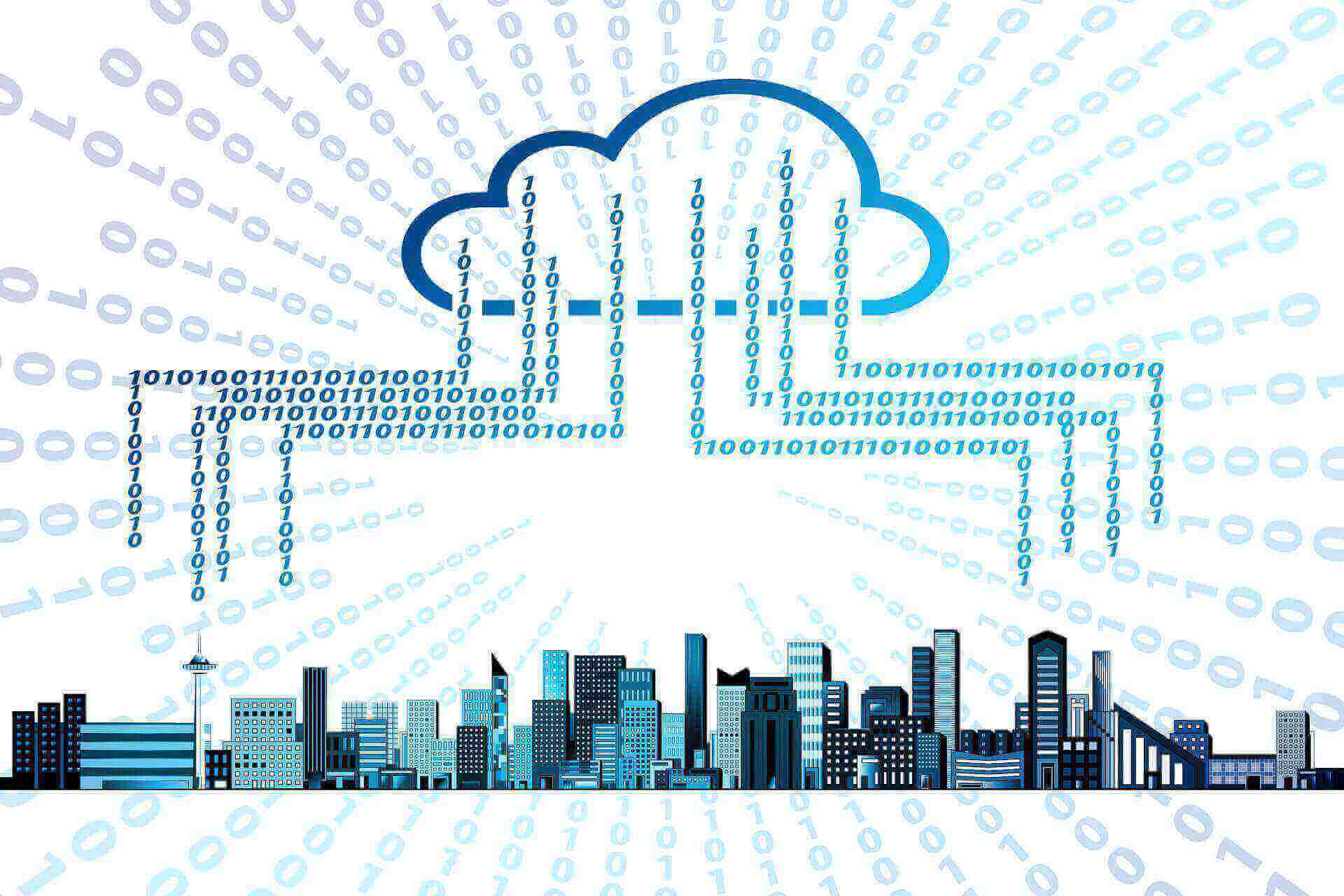 Smartphones, tablets, laptops, and desktops have become commonplace classroom tools because of COVID-19. They're also all connected to many instructional resources due to cloud computing. Get to know companies Enhancing cloud computing in higher education.
Through numerous applications and subscription structures, cloud computing in higher education provides an online platform for educational institutes. Using the latest IT technologies and services in higher education aids professors, administrators, and students in their educational activities in this technological age.
Increased adoption of SaaS-based cloud platforms in higher education, increased adoption of e-learning, increased IT spending on cloud infrastructure in education, and increased application of quantum computing in the education sector are the major factors driving cloud computing's growth in the higher education market. Astute Analytica data shows that the global cloud computing in the higher education market will grow at a CAGR of 22% during the forecast period from 2022 to 2030.
As education persists in its technological modification, several leading firms competing to relieve the evolution.
Also Read: Cloud Software Design: Dos and Don'ts
These organizations, and others, are supporting schools to wander to the cloud.
Google
Google a G Suite productivity apps. It includes Gmail, Hangouts, Calendar, Google Drive, and Google Docs. The G Suite apps are completely cloud-based.
G Suite for Education is a customized classroom version that provides extra capabilities for Google Docs, Sheets, Drive, Gmail, and other apps.
Students can utilize natural language to input calculations in Sheets or get layout suggestions in Slides using the Explore option.
For example. Google Classroom, for example, connects Google's online cloud applications (such as Calendar or Docs) to make it easier to complete or plan assignments from a single location.
Microsoft
Office 365 Education is a unique edition of Microsoft's productivity products aimed at students and educators.
Microsoft Office 365 is a cloud-based subscription version of Microsoft Office that contains programs like Word, PowerPoint, and Excel.
Students create an Office 365 account and save all the official documents to the cloud for easy access instead of downloading software to the hard drive.
Office 365 Education includes all of the apps from the normal subscription and extra teaching capabilities. Another benefit: Office 365 Education is free for students and educators (the cost for everyone else starts at $70 per year).
A Cloud Guru
A Cloud Guru is an online collection of cloud computing courses that aims to teach and train people.
People interested in learning how to use Amazon Web Services for their careers, for example, can enroll in A Cloud Guru's course.
Students can also use the company's classes to prepare for formal certification tests. Over 800,000 people in 181 countries are said to use the database.
Coursera
Through its cloud platform, Coursera provides a selection of online courses from well-known colleges and professors.
It also offers career-specific training and awards university-accredited degrees.
Coursera students, for example, can get a master's degree in computer and information technology by taking online computer science coursework at the University of Pennsylvania.
Knowledge Matters
Knowledge Matters creates business simulations in the cloud.
Computer simulations help imitate circumstances that students could encounter in the workplace, allowing them to practice real-world problem-solving.
Accounting, fashion, retail, sports, management, hospitality, and personal finance are major fields covered by Knowledge Matters' Virtual Business classes.
Case Simulations are intended for college students and include more specific industry scenarios.
Blackboard
Blackboard is a cloud-based learning software provider for K-12, higher education, and government.
And Blackboard Classroom, for example, provides virtual classroom video conferencing, assignment administration, classroom analytics, and other features.
Students and educators can use Blackboard's capabilities from any computer, smartphone, or tablet using the company's cloud-based software.
ClassFlow
CashFlow is a whiteboard and screen connection application.
It allows teachers to construct interactive lessons, quizzes, and activities, which they can subsequently show or distribute to students.
Because ClassFlow lessons are cloud-based, they may be accessed by either the teachers' connected displays or the students' own devices, making course material accessible to both parties.
TOP HAT
The educational app from Top Hat allows college students and instructors to connect with course material and one another.
Teachers can use quizzes, debates, and reading materials to engage pupils.
Instead of competing for a spot among hundreds of other students, kids can engage through smartphones or computers.
It is mainly beneficial in large lecture sessions when ensuring student engagement can be difficult.
Muzzy Lane
Muzzy Lane wants to make learning more like playing a game in order to keep kids' attention and involvement up.
The Muzzy Lane Author platform puts students in unique settings using cloud-based simulations.
In spite of the resemblance to the late-90s video game, these simulations feature a real-world scenario to allow students to practice decision-making.
D2L
Brightspace is a learning management system created by D2L.
Teachers may develop and distribute classes using the Brightspace platform, while students can complete assignments using their portfolio app.
A dashboard display allows teachers to monitor student progress.
Evernote
Evernote allows users to take notes on their phones, tablets, or laptops. In addition, a cloud backup is available for notes.
There's no need to carry around several notebooks because it syncs notes across all devices.
Users can also save music files, images, and URLs in Evernote