7 Signs That Your Business Website Needs Redesign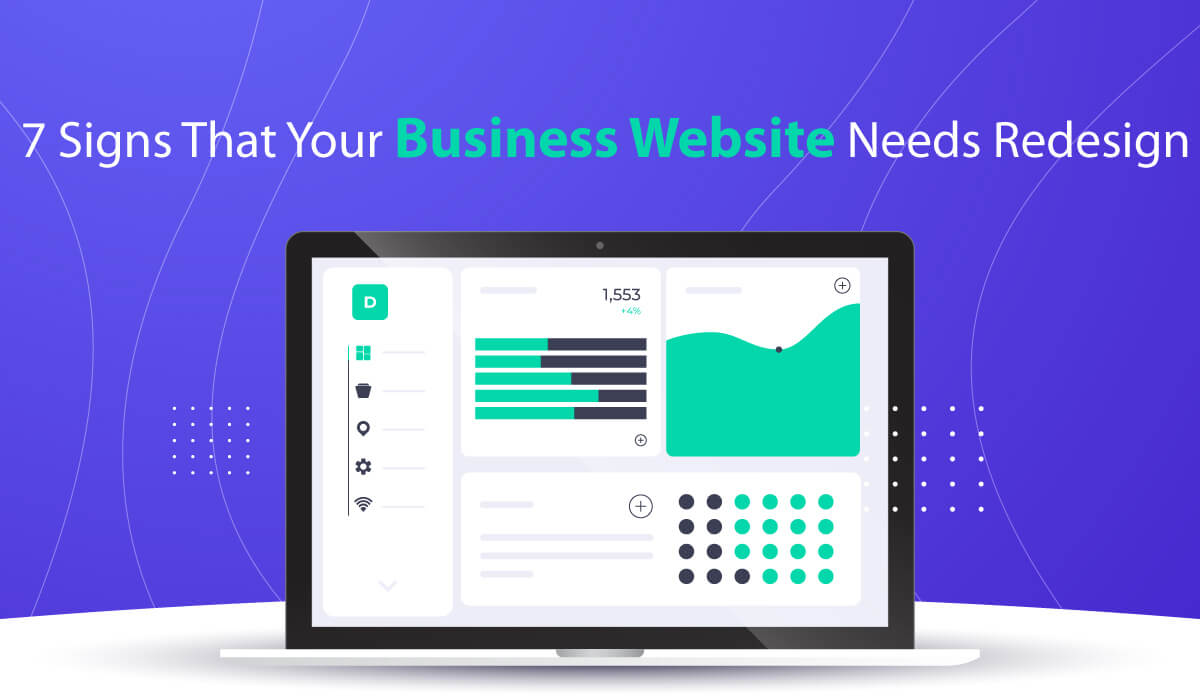 When it comes to your business website, it's important that you keep things up-to-date and look professional. Here are seven signs that your website needs a redesign. If your business website isn't performing as well as it could be, there might be a redesign in order. Website design can be expensive, but if you're not seeing the results you want from your online presence, it might be worth considering a change. Here are seven signs that your business website needs a redesign. Take a look;
1. Poor Website Traffic
One indicator that your website may need redesigning is if traffic is declining or not meeting your expectations. A website that is not attracting enough traffic may be due to a number of factors, including poor design and layout, outdated information, and too few online resources. A redesign can help to address any of these issues and improve website traffic significantly.
In addition, if you notice any changes in your customer's behavior or interactions with your business, it may be time for a redesign. If customers are having trouble finding what they're looking for on your website, chances are that the design is not working well. A redesigned website will help customers find what they need more easily and make buying from you easier.
2. Lack of Engagement
One of the signs that your business website needs redesign is that there is little or no engagement on it. It means that people are not visiting it, reading it, or leaving comments on it.
You need to also ensure that all of the content is easy to find and understand. You need to have good SEO for your website so that it appears high in search engine results pages (SERPs).
3. Difficult to Use Navigation
One of the biggest website design reasons is if it is difficult to use navigation. Visitors should be able to easily find the information they are looking for on your website without having to search through different pages.
4. Outdated Technology
Your website may be outdated and technology-inefficient. Your website may not be using the latest and most modern web technologies. It can make your website difficult to use and navigate, as well as slow down page loading times.
Your website's design may not be cohesive or appealing. This can lead to a decrease in website traffic and engagement rates. You may not have a modern online marketing strategy that leverages the latest web technologies. This could mean that you're missing out on potential leads and customers.
Also Read: Why Good UI UX Matter When Developing a Web app
5. Poor Design
Poor design is one of the most common website redesign reasons that your business website needs a redesign. Poor design can be seen in a website's layout, navigation, and content. Layout flaws can make it difficult for visitors to find the information they're looking for. Navigation can be confusing and cluttered, making it difficult for visitors to find what they're looking for. Poor content can be missing key information, outdated, or poorly written.
6. Slow Loading Speed
One of the most common signs that your business website needs redesign is when the loading speed is slow. A website that takes too long to load can frustrate customers and make them less likely to return. If a large portion of your website's traffic comes from search engine results, you even risk losing potential customers who come from clicking on your ad banner or link.
There are several methods to enhance your website's loading speed. You can use a caching solution to store static files on a server instead of reloading them every time someone visits your site. You can also try using web acceleration technologies to speed up the rendering of pages on your website. And finally, you can optimize your images for faster downloading by using compression techniques or optimizing them for servers with high bandwidth requirements.
All of these measures will help improve the loading speed of your website, but be sure to test different variations in order to find the best ones for your site. Once you have found a solution that works well, be sure to stick with it so that your website continues to load quickly for your visitors.
Also Read: Which Engagement Model is Best for Your Web Development Project?
7. Higher Bounce Rate
One indicator that your website may need redesign is a high bounce rate. A bounce rate is the percentage of visits to your website that results in a user leaving your site without completing any action. A high bounce rate can be an indication that your website is not user-friendly or that it's not providing the information or services that users are looking for.
To improve your website's usability, you may want to consider making changes to your layout, font size, and color. You can also try adding more content to make the site more useful and informative. If you're still experiencing high bounce rates, you may need to consider redesigning your website altogether with help of some best website designers.
Conclusion
So, after going through the above discussion, you may now be aware of the website revamp checklist. If you think your website is not delivering as per your expectation, it's time to get in touch with a website design company to revamp your website.