Reasons Why Hiring A Web Developer Is Better For Your Business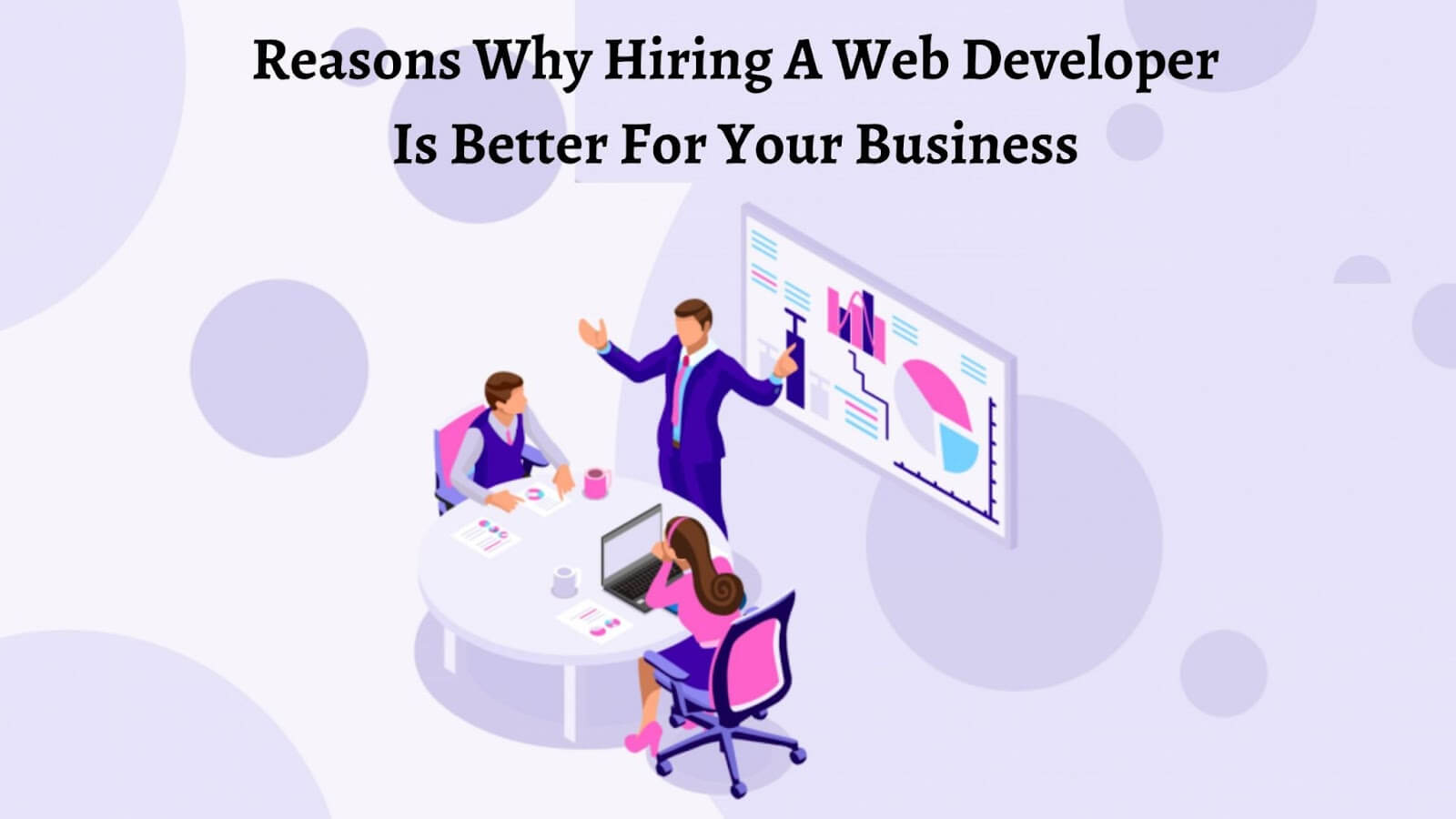 It doesn't matter whether you own a startup, midsized business, or an enterprise, web development is crucial for its success. However, developing a feature-rich and competitive website is not an easy task. You need technical know-how and knowledge of the latest trends that only professionals can give. Hence, most businesses hire a web developer for their web development projects. 
Whether you want to hire web developers or any other country, with the right expertise you can develop a competitive website in the minimum possible time. Here, we will be sharing some top reasons to make you understand how web developers can help you in website development.  
Top Reasons to Hire A Web Developer For Your Project
1. Enhanced user-experience
The first thing developers should keep in mind while developing a website is their target audience. Your customers not only use desktops to visit a website but also mobile phones, tablets, etc. Therefore, your website should perform seamlessly on all devices.
Building a responsive website that works well for users regardless of their device should be a priority. By developing a user-friendly website, you can ensure they will come to your website repeatedly.
2. Scalability
Customers' needs are dynamic and keep growing with the changing business environment. To fulfill them, you also need a website that can grow and expand as per these changing needs. When you partner with a website development services provider for your project, you can develop a scalable website for your business.
Such a website can handle increased audience and loads, so you can focus on other operational activities without worrying about your website's performance. 
Also Read: Top 10 Reasons to Use .NET Framework For Web Development
3. Customized website
A plethora of websites and web apps are available on the internet. How can you ensure your website stands out from your competitors? Developing a visually appealing website is not enough; as you need a credible website that customers can use.
With the help of a custom website development company, you can develop a website that offers brand value to your customers. Professionals will understand your business requirements and create a website tailored to your target audience.
4. Integrated with the latest technology
Competition is at its peak; therefore, as a business owner, you cannot afford to have a website with average or outdated features. You don't have to stress about this when you hire web developers. They will know about the latest trends and technologies that will help you get a market-ready website.
For instance, you can give instant answers to customers' queries through an artificial intelligence-based chatbot integrated into your website. Additionally, voice search integration can simplify the search process and offer a better user experience.
5. Timely development
To present your unique idea to your customers, you need a website. However, what happens if you fail to communicate that idea on time?
Professional web developers have the required expertise and skills to develop a market-ready website. By using their domain expertise and skills, they will be able to build a competitive web solution in the shortest time possible.
6. Website loading Speed
In this cut-throat competition, you require a website developed with excellent loading speed. The loading speed of the website is directly related to its user experience. If your website takes more than 1 second to show the desired result, then the bounce rate for the website tends to be high.
Additionally, the Google matrix considers website loading speed crucial in measuring user experience. Consequently, if your website loads fast, there will be less bounce rate, which results in your site appearing in the top SERP (Search Engine Results Page). Thus, with experienced developers, you can build a website according to the latest SEO standards, resulting in a better ranking on search engine results and more customers.
Also Read – Why is Hiring a Web Developer The Best Choice For Businesses?
7. Secure website
Your customers share their sensitive information such as names, email addresses, contact information, etc., on your website. Additionally, if your website has the option to purchase products, they also share financial information. It is necessary to develop a secure website to gain the customers' trust and maintain data privacy.
To ensure their data is secure from hackers, you should make it HTTP compliant, get an SSL certificate, and implement other security features. You can also add PCI DSS with the help of experts to secure your customers' credit card information.
Wrapping It Up
To develop a competitive web solution, you need expertise and skills. Professional web developers can help you have a market-ready web solution integrated with the latest technologies, features, and functionalities. The seven reasons discussed above will help you understand how a web developer can help you.
Therefore, hire a web developer to build a robust, feature-rich, and quality-packed web solution for your business. Ensure you thoroughly evaluate the developer's portfolio, skills, and expertise before hiring them. You can also visit the web development company's website to check their client testimonials and reviews.