Different Types of Antivirus Protection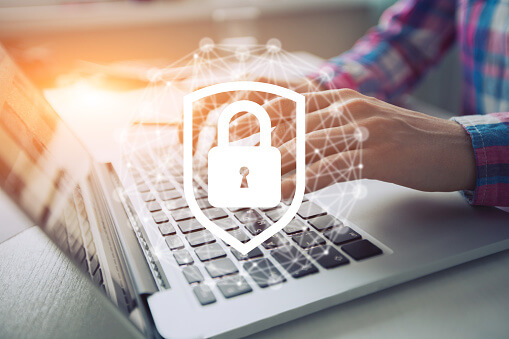 Antivirus software has several different types, each offering its own benefits and drawbacks. This article will discuss the main types of antivirus software, including Heuristic-based detection, Malware signatures, and System monitoring. You'll also learn how each one works and when to use each. Here's a breakdown of the most common types. Let's start with heuristic-based detection. The simplest form of antivirus protection, heuristics use algorithms to differentiate virus signatures. Detection can unearth unknown, modified, or disguised viruses. Likewise, it can generate false-positive matches, though this is not very common.
Malware signatures
While many security solutions rely on antivirus protection based on signatures, there are some problems with this approach. We'll explore both the advantages and disadvantages of using antivirus signatures to protect your computer. In this article, we'll examine two types of antivirus protection: signature-based and malware-specific. Signature-based protection uses virus samples that security analysts have collected from infected computers. Malware samples may also be obtained from the darknet or other places where the authors of malware trade their work. Another option is to purchase malware samples from shared repositories. Popular repositories include VirusTotal, Malpedia, and MalShare.
Antivirus vendors release signatures on a schedule so that they cover all new malware during a given time period. However, these signatures can fail to detect new threats, resulting in false positives. If you're using antivirus software that offers signature updates, you should make sure that the vendor's updates are approved by management and that they are regularly reviewed by someone. Automatic updates may not occur for months, so it's critical to check regularly.
Heuristic-based detection
In a world where new threats are created every day, antivirus protection must evolve to keep up. Heuristic analysis can combat new malware, which lacks a specific signature. Antivirus protection that uses heuristic analysis is able to detect threats when a specific percentage of their source code matches a known virus's signature. However, there are some drawbacks to using heuristic analysis: the likelihood of false positives and the need to manually review the results.
A heuristic-based approach is the best way to detect new malware, as it is easy to build a heuristic model of a new file. A heuristic-based engine can detect viruses in transit as well as in rest on file storage. Anti-spam agents also utilize heuristic analysis to detect spam. They can detect false positives, but custom filters can help detect them and add them to a whitelist if necessary.
Also Read: Different Types of Customized Software Applications
System monitoring
There are several ways to ensure that your computer is protected from online threats. You can set your antivirus software to automatically update definitions or download updates only when needed. System monitoring software can also be set up to scan all new files, archives, and browser activities. You can also perform quick scans, which only take a few minutes. Regardless of which method you choose, it is essential to have at least one antivirus program installed on your system.
The best system monitoring software is one that not only monitors the performance of your systems, but can also help identify problems that affect your business. It can detect service failures and errors and help you identify them before they become too costly. It can also monitor network devices and servers, as well as interface performance and capacity. In short, it can be a game-changer. And there are more benefits to system monitoring than you might think.
Sandbox detection
Several kinds of malware operate by examining the size and newness of files on your hard drive. Some are designed to exploit a specific vulnerability found only in specific versions of applications or operating systems. Because of this, a sandbox application cannot detect these threats unless the environment contains the same version. A long assessment can help detect these types of malware. However, random sandbox configurations consume too much system resources and do not offer the same protection.
The process of sandbox detection begins by creating an emulated environment to inspect the behavior of a suspicious application. Then, the antivirus notifies you about the threat before you run it. Another method is machine learning, which requires internet connectivity and analyzes the code of applications to determine if they are dangerous. This artificial intelligence solution can be extremely effective for new and old threats, particularly when used alongside other security protocols. To know more about PC protection, head over to TechWhoop !