Small Business Marketing Tips To Increase HVAC Qualified Leads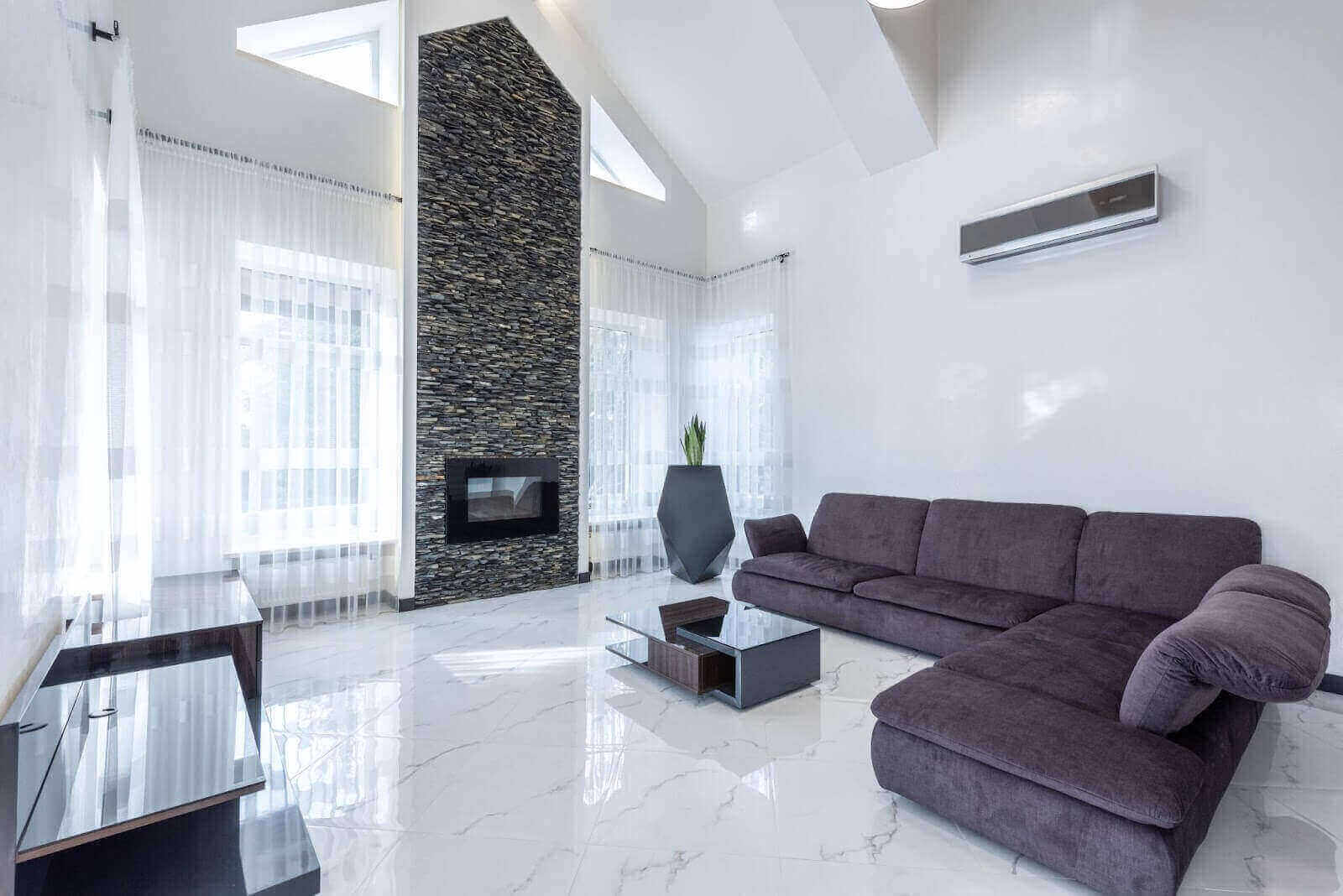 Effective heating, ventilation, and air conditioning (HVAC) marketing should be designed to attract more HVAC leads and customers, book more projects and appointments and boost a business's sales. More qualified leads create higher net profits and help HVAC businesses to thrive.
You need to know your customer base, targeting suitable audiences to generate high-quality HVAC leads. This knowledge will enable you to create HVAC advertising that stands out and attracts the attention of leads in the highly competitive digital marketplace.
Generating HVAC Leads with Digital Marketing
A whopping 90% of modern consumers use the internet to find local businesses every year. More than 33% of people search for these businesses every day. This implies that the internet is a valuable tool for promoting your business and generating more HVAC quality leads.
If a home-owner or commercial property manager with a malfunctioning air conditioner searches online for "HVAC services near me," your company needs to rank at the top of the search engine results pages (SERP) to maximize its visibility. Also, You should aim to market in a way that promotes organic word-of-mouth referrals and testimonials from satisfied customers.
You need to look at perfecting your site's search engine optimization and managing your reviews on Google to using targeted email marketing and automated campaigns to reduce your cost per lead.
Here are the strategies you should use to enhance your HVAC business's operations, boost your income streams, and expand your HVAC service leads.
1. Optimize Your Website to Generate HVAC Leads
Your website is one of the best tools to generate HVAC leads and boost your revenues. A website that has been optimized for HVAC SEO can effectively capture leads, even during non-peak seasons in the industry.
Focus on building a user-friendly website compatible with mobile devices and one that boasts a responsive design. It should be highly secure, primarily if your customers use your site to make bookings, enter personal details and perform transactions. All of these qualities will help you achieve a high ranking on Google's search engine results pages. This will ensure that customers who search for local HVAC businesses see your brand name immediately.
Once your website is more visible, you can convert your visitors into HVAC leads by:
Optimizing your website to make it user-friendly, neat, clean, and SEO-optimized to grow your leads.
Giving potential customers all the details they need to contact you with ease. Your website should display your contact details as clearly as possible on the home page and in a dedicated contact section.
Personalizing your marketing messages. Use your website to share your company's culture, achievements, and goals via videos, images, blog posts, and text descriptions.
Starting an HVAC blog or podcast to promote your position as an industry expert.
Highlighting customer testimonials and reviews.
Using calls to action (CTAs) to compel HVAC leads to becoming customers. Use incentives like discounts and special offers to drive traffic to your site and improve your sales numbers.
2. Design Your Marketing around Modern Consumers
HVAC businesses are marketed primarily through TV, newspaper and radio ads, billboards, and direct mail. Today, these methods are being replaced by more modern digital marketing strategies. For this reason, Google's suite of tools is a favorite among industry members.
Using tools like HVAC SEO, pay-per-click digital advertising, Google Local Services, Google My Business, and outstanding customer testimonials will help you generate more HVAC contractor marketing qualified leads. Marketing effectively will increase awareness of your brand. Plus, it will help you build a strong reputation online – and reputation is everything when it comes to lead generation.
3. Manage Your Online Reviews
Few customers turn to phone books or referrals from neighbors when looking for an HVAC repair service. Instead, they turn to the web to search for trusted, highly recommended HVAC businesses near them. Most customers will gravitate towards companies with a large volume of positive reviews on Google and other testimonial platforms, including social media.
Positive customer reviews on platforms like Facebook, Google, and Instagram can help you to generate more HVAC leads. 91% of consumers have noted that good reviews make them more likely to hire a business, according to data from the Consumer Review Survey. Customers who leave reviews also help to build trust in your organization, as potential customers read ten reviews on average before deciding to trust a business.
The key to generating more positive reviews is to deliver an experience to your customers that is worthy of being reviewed. It's vital to make it easy for customers to leave reviews too. This can be done by emailing or texting them review links before leaving a job site.
Also Read: 10 Strategies to Boost Organic Sales for eCommerce Store
4. Train Technicians to Get More Positive Reviews
It's essential to explain to your HVAC techs exactly why they need to ask customers for reviews and how reviews can impact the company's profit margins, growth, and ultimately, their paychecks. Incentivize them to get as many positive reviews as possible with methods like in-house competitions and pay for performance bonuses.
You can try to win more reviews and capture HVAC leads by incentivizing your customers to leave reviews in exchange for discounts or promotional offers.
HVAC techs can attract more 5-star reviews by
Making great first impressions with customers, from booking appointments to post-job follow-ups
Offering online scheduling services to make booking appointments easier
Avoiding keeping customers waiting as much as possible
Minimizing arrival windows, and using tech tools to allow customers to track their projects
Asking about customer satisfaction before leaving the job site to minimize the chances of complaints being included in online reviews
5. Automate the Customer Experience with Software
Many software platforms available can partially or fully automate the customer service experience and drive HVAC lead generation. Many solutions streamline office and field operations to create a more professional approach that wins you contracts. You can easily use features like call tracking software to bring up customer details and preferences. You can use GPS tracking to track the location of your field staff, and mobile apps offer instant and convenient communication, quoting, and confirmations for online leads.
HVAC businesses can also use technology to equip HVAC techs with visual sales presentation tools to be genuine service experts. You can also use this tech to send customers texts during HVAC tech dispatch to ensure they know exactly who is on the way and when they will arrive.
6. Use Targeted Email Marketing for More HVAC Contractor Marketing Qualified Leads
Targeted email marketing is one of the most cost-effective marketing methods available when taken per HVAC lead. According to Megan Bedford of Mugyver Consulting, this form of marketing can earn HVAC businesses up to $40 for every $1 spent. The trick to getting email marketing to work for you is to target it correctly. Design it around your business and brand and use it to deliver relevant messages to your target audience.
Email marketing best practices include sending small batches of automated, targeted campaigns to specific groups of customers and providing educational and exciting content about HVAC safety. Cleaning up your contact lists regularly to ensure that you only target active leads and avoiding the use of spam triggers like exclamation marks and words like 'free' are essentials too.
8. Understand Your Target Audience Well
You need to know how to target the best audiences for your services with the right marketing messages. This means learning as much as you can about your customers, including their age groups, interests, preferences, consumer habits, income levels, physical locations, credit scores, and more. Use this data to build effective branding and marketing campaigns that attract more HVAC leads.
9. Offer a Memorable Customer Experience to Generate Leads and Sales
Modern technologies can help HVAC businesses to offer optimized customer experiences based on the unique needs of their target groups. Many solutions allow you to track calls and how many jobs were booked from these calls. Plus, they calculate ROI on HVAC marketing campaigns, understand how much revenue each of your campaigns generates, and measure how well your techs convert leads into sales.
You can use all of this to create a more appealing customer experience. This keeps your past customers coming back and attracts new leads through a combination of positive reviews, marketing emails, and strategic SEO keywords.
10. Use Video Marketing to Your Advantage
According to data from Blue Corona, over 80% of internet users would rather watch a video about a topic than read about it. Because YouTube is essentially one of the world's most significant search engines, video marketing could be the tool that HVAC businesses need to generate significantly more leads and appointments.
Video media also offers the added benefit of increasing conversion rates by up to 80% when videos are added to business web pages. The key to success is to create engaging and relevant videos using your buyer persona data, then share them on the platforms your target audience uses most frequently. This includes your website, email, and social media channels.
The Takeaway
Winning more HVAC leads takes a targeted approach to HVAC marketing and customer experience creation.
Investing in tools like SEO, digital PPC ads, social media, email marketing, and website UX optimization can help your HVAC business thrive. You'll attract more HVAC contractors marketing qualified leads and build a robust reputation in its industry.